2016 has almost ended, so let's talk about movies! There's so much to discuss. We'll show you the best read movie/ DVD reviews we made. But we'll also discuss the movies I watched this year and what  I liked the best (Or didn't like at all!) How was 2016 for you? What was the best and worst movie you have seen? 
Our top reviews!
Here is an overview of the 5 most read movie / DVD reviews on Conmose! If you want the full review: Just click on the photo. 
5. Eat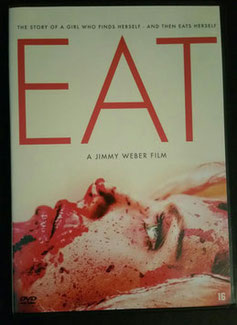 Movie: Eat
Release year: 2004
Duration: 1 hour, 34 minutes
Genre: Horror/ Thriller/ Drama
4. The Purge: Election Year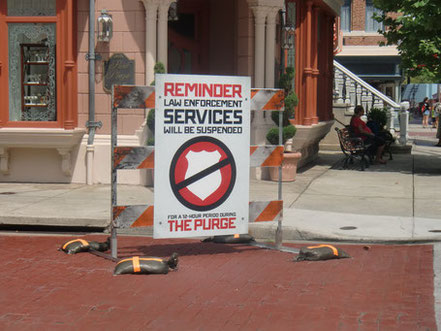 3. The Devil's Nightmare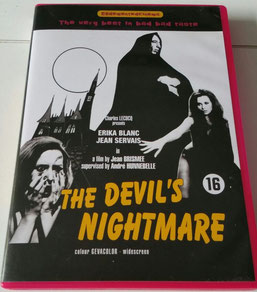 2. It Came From Outer Space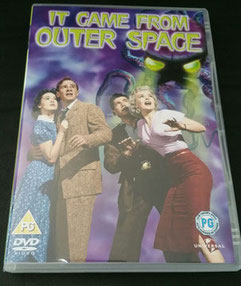 1. After the Dark (the Philosophers)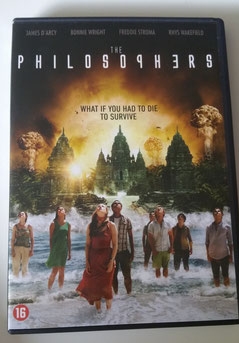 My movie year.. Carola
Oh, where to start! A year is very long. And I watch so many movies haha. I can tell you so much about the movies I watched this year. I'm not going to make top 5 of best ones. That's just too hard! I do have one movie in particular that I have seen this year and is now my favorite movie ever (I'm working on a review about that movie!). It's the movie Misery. It's a movie from 1990, based on a book by Stephen King, starring Kathy Bates and James Caan. I recommend everyone to the movie. I'll explain in my review! In short: It's a crime/ drama/ thriller movie about a novelist who gets into a car accident. When he wakes up, he's in the house of his number one fan. She says she'll take care of him.. 
I also want to look back on movies I watched in the cinema. I watched Sully, a Tom Hanks movie that I really liked. We (Liv, Sigmund and me) also went to the cinema to watch the new Star Wars movie, Star Wars Rogue One. The day after, we wrote a review about it.  Sigmund and I watched The Purge: Election Year together in the cinema. My review about this movie ended up in out top 5 movie reviews of this year! All 3 of us also watched Suicide Squad. And Liv and I did a duo review on that movie. I liked the movie. I really like the actor who played Killer Croc (Adewale Akinnuoye-Agbaje). He plays my favorite character in the series Oz. I really enjoyed Louis Theroux'  movie: My Scientology Movie. Let me think, which other movies did I watch in the cinema? Oh, yes of course. There was Bridget Jones's Baby, Rokjesdag, Me Before You and Mother's Day. The biggest disappointment for me was Now You See Me 2. I expected so much from this movie! 
And I've seen so many movies on DVD and Netflix. So many classics I hadn't seen yet. It was the year I watched a Harry Potter movie for the first time in my life. It was also the year that I watched Rocky, Alien, Re-Animator, The Lord of the Rings and much more for the first time. And I loved it. I absolutely want to see a lot of movies in 2017 as well. And I'm curious on what I'll look back to by the end of that year. That's the best thing about loving movies: there are so many! You can just keep watching. There's always something new to discover. I've seen some awesome movies. But also terrible movies. And I bet 2017 will be no different than that! 
I've come to the conclusion that I don't like the Goonies. The Lord of the Rings was actually quite hard work. I like it now. I've learned to appreciate the movies. And I love Smeagol. But I had to work for it. I thought Harry Potter was nice (I've seen the first 4 movies now). But mainly just nice. I'm not a huge fan up until now. I know, I know.. These are some huge confessions. I loved the Alien movies! And I liked Re-Animator as well. I watched some more Friday the 13th and Halloween movies. That's always a good thing. But I also appreciated got over my preconceptions and watched Rocky and Fight Club. And actually liked both! 
DO you have any tips/ movie challenges for me for next year? Let me know in the comments! 
My Movie Year...Liv
Oh dear, where to start? I've watched a lot of movies this year and like Carola already mentioned: there will always be great ones and terrible ones. But that's ok, because everyone has their own taste in movies and what I think is terrible other people may love. Let's start with one of the most recent movies I watched: Rogue One. I simply loved this movie (as you can read in our review of the movie). As you may know, we are all huge fans of the Star Wars movies and I was very excited about this spin-off.
As part of my Dutch X-Mas Con watch list I watched When we Leave (Die Fremde) and that was a great surprise.  I thought it was a very good movie. It stars Sibel Kekilli and it's a German/Turkish movie. The acting in this movie is great and I thought it was quite impressive.
One of the other movies I was really looking forward to was Jungle Book. I've always loved the Disney version of Kipling's great story and I was very curious about this live-action version of the story. And I liked it, I liked it a lot. I think it was great to see how Jon Favreau turned this "children's story" into an "adult movie". You know what I mean? Just check out our review for my thoughts about the movie.
One of the highly anticipated movies of 2016 was Suicide Squad and although it got a lot of bad reviews, I liked it. Sure there are some flaws in the story and I think they could have done more with it, but you have to keep in mind that it's a superhero movie and they usually are very entertaining, but no academy award material. I had a lot of fun watching the movie and Carola and I also had a lot of fun reviewing it.
On to another highly anticipated movie. As a fan of the "Harry Potter" franchise, I was very curious to see what Fantastic Beasts and Where to find Them would bring.  Five years after the breathtaking end to the "Harry Potter" story, J.K. Rowling brings us back to the wizarding world with this story, that is set about 70 years before Harry sets foot in Hogwarts. The greatest aspect of the movie are the special effects. I thought it was very cool and I'm looking forward to the next part of this new franchise.
A few months ago I watched John Wick and that was another movie I really, really liked. It stars Keanu Reeves in the title role and it's a good old fashioned revenge story.
Last but not least it was great to see Tom Hanks back in the role that seems to be written for him in Inferno. I'm talking about Dan Brown's character: Robert Langdon. I simply devour everything Dan Brown writes and I love the way it is brought to the big screen.
There are a lot of great movies I look forward to in 2017. Some of them are "Pirates of the Caribbean: Dead Man Tell No Tales", Alien: Covenant,
"Justice League", "Star Wars-Episode VIII", "Guardians of the Galaxy Vol.2", "Alien: Covenant", "The Bronx Bull", "John Wick Chapter Two", "Kingsman: The Golden Circle", "It", "Blade Runner 2049" and much more...
My movie year... Sigmund
2016 was a great year for me movie wise. So many great new films I saw and so many great films I discovered and watched for the first time. The Hateful Eight, Sully, Star Wars Rogue One, Louis Theroux's My Scientology movie all are just great films and instant classics. I also saw Suicide Squad. I didn't like this film at all, let just say it's not my cup of tea. We also saw The Mechanic Resurrection. Which I thought I was OK. Jason Statham films are always nice, but this one wasn't his best. But it was entertaining. I also watched 31, the new Rob Zombie film. I'm a huge fan of Rob Zombie's movies and been looking forward to this one. I have to say that I do like it. It isn't the best movie he made, but I like it. 
Like I said I also saw some excellent films for the first time, a lot of them. Anthropophagus which I wrote a review about. I wanted to see that film for such a long time and I finally got it on DVD on our trip to London. I also got the Blind Dead DVD box and me and Carola watched all 4 films. I can't believe I hadn't seen these movies before, they are truly amazing. I also watched Faust, the original 1926 version, for the first time. I'm still blown away by this film when I think about. This is already one of my favorite movie of the silent film era. The effects are great for the time and there some real disturbing scenes in this film.  The list goes on for great horror movies I saw for the first time. A few that come to mind are: Night of the Creeps, The Dentist 1 & 2, Ilsa She Wolf of the SS, The Church, Day of the Animals, Bay of Blood, High Tension, Stalingrad, Who Can Kill a Child, Combat Shock, Contamination, McBain, House by the Cemetery, Vera Cruz and Rio Bravo. I can mention so much more, and yes I hadn't seen Rio Bravo before. I like westerns a lot but somehow I had never seen a John Wayne film before. But I wanted to start with one that I knew would be great, and it sure as hell didn't disappoint. 
2016 was also a year that I saw some Alfred Hitchcock films for the first time. I have to say I have fallen in love with his movies so much more. I also feel a little bit ashamed to say that I had only seen one film of Hitchcock before 2016. But this year I saw Psycho, Frenzy, Vertigo, The Birds and Rear Window. I also bought some more that I still need to watch and I will. Well that wraps up 2016 on to the next year!