Ever since I saw the first trailer of Jon Favreau's remake of Disney's Jungle Book, I have been pretty excited! The original animated version of Jungle Book was released by Disney in 1967 (quick math: 49 years ago) as their 19th feature film. However, long ago this wasn't the first film adaptation of Rudyard Kipling's stories (1893-1894). Among other movie adaptations of the story are: "Elephant Boy" (1937, directed by Robert J. Flaherty and Zoltán Korda), "Jungle Book" (1942, directed by Zoltán Korda), "Rudyard Kipling's The Jungle Book" (1994, directed by Stephen Sommers ; also produced by Disney) and "The Second Jungle Book: Mowgli & Baloo" (1997, directed by Duncan McLachlan). Warner Bros. is developing their own live action version of the story and it's set to be released in 2018 (the cast of this will include:  Andy Serkis, Christian Bale, Benedict Cumberbatch and Cate Blanchett).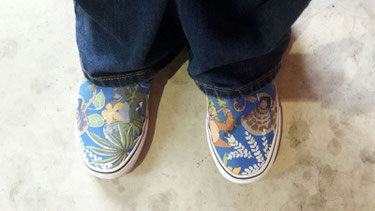 Back to 2016: as I said I was pretty excited about this remake and had been looking forward to it for months. So 2 weeks ago I put on my "Jungle-shoes" and made my way to the cinema. 
So what's the movie about?
"The Jungle Book" revolves around a young orphan boy named Mowgli (played by Neel Sethi). After losing his father when he was just a baby, Mowgli has been adopted and raised by a pack of wolves and his guardian the black panther Bagheera (Ben Kingsley). In the beginning of the movie we see Mowgli and his wolf siblings running through the jungle trying to get away from something that's chasing him. That's something turns out to be Bagheera and the chase is part of Mowgli's training to learn the way of the wolves. While Mowgli does his utmost best to be like a wolf, there are some problems he faces and he is starting to fall behind his wolf siblings. The wolf pack is led by  Akela ( Giancarlo Esposito), who disapproves of Mowgli using human tricks (like tools) to get things done, instead of learning the wolves' way. Due to the extreme drought all the animals live together in a truce, so everyone can have a chance to drink peacefully from the remaining pool of water. However the truce is interrupted when Shere Kahn (Idris Elba), a huge tiger with several scars and a blinded eye, shows up. He appears to hate all humans for scarring him and detects Mowgli's scent. He threatens to kill Mowgli at the end of the drought, unless he leaves the jungle. Due to this Mowgli decides to leave the wolf pack to keep them safe. Bagheera decides to guide him to the man village nearby. Not long after they take off Shere Kahn ambushes Mowgli and Bagheera, causing them to split up. Now Mowgli is on his own in his search for his true identity and the man village. During this search he encounters Kaa the snake (Scarlett Johansson), the friendly but very lazy Baloo the Bear (Bill Murray) and the giant ape King Louie (Christopher Walken). When Mowgli finds out Shere Kahn killed Akela he decides to go back to his pack and face Shere Kahn...
Was it any good?
It was great. First of all I have to say I'm a big fan of the animated 1967 version (hence the "Jungle Book" shoes), so I had high expectations for this one and Disney delivered. Although I prefer the "old school" animation (call me old fashioned), the whole CGI live action thing is great in this movie. Some of the animals like Bagheera and Shere Kahn were spot on. They look so real!( well untill they start to talk). And then there are Baloo and King Louie, voiced by respectively Bill Murray and Christopher Walken. They look less real than the felines, but they resemble the actors that voice them. Especially Louie, his resemblance with Christopher Walken is as spot on as possible, taking into account that  Louie is a giant ape (well to be exact it's a gigantopithecus, but hey that's some word to type)  . What I love most about the whole King Louie scene is a little easter egg the makers put in it. After Mowgli is kidnapped by the apes, they bring him to Louie's temple. However the room they drop him in is empty, except for some of the manmade things Louie collected. When Mowgli picks one of the things up, it turns out to be a cowbell and he starts rattling it. At that moment Louie appears out of the dark. So what's so special about that, you might ask? Well, it's a reference to a well known "Saturday Night Live" skit called "More Cowbell" (just google it). 
I also loved the fact that they maintained most of the old storyline of the 1967 version (like the great "Bare Necessities song), but they also polished up some parts of the story. For example: I absolutely love the whole Haiti's march thing in the 1967 version, but I'm glad they chaged the 2016 movie at this point. It just wouldn't have fit in the movie. Also some little alteration in the "I wanna be like you" sequence of King Louie, make the whole scene more mysterious and frankly a bit scary. All these things add up to the fact that the Disney Company wants to focus on a somewhat older audience. 
All in all I think "The Jungle Book" is a great new version of a classic Disney Movie and I would recommend you to watch it (if you haven't already). Last but not least I have to add that I watched the 2D version, so I can't say anything about 3D effects in the movie. Have you seen the 3D version, please let us know your opinion!
Cheerio!