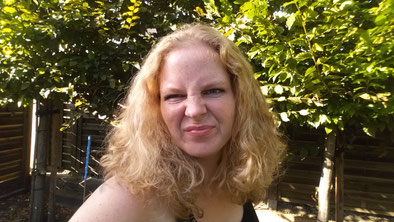 Let's talk about preconceptions today! It's about movies.. But it is something most of us are probably guilty of. Preconceptions about movies, series, actors, actresses. I do it to! I'll share some of them with you and explain. But I will also tell about the times I was wrong. Yes, when I was wrong. Bottom line is: You might be sure you don't like a certain genre or actor. But you might be missing out because of it! I will share some of my preconceptions with you. I'll also tell you if I changed my mind or if I still feel this way. I'd love to hear about your preconceptions as well! 
Boxing movies
I don't like boxing movies. So for years I didn't watch anything that even looked like it just a little bit. One time, Sig and I went to the sneak preview. Do you know what that is? You'll go to cinema and you don't know which movie you'll see. The tickets are cheaper than for a regular movie. And mostly you'll see a movie that's coming out soon. I like to go to sneak preview now and then, just because I like to be surprised sometimes. And also to not be stuck in my preconceptions and to be challenged to try something different. So, this particular evening the sneak preview was the movie "Warrior".  You're expecting me to say that this movie changed my opinion about boxing movies right? Well.. No. I hated the movie. Yes I know Tom Hardy plays one of the main characters. No, that didn't make it any better for me. I really really didn't like this movie and it made me even certain 'boxing movies' were not my thing. 
I continued to resist watching Fight Club. Whenever Sig suggested on watching this movie, I was unrelenting: "No, I don't like boxing movies." Even though Sig continued to tell me this wasn't really a boxing movie. Well, I didn't believe that. the title was "Fight Club" (What should you expect from a movie called "Fight Club"??) and on Imdb the movies is decribed as "An insomniac office worker, looking for a way to change his life, crosses paths with a devil-may-care soap maker, forming an underground fight club that evolves into something much, much more." The only thing I could see was FIGHT. 
By the time the memory of "Warrior" had faded a bit, I was less resistant. So one night, I agreed to watch "Fight Club". Just because Sig promised me it wasn't a boxing movie. And I really loved the movie! It's a real classic and I'm so glad I watched it. There's much more to it than fighting. So piece by piece I was accepting that not all movies that seemed a boxing movie, were one. Then the moment came that Carl Weather was announced as  a guest for Amsterdam Comic Con. And this, yes it's true, made me watch "Rocky"!! And surprisingly enough, I liked the movie. It wasn't the best movie I've ever seen. But: I really enjoyed it and I will watch another "Rocky" movie at some point. All this made me way more mild on 'boxing movies'. Now, I'll also check the trailer and read more about the story. Luckily I didn't stick to my preconception. Otherwise I would have missed seeing some awesome movies! 
I on the other hand am quite fond of boxing movies, so here are a few of my personal tips (in random order):
1. "Million Dollar Baby"
2. "Raging Bull"
3. "Rocky I-IV"
4. "Cinderella Man"
5. "Fight Club"
(assuming we call this a boxing movie)
Black and White movies
I like movies in color. I just don't like watching anything in black and white. I just feel more distance when I'm watching a movie in black and white. When Sig buys new dvds I usually go through them to see if there are movies we might like to watch together. Anything that's just back & white goes on the 'no' pile. Without reading the plot. And unfortunately I'm still not over this preconception. I still think like that. I have seen some black & white movies. But that's just because for example I hear VERY good things about these movies. I have watched "Schindler's List". There are so many great reviews on this movie. And besides I find the story very interesting and important so I decided to watch it. Besides: Sig and I are going to Krakow this year. So there's another reason to watch this movie. I loved the movie. It's really great. And I even forgot about the black & white for a moment. It doesn't go that well all the time. I watched : "Ed Wood" and I hated it. Ok, I admit it: I didn't give it a fair chance. Sig was so convinced that I would love this movie. And just decided I didn't. So I already started to watch it with that feeling haha. So I didn't enjoy watching it. Multiple things contributed to that: My attitude, black & white, Johnny Depp (sorry, not a fan) and I just didn't really like the story. How do you feel about movies in black & white?
Oh my god Carola B&W movies are great! Silent b&w movies form the foundation of everything we see now. Let me just give you some tips about what to watch, besides "Schindler's List":
1. Anything from Laurel&Hardy
(they're just magnificent)
2. "It's a wonderful Life"
(I watch this almost every christmas, it's the ultimate
feel good movie)
3. "Some Like it Hot"
4. "Psycho"
(the original)
5. "The Birds"
I could go on and on. A big part of the movies regarded as the best of all time are in b&w, like: "Citizen Kane", "Casablanca",  "The Third Man", "Roman Holiday", "Gone with the Wind", "Nosferatu", "King Kong", "Frankenstein" and so on.
Mafia & Western movies
This one is harder for me to explain. It's not that I really hate mafia movies. I just never feel like watching one. When you show me one, I might think: Yeah looks fine. But I will never actually feel like watching it. I know it's not true, but for me it feels like very mafia movie is just the same. Yes, I have seen "The Godfather" (Just 1+ 2). I liked these movies. Obviously, the acting is great. The story is well written. And to me, it just stays a nice movie. I think it's great. But it's not in my top movie list. Besides "The Godfather", I can't name any great mafia movies actually. Do you? Let me know! Help me get rid of my preconception ;).  
Oh I will help you Carola! My god woman! First thing you do when you read this is watch "Goodfellas" and "Casino". Then watch "Scarface", "The Departed", "Donnie Brasco", "Once upon a time in America", "Carlito's Way", "The Untouchables", "A Bronx Tale", "Mean Streets", "The Krays" and "True Romance". Then we can talk ;)
And Western.. Yeah.. When I think of a Western I just see this one scene in my head: A guy who is getting a drink at a bar. The another guy comes in (Kicks in the typical Western door). Shoots: Bang, Bang. Looks angry. Guy who was having a drink: Jumps, kicks & survives. He beats the guy. Haha that's in a nutshell why I don't want to watch Westerns..   Convince me: what's a really good Western? (Without this scene haha). Okay same thing, let's watch "Once upon a time in the West", "For a few Dollars more", "Pale Rider", "The Good, the bad and the Ugly", "Tombstone", "The Quick and the Dead". "A Fistfull of Dollars". "High Noon", "Django Unchained", "Rio Bravo"and so on. Great movies!
How about you?
How about you? Do you have a type of movies you don't like? And is there an exception to it?