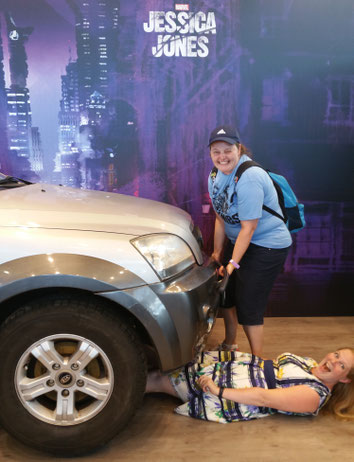 In the last weekend of August, the RAI in Amsterdam will be the place to be, when Comic Con Amsterdam goes into its fourth edition. And it's a done deal...we are going to be there! Yes that's right...Conmose goes Comic Con Amsterdam again. We already visited Comic Con Amsterdam once in 2016 and we had an an amazing time. Back then they had a great guest list and we met: Sean Astin, Robert Englund, James Marsters, Devon Murray, Lance Henriksen and Natalia Tena. Unfortunately we couldn't go in 2017 and 2018, but now we are back and "Excited is an understatement!"
Earlier this week, I already mentioned that the guestlist of this year is too extensive to put all of it in one article, so we are going to split them up in multiple articles. Have you already read the first part? If not....go read it now! Still here? That means you have read the first article (or you don't take orders lol). Get ready for part 2 of the Guests of Comic Con Amsterdam!
This article contain affiliate links as well as internal website links.
Game of Thrones guests
Iain Glenn (Cancelled)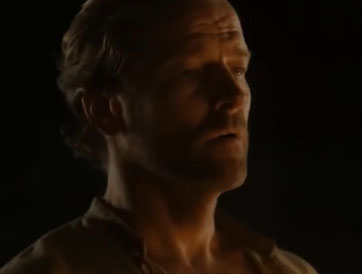 In "Game of Thrones" Jorah was the master of the friendzone, but in real life Iain Glen is happily married to British actress and former model Charlotte Emmerson. And in a few weeks time Iain will be one of the guests of Comic Con Amsterdam. While he is mostly known for his role as Jorah Mormont in HBO's "Game of Thrones" and as Tyrant in the "Resident Evil" movie franchise, that's certainly not all he has done. Iain Glen has been acting since 1983 and over the decades that followed he played a lot of great roles. So let us tell you some more about his early life and career.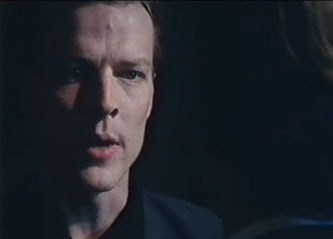 Iain Glen was born on the 24th of June 1968 in Edinburgh, Scotland.He attended the Edinburgh Academy (an independent all boys school), followed by the University of Aberdeen. He trained acting at the RADA , which is short for Royal Academy of Dramatic Art. It is situated in London and it's the oldest and considered as one of the most prestigious drama schools in the United Kingdom. Iain later said that when he was offered a place at RADA, he was determined to make the most of it, because he was finally studying something that he had a passion for. One of the benefits of RADA is the sheer member of productions that can be worked on. Iain won a lot of prizes and medals during his time at RADA, with the Bancroft Gold Medal as the most prestigious one. In 1990 Iain won a Silver Bear for best actor at the Berlin International Filmfestival for his role as Larry Winter in "Silent Scream". In the years before Iain had been making a name for himself by playing the role of charismatic gang leader Carl Galton in the tv series "The Fear" (1988).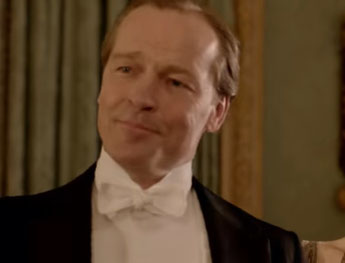 Also in 1990, Iain was cast as Hamlet in "Rosencrantz and Guildenstern Are Dead" and he returned to the stage, playing opposite Nicole Kidman in David Hare's play "The Blue Room" ( Fun Fact: In 2002 Kidman told The Telegraph that she was very intimidated by Iain, she said she was so shy, that she could hardly speak). Over the 20 years that followed Glen worked on stage as well as on movies and series, such as: "Glasgow Kiss", "Wives and Daughters" , "Beautiful Creatures", "Lara Croft: Tomb Raider", "Resident Evil: Apocalypse", "Kingdom of Heaven", "Resident Evil: Extinction", "Doctor Who" and many more. And then came "Game of Thrones"... in 2009 it was announced that Iain was cast for the role of Jorah Mormont. In 2011 he was also cast for the role of Richard Carlisle in "Downtown Abby". Next to his role in "Game of Thrones", Iain has had a steady stream of roles over the last decade and if you would like read about all his credits check out his IMDb page. Earlier this year it was announced that the man behind the noble knight Jorah, is gonna play another Knight....the Dark Knight. He will play the role of Bruce Wayne/Batman in the DC series: "Titans".
Iain Glen will be attending Comic Con Amsterdam on SATURDAY ONLY!
Autograph: €35
Photo Op: €35
Gethin Anthony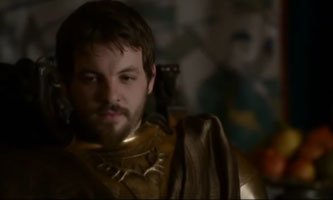 In "Game of Thrones" he played the youngest of the Baratheon brothers and perhaps also the softest. In "Aquarius" he played one of the most notorious men in American history, with his portrayal of Charles Manson. I am talking about British actor Gethin Anthony and he is coming to Amsterdam!
Gethin David L. Anthony was born on October 9th 1983 in Stratford-Upon-Avon (UK). Although he shares his birthplace with the undisputable master of the stage (William Shakespeare), his upbringing wasn't particularly stagey (as he puts it). He says that his love for acting is entirely due to the fact, that he had some amazing teachers on the schools he went to. They made it really welcoming to be creative and when Gethin was in university, he did a lot of plays. He studied English Literature at Oxford University's Balliol College (one of the oldest colleges in the UK). At Oxford University, Gethin was President of the Oxford University Dramatic Society. One of his most notable roles at the University was his portrayal of Cyrano in "Cyrano de Bergerac".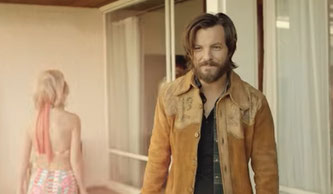 Anthony graduated with a Degree in English Literature and enrolled at LAMDA (London Academy of Music and Dramatic Art). Before he got casted for the role of Renly in "Game of Thrones", Gethin played some roles in British movies and TV shows, like: "Doctors" and "Pinochet in Suburbia". He also kept on doing stage work. In 2011 the whole world got to know Gethin Anthony as Renly Baratheon in HBO's "Game of Thrones". Besides this he also got a call from the RSC (Royal Shakespeare Academy), which is a great honor in stage acting. Anthony mentions he cried a little when he got the call. He says that it was during a school trip, he saw the actors hang out backstage. That's when he knew he wanted to do this in the future (he was 13 years old at the time). His dream came true when he played Grigory in Boris Gudinov at the Swan Theatre in Stratford-Upon-Avon. In 2014 he played William in the movie "Copenhagen". In 2015, Anthony gets cast opposite David "Mulder" Duchovny in the tv mini series "Aquarius". in this show he portrays none other than Charles Manson (one of America's most notorious criminals). To learn all about Anthony's past and upcoming projects, check out his IMDb page.
Gethin Anthony will be attending Comic Con Amsterdam on SATURDAY ONLY!
Autograph: €20
Photo Op: €20
Staz Nair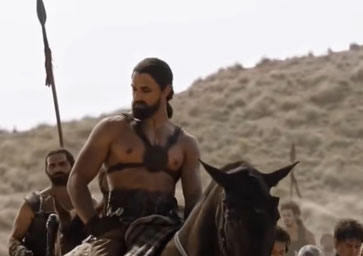 Spoilers for "Game of Thrones":
From Daenerys' captor to first lieutenant of her Dothraki Army. When Staz Nair makes his first appearance as Qhono in "Game of Thrones", Daenerys seems to be broken. In the beginning of Season 6, Daenerys is captured by the Dothraki army and they escort her on the way to their leader Khal Moro. Along the way Qhono and his mate keep on taunting and mocking Daenerys and when Daenerys has trouble to keep up, Qhono uses his whip on her. Just a few episodes further Daenerys slaughters the Dothraki leaders and Qhono (as new leader of the Dothraki) bends the knee and swears his allegiance to the Queen. I loved this part of the story, because Daenerys rises up out of a seemingly defeated position. In a few weeks time the man behind Qhono will come to Comic Con Amsterdam. Staz Nair is a British actor of Russian-Indian descent. He was born on June 17, 1991 in London (UK). Before he made his acting debut in 2015, he tried out in music. In 2012, Staz auditioned for "The X-Factor" UK as a member of the band Times Red. Unfortunately they did not make it to the finals and in 2013 the group decided to call it quits. It 2015 Staz landed his first acting role in the Bollywood style movie: "Bazodee". Staz played the role of Bharat Kumar in this musical. In 2016 it was followed by "The Rocky Horror Picture Show: Let's Do the Time Warp Again", that serves as a tribute to the cult classic from 1975.  His first major acting project was a huge one, also in 2016 Staz was cast for the role of Qhono in "Game of Thrones". He played this role in 11 episodes over the last three seasons. In 2017 he also played the role of Gordon in the TV series "Humans". Staz Nair is working his way up in the business and I think we are going to see more of him in the future.
Staz Nair will be attending Comic Con Amsterdam on both Saturday and Sunday.
Autograph: €20
Photo Op: €20
Star Wars guests
Dickey Beer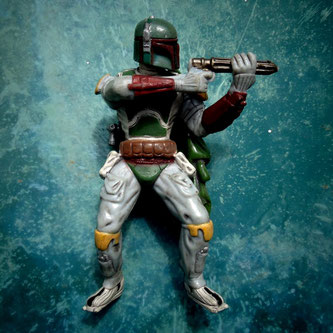 He is one of the most successful Dutch people in Hollywood, yet in the Netherlands he is not that famous at all. Strange right? I am talking about stuntman/coordinator Dirk Yohan Beer or Dickey Beer as we know him. Dirk was born in The Netherlands on 16 September, 1955. When he was 23 years old, Dickey (as he says) 'walked into' the movie industry. Some of the scenes for "A Bridge too Far" (one of the biggest WWII movies ever made), were filmed in Deventer (The Netherlands) . A friend of Dickey had heard they were searching for extras for the movie. He said it was a pure coincidence. He played a dead guy for two weeks and apparently he did very good. The stunt coordinator of the movie asked him to stay and in the following six months Beer was being shot down and blown up over and over again. He was surrounded by the best British stuntmen. Dickey had one big advantage: he already spoke English. When he was 15 years old, he was a boats man and when the boat docked in New York, Dickey took the liberty of travelling through the United States of America. Back to 1978...when the production team left Deventer, Beer decided he was going to develop his own stunt materials (as he was a schooled technician). In the years following he did stunts in some Dutch movies, like: "Spetters" and "Een Vlucht Regenwulpen". In the early 80's Beer moved to the United States. One of his signature roles, was the role of Boba Fett in "Star Wars VI: Return of the Jedi", although he says it was just a movie as any other. Over the last 40 years he has done and coordinated stunts in more than 110 movies and shows. Below I will list some of them for you: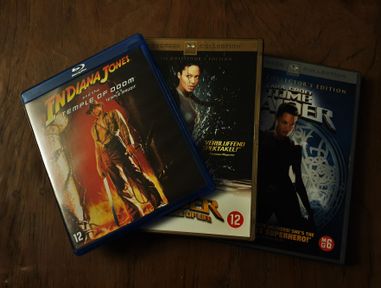 And this is just a small collection of the movies and series, Mr. Beer has worked on. For the complete list, check out his IMDb page.
Fun Fact: When working on "Return of the Jedi", after a take where Luke Skywalker striked him down, while wearing a Gammorean costume, everybody left for lunch. Everyone except Dickey that is, they forgot to pick him up. His costume was heavy as hell and it was 40 degrees out there. Dickey says he couldn't use his arms and so he couldn't take of his mask. He passed out and he was re-breathing his own air. When he woke up Carrie Fisher sat next to him (in the golden bikini). She had missed him in the lunchroom and walked back to find him. He says Princess Leia saved his life!
Dickey Beer will be attending Comic Con Amsterdam(ned) on both Saturday and Sunday.
Autograph: €25 
Photo Op: €25
Warwick and Frazer Diamond
There are two more  "Star Wars" guests coming to Amsterdam and they are Warwick and Frazer Diamond.  They are the sons of actor/stuntman/producer/director Peter Diamond and his wife actress Olga Diamond. They were part of the club of six boys chosen to play a Jawa in "Star Wars: A New Hope" (1977). 
Warwick Davis will be attending Comic Con Amsterdam on SATURDAY ONLY!
Autograph: €15
Photo Op: Not available
Frazer Davis will be attending Comic Con Amsterdam on SATURDAY ONLY!
Autograph: €15
Photo Op: Not available
Well that's it for part 2. Keep your eyes on our website and social media for part 3! Yes that's right we are not done yet!