It's that time of the month again! Time to show you which movies we watched in April.. What did you watch? 
Carola
The Human Centipede 2 & 3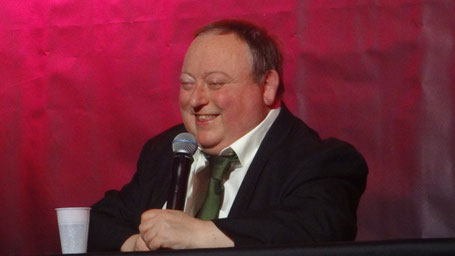 Last month I already watched the Human Centipede. Because Weekend of Hell invited Laurence R Harvey as a guest, I also watched part 2 and 3. In the Human Centipede movies, people are stitched to each other to form a 'human centipede'. In part 2 Martin has been inspirated by the scientist who tried to make a human centipede of three people. Martin wants to try it as well, but then with 12 people! Part 3 takes places in a prison. A warden of a prison is thinking about efficient ways to run his prison.. 
It will be no surprise to you if I say these movies are horror movies. I liked seeing them for second time. And it was also very nice to met Laurence R Harvey at Weekend of Hell. We attended his panel and I also went to get an autograph! It was a lot of fun. Want to know everything about it? Check out the complete article. 
Hellraiser 4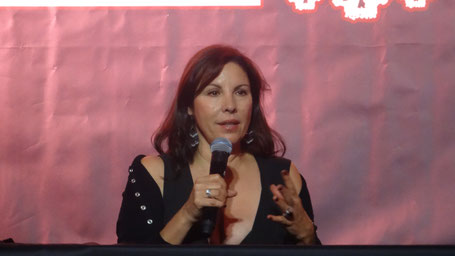 Also as a preparation for Weekend of Hell, we decided to watch Hellraiser 4. Also known as: Hellraiser: Bloodline.  Because Valentina Vargas would be  guest at Weekend of Hell April 2017.  I had seen some Hellraiser movies before. But I hadn't seen part 4 yet. Valentine plays the role of Angelique in Hellraiser 4. In the movie, a scientist wants to close the gates of hell forever. His ancestor built the evil puzzlebox that opens the gates to hell. It's now up to Dr. Merchant to stop this. He's planning on building a reverse box. Will he succeed? 
Hellraiser: Boodline is a horror movie that takes 1 hour and 25 minutes! 
Rubber
Rubber is one of the movies Sig bought at Weekend of Hell. Want to see all the movies he bought? Check out his dvd update! Rubber is a very interesting movie (Comedy/ Horror)! Sig bought it at the stand of Zeno Pictures. The movie is about a homicidal car tire. Yes. You read it correctly. A homicidal car tire. I didn't what to expect from this movie, but I was impressed! It's a nice story and surprising. I enjoyed watching it and it you're up for something different: Just give it a try! 
The Dark Tapes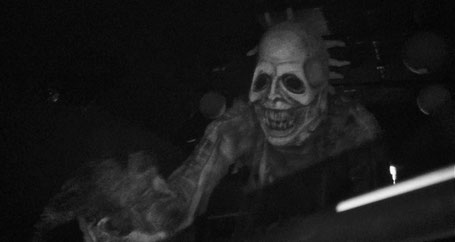 A few weeks ago we were asked by Michael McQuown if we wanted to review the movie The Dark Tapes. He is the writer and co-director of the movie. The movie was a big success on the festival circuit.It was nominated for 61 awards from 30 festivals. The movie has also been nominated for a Rondo Hatton Award for Best Independent Feature. 
After watching the trailer, Sig and I decided to do the review! 
If you want to read the full review: Check it out! 
In short: The Dark Tapes is a horror/ sci-fi/ thriller found footage movie. It consists of 4 stories and takes 1 hour and 38 minutes! 
Er Ist Wieder Da
This movie was on my watch list already for a while! I had heard so many things about it. But I had always been afraid that I wouldn't like it. Wouldn't be able to laugh about the jokes. But at one moment I saw the DVD in the shop and decided to buy it! The English title of the movie is Look Who's Back. It's about Hitler. He wakes up in the 21st century. And as you can imagine, he's shocked. Everything is different. He walks around, drawing attention quickly. But also making observations on the current society, 
I liked the movie, it was interesting but also funny. 
The Sex Addict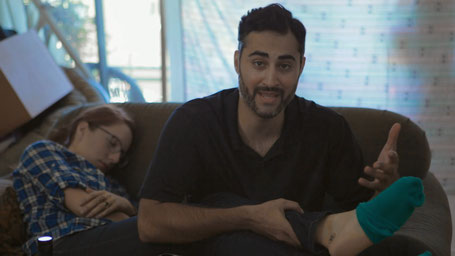 Here's another movie we were asked to review! We watched the trailer and Liv and I decided to do a duo review! The Sex Addict is a comedy/ drama movie written and directed by Amir Mo.  It's an Indie feature film and mostly improvised. 
Amir also plays main protagonist Rex. Rex is a sex addict. In the movie, he's followed by Suzanna Murphy (Valerie Tosi) for a documentary about sex addicts. Suzanna is a phd student and wants to be a sex therapist. That's why she's doing a documentary on sex addicts. 
Check out the movie to find out how Suzanna will be making the documentary! 
Donnie Brasco
A movie some of you might have seen already! Or at least have heard about. A crime/ drama movie starring Al Pacino and Johnny Depp. 
An FBI agent (Johnny Depp) goes undercover. He infiltrates in the mob as Donnie Brasco. Hit-man Al Pacino trusts him and they become friends. Where they actually should be enemies. For Donnie, it becomes harder and harder to choose. Is h a federal agent? Or does he belong on the criminal side now?  
A God Without A Universe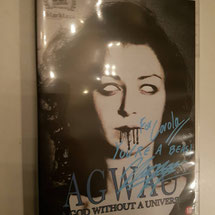 Here's one of the movies I bought at Weekend of Hell. The movie is called A Go Without A Universe (AGWAU). I also bought this movie at Zeno Pictures. They recommended the movie to us and we also met the director of the movie, Kasper Juhl. He signed the dvds for us (Liv bought one as well) and we took a picture together. 
Quickly after Weekend of Hell I decided to watch this movie. The original title is Gudsforladt. It's about a brother and a sister who are damaged by their past. They are both trying to figure out how to live their lives. But that isn't easy.. 
It's a drama/ horror/ thriller movie and it takes 1 hour and 34 minutes! 
The trials of Darryl Hunt
We also watched a documentary this month! I like watching documentaries. The Trials of Darryl Hunt is a documentary about the wrongly conviction of Darryl Hunt. The documentary looks at the brutal murder/ rape case and the way Darryl Hunt was wrongfully convicted. It made a big impression on me. And I can just say it's a very well made documentary! 
Hacksaw Ridge
I wanted to see this movie for quite a while already. I didn't get the chance to see it in the cinema (too busy). And I've been waiting for it to come out on DVD ever since. We saw the DVD at Media Markt en Sig decided to buy it. We watched it the same day. I really think this is amazing movie!  It's incredible and I recommend it to everyone. It's about World War II medic Desmond. H served during the battle of Okinawa. He refused to wear guns and refused to kill anyone. It's a highly impressive movie with great actors. At the Academy Awards, the movie was nominated for Best Picture and won an Oscar for best Sound and Film Editing. 
Hitler: The Rise of Evil
This is actually a miniseries about the rise of Hitler and his early years of power. I saw the dvd at Media Markt ( A Dutch store) and it also caught my attention because I noticed that Robert Carlyle was playing the main role. I know Robert Carlyle from Trainspotting (Begbie) and Once Upon A Time (Rumpelstiltskin). I think he's an awesome actor! When I arrived home, I saw that I already owned the DVD! Well, mistakes happen, especially when you have so many DVDS. Yesterday, I finally got the time to watch it. The miniseries takes 180 minutes to watch. I really liked it. It's very interesting and well made. Though 180 minutes is a lot. I would advice to watch it in 2 times: 1 episode a time (There are only 2 episodes).   
Liv
Yes here we are again! As you might know we have had a pretty busy month. April was jam packed with conventions, day trips,  social activities and oh yeah work! This might be the reason why my list for April is quite short. Another reason is: Bloody Night Con is coming up, so I watched a lot of The Originals. I did however watch some movies, so let's go!
Fright Night Part 2 (1988)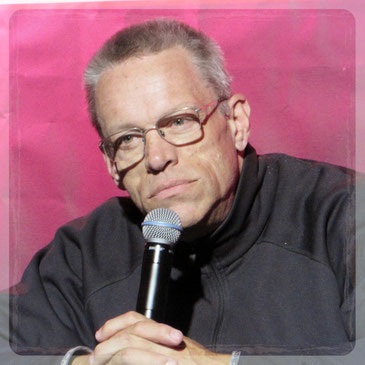 Yes I love 80s horror movies and the preparation for Weekend of Hell is a wonderful excuse to (re)watch some of them, like Fright Night- Part 2. Although I love Fright Night, I had never watched the sequel. Well Brian Thompson was announced for Weekend of Hell and since he plays the role of bad guy Bozworth in Part 2, I decided this was the time to finally watch it.
The story revolves around Charley Brewster (Williams Ragsdale). After the gruesome events of the first movie, Charely decided to go to a psychiatrist. The therapy has to convince Charley of the fact that all of the vampire stuff was just in his head. And it works because after three years Charley finally begins to believe that it was all his imagination and he starts to forget about the existence of vampires. He also has a new girlfriend, named Alex (Traci Lind). After a visit to Peter Vincent (Roddy McDowall), Charley notices four strangers arriving at the building where Peter lives. They are led by the beautiful Regine (Julie Carmen). After this strange things start happening again and as it turns out that Regine is Jerry Dandridge's (the vampire in part 1) sister, Charley has to face his demons again and of course he needs the help of Peter Vincent.
Duration: 104 minutes
Return of the Living Dead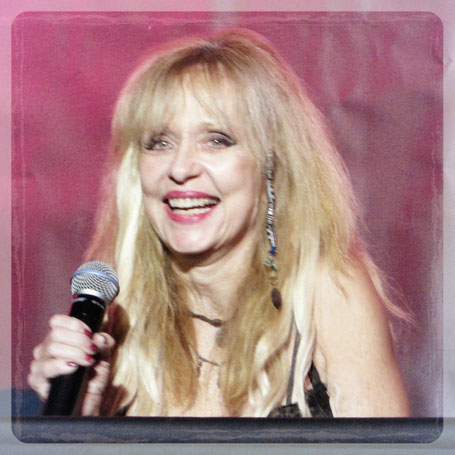 In the week leading up to Weekend of Hell  disaster struck the guestlist. There were a lot of cancellations, but WOH announced Linnea Quigley as a replacement guest and I was excited about that. Linnea plays the role of Thrash in Return of The Living Dead and this was a great excuse to re watch this awesome 80s horror classic.
The movie is set in and around the Uneeda Medical Supply Facility. This is a local storage facility for the corpses of humans and animals, that are meant to serve as a subject in scientific research. Through an unfortunate string of events foreman Frank (James Karen) and new employee Freddy (Thom Mathews) open up a military barrel that contains the remains of a military project (you know the one that inspired the movie Night of the Living Dead). By doing this they release some kind of a toxic gas and they loose their consciousness. When they wake up, they are not feeling so good and they discover that the gas has brought to live all of the dead beings in the warehouse. Meanwhile a groups of teenage punks consisting of Trash (Linnea Quigley), Spider (Miguel A Núñes Jr.), Chuck (John Philbin),  Scuz (Brian Peck), Suicide (Mark Venturini ), Casey (Jewel Shepard)and Freddy's girlfriend Tina (Beverly Randolph). They decide to pick up Freddy from work. When they get there early and Freddy is not outside yet, they decide to kill their time on the graveyard next to the Uneeda Facility. When the gas gets airborne and brings about some toxic rainfall, it causes the resurrection of the corpses in the graveyard too. And the zombies want only one thing: HUMAN BRAIN!
Duration: 91 minutes
Evil Dead 2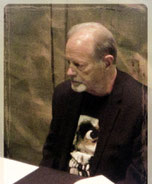 Where do I begin to express my big appreciation for the movie that is Evil Dead. I mean come on, that is one giant pearl in the (80s) horror genre, right? Well Dan Hicks would be a guest at Weekend of Hell, he plays the role of Jake in Evil Dead 2, so I decided to watch it. 
Ash Williams (Bruce Campbell) is set on having a nice weekend away with his girlfriend Linda(Denise Bixler). When they arrive in a deserted cabin in the woods, Ash finds a mysterious soundtape, with the recordings of passages from the Necronomicon. Playing these soundbites unleashes an evil force that takes possesion of Linda.  Can Ash save his romantic weekend? I think not!
Duration:  84 minutes
Friday the 13th - Part VI: Jason Lives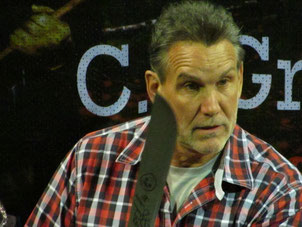 Let's talk some Jason. One of the biggest franchises in the world of horror movies is the Friday the 13th franchise. The movies revolve around the story of villain Jason Voorhees. In this sixth part Jason comes back to live and he is back with a vengeance. In this movie Jason is played by stuntman C.J. Graham and he was a guest at Weekend of Hell. 
When Tommy Jarvis (Thom Mathews) and his friend Allen (Ron Palillo) return to Camp Crystal Lake (renamed to Forest Green), to cremate Jason's remains, they accidentally revive him. While Jason is on the loose and out for revenge, Tommy has to convince the authorities that Jason is back for real.
Duration: 87 minutes
The Rules of Attraction
Like I already said: after our amazing weekend in Oberhausen (at WOH) it is time to prepare for the next convention: Bloody Night Con. This is a fan event just about The Vampire Diaries and The Originals. One of their guests is the amazing Ian Somerhalder (he plays Damon Salvatore in The Vampire Diaries), so I thought it was time to check him out in some other projects. One of these is the movie The Rules of Attraction (2002). When I started watching it, I thought it was pretty familiar and then it struck me: I had already watched this movie a long time ago. Of course back then I did not know Ian Somerhalder yet. What I did remember is that I really liked Shannyn Sossamon in this one (whatever happened to her?). It's the story of a "love-triangle" between 3 students.  James van der Beek plays Sean Bateman, a good looking, womanizing, drug dealing  teenager out of  a privileged family. But he owes a lot of money to a local fellow dealer. Then there is Lauren Hynde (played by Shannyn Sossamon), she is technically a virgin and wants to save herself for her ever so shallow boyfriend Victor, who left for a backpacking vacation to Europe. Last but not least there is Paul (Ian Somerhalder), the openly bi sexual ex-boyfriend of Lauren. These three students get entangled in a love triangle when it becomes clear that Paul is in love with Sean, while Sean is in love with Lauren. But is Lauren in love with Sean?
I liked the movie, because it isn't as corny and lovey dovey as it seems. Want to know what I mean? Just watch it.
Duration: 110 minutes
The Sex Addict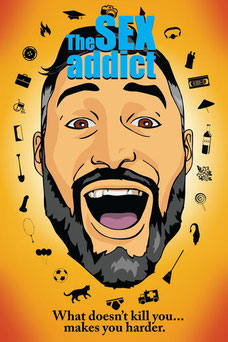 Like Carola already mentioned: The Sex Addict was one of the movies, we were asked to review this month. Do you want to know what it is about and what we thought about it? Check out our review.
Wake
Another movie I watched because Ian Somerhalder is in it. Ian plays the role of Tyler in this 2009 romantic comedy drama.  Carys Reitman (Bijou Phillips) lost her sister years ago and since then she is not able to fee or cry anymore. In order to feel again, Carys attends the funerals of perfect strangers, hoping this will "break" her. At one day, she meets Tyler, who is mourning his deceased fiancée. This meeting changes her live drastically. Want to know more about the movie, check out our review.
Honey 2
When I mentioned to Carola that I watched Honey 2, her jaw dropped to the floor. I guess I understand why this is, because this usually is not my kind of movie. However, this 2011 romantic dance movie stars Kat Graham and she will be a guest at Bloody Night Con (she plays Bonnie Benett in The Vampire Diaries). It's the sequel to Honey, starring Jessica Alba. The story revolves around the 17-year-old Maria Benett (Kat Graham who is also a Bennett in The Vampire Diaries!).  She spent some time in prison for a crime she did not commit,she was framed by her ex-boyfriend Luis (Christopher Shazar). When she returns from prison she is set on proving herself. Because of her passion for street dance, she starts working in the dance school where her passion for dance was ignited when she was a kid. Then she meets a group of dancers in desperate need of some leadership and guidance. Together they work hard to get an audition for the TV show Battlezone. Last year the competition was won by Luis' dance squad, The 718 (Maria used to dance for them too). This gives Maria a chance to prove herself and get even with Luis.
It's nice to see Kat Graham in another role and I didn't know she could dance like this. All in all I really enjoyed myself watching Honey 2.
Duration: 110 minutes