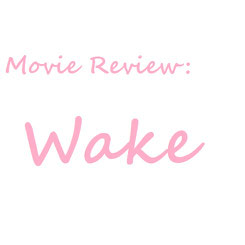 I think everyone knows by now: we are going to Bloody Night Con in three weeks. For those of you, who don't know: Bloody Night Con is a fan convention organized by KLZ Events and it revolves around The Vampire Diaries and its spin off The Originals. One of the guests attending is Ian Somerhalder, who is mostly known for playing the role of Damon Salvatore in The Vampire Diaries. But as you may know I like to prepare myself as good as I can, when I go to a convention, so I decided to try and watch the actors in some other roles. When I was browsing through Ian Somerhalder's filmography I stumbled upon Wake (2009). It's an independent romantic comedy/drama and Ian plays Tyler, one of the lead roles. The movie is directed by Ellie Kanner and besides Ian Somerhalder it stars: Bijou Phillips (as Carys Reitman), Danny Masterson (as Shane), Jane Seymour (as Mrs. Reitman) and David Zayas (as Det. Grayson).
So what's the movie about?
Carys is a young woman with an unusual hobby: she attends the funerals of perfect strangers. Since the death of her sister Carys has been emotionally isolated and shut down. She has a hard time connecting with other people and she hopes that going to a funeral will help her feel emotional again. Her best friend is mortician Shane, who reluctantly points out the "best" funerals for Carys.
When Carys attend the funeral of Anna, a young woman that died in a car crash, she gets very emotional when she hears Anna's fiancé Tyler talk about their relationship. When she walks up to the coffin to pay her last respects, she takes Anna's hand and accidentally slips off the engagement ring when Tyler comes up to her and starts talking to her. Tyler assumes that Carys is one of Anna's friends and this one of many misunderstandings to follow. Carys hides the ring and ends up spending the day with Tyler. In the weeks following Carys and Tyler grow closer to each other and Carys finally finds herself connecting to someone. She struggles with the fact that she has to hide her secret for the man she is falling in love with. But then things take an unexpected turn, when it seems that Tyler has some things to hide too…
 Normally I'm not really into the romantic comedy/drama genre, but I actually liked this one. I really liked the Danny Masterson as Carys' best friend (I love Masterson as Hyde in That 70s Show).
Fun Fact: In real life Danny Masterson and Bijou Phillips (Carys) are married and they have a daughter called Fianna.
Fun Fact 2: Danny Masterson is the half-brother of Allana Masterson, who plays Tara in The Walking Dead.
Back to Wake: Besides Danny Masterson, I really liked Ian Somerhalder as Tyler. It's nice to see him play something other than Damon Salvatore (although I love Damon). I also liked Marguerite Moreau as Carys' obnoxious and kind of crazy roommate Lila. As for Bijou Phillips; she is ok as the emotionally unstable Carys.
All in all watching Wake was a nice way to spend the evening.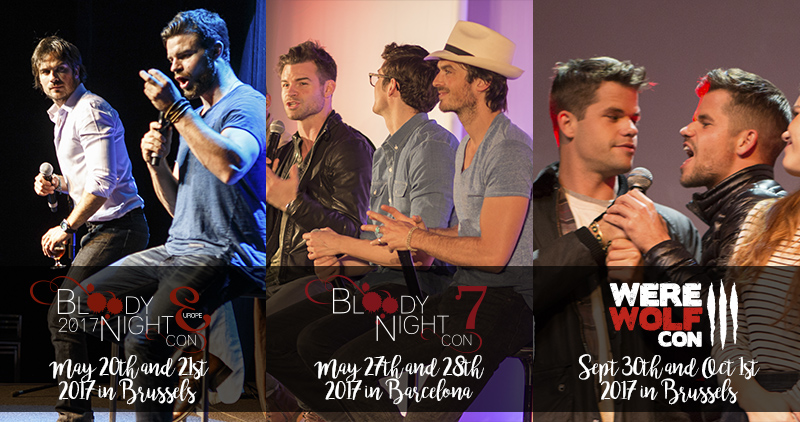 Do you want to know more about KLZ Events and Bloody Night Con? Click the image above.