Just a few more days and then it's time for Comic Con Amsterdam! We went last year and met some awesome guests. We met Sean Astin, James Marsters, Natalia Tena, Robert Englund and Lance Henriksen! If you want to read more about Comic Con Amsterdam 2016, check out our overview. Unfortunately we won't be able to go to Comic Con Amsterdam this year. But: We still want to discuss the guest list with you! They have some pretty amazing guests.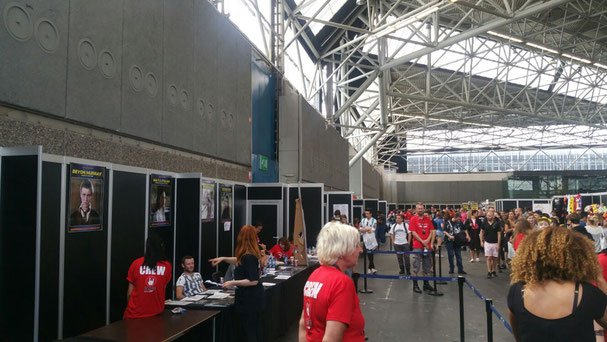 Guest list
Comic Con Amsterdam has quite a long guest list! So.. here we go: 
Pamela Anderson
Known for: Baywatch. Playboy
Billy Boyd
Known for: Lord of the Rings
John Rhys Davies
Known for: Lord of the Rings
Noah Bean
Known for: Nikita, Once Upon A Time
R.J. Mitte
Known for: Breaking Bad, Switched at Birth
Lyndsy Fonseca
Known for: Nikita, How I Met Your Mother
Colin Baker
Known for: Doctor Who
Ellie Kendrick
Known for: Game of Thrones
Camille Coduri
Doctor Who
Sarah Douglas
Superman
Kim Coates
Kim Coates is mostly known for his role as Alexander "Tig" Trager in "Sons of Anarchy. He is also known for his role of Sgt. Tim "Griz" Martin in the award winning Ridley Scott film "Black Hawk Down". (Great movie btw). But besides these roles he played in a lot of movies and tv shows (for example: Prison Break, CSI: Miami, Battlefield Earth, Pearl Harbor, Waterworld,  Resident Evil: Afterlife, The Last Boyscout and Silent Hill). We've already met him at a con and he's great! If you want to see us meeting him check out this video! 
Samuel Anderson
Known for: Doctor Who
Don Shanks
Known for: Halloween
Imogen Boorman
Known for: Hellraiser
Carice van Houten
Known for: Game of Thrones
(Oooh it's such a pity we're not going! I would have LOVED to meet her)
Hannah Spearritt
Known for: Primeval, S Club 7
Clare Higgins
Known for: Hellraiser
Andrew Lee Potts
Primeval
Michael Dudikoff
American Ninja
Michael Madsen
We also met Michael Madsen before. He's known for movies like Kill Bill, Reservoir Dogs, Donnie Brasco, the Hatful Eight and way, way more!  Check out our article about him to see how we experienced meeting him.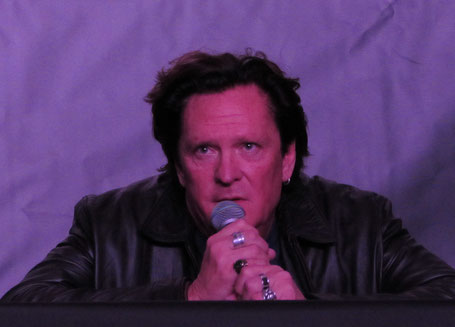 Are you going?
Will you be going to Comic Con Amsterdam? Who will you meet and what will you do? Let us know!