This article contains affiliate links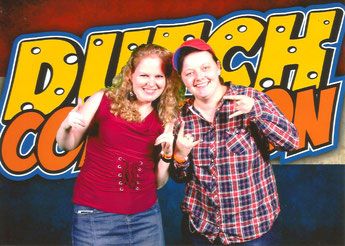 Yes! It's that time of the year again! Next month it's time for the first Dutch Comic Con of 2019. Four years ago the first edition of Dutch Comic Con took place in the Jaarbeurshallen in Utrecht. In 2016 they decided that only one edition a year would not be enough so, next to the March/Spring Edition, they added a second November/Winter Edition. Now it's 2019 and next month (in the weekend of March 23-24), Dutch Comic Con will be back in Utrecht for the 8th edition. That also means that we will attend Dutch Comic Con for the 8th time, because we will be there! We are already looking forward to it a lot,so we thought it would be time to give you our first Dutch Comic Con March 2019 update article. As you may or may not know Dutch Comic Con already announced three amazing Movie- and TV guests and in this article we will tell you more about them...Let's talk about the guests of Dutch Comic Con March 2019!
Jennifer Morrison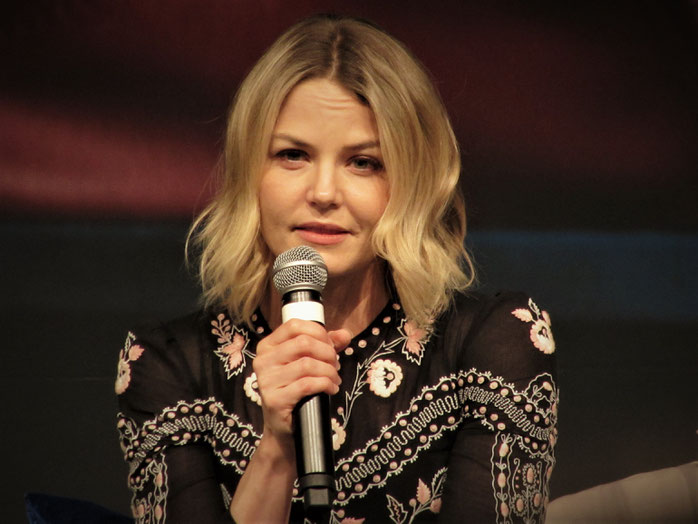 Once upon a Time a little girl was born in Chicago (US). The time was April 12th 1979 and her name was Jennifer Marie Morrison. It is now almost 40 years later and Jennifer Morrison is making her way to Utrecht for Dutch Comic Con. Jennifer was also announced for last edition, but unfortunately she had to cancel due to work. She promised she would make up and she did. Last September she was a guest at FACTS in Ghent (Belgium) and I attended her panel. She was so nice to all her fans, so I'm really glad that she will come to Utrecht. I can imagine that there are some people, who don't know Jennifer Morrison, so let me tell you some more about her...
Jennifer Morrison is well known for her roles as Dr. Allison Cameron in "House M.D.", Emma Swan in ABC's "Once upon a Time" , Winona Kirk in "Star Trek" and Ted's girlfriend Zoey Pierson in "How I Met Your Mother". She played in a lot of other movies and series as well.
Jennifer Morrison started her career. As a child model, she appeared in several commercials and on the cover of Sports Illustrated for Kids with Michael Jordan. When she was 14, she made her movie debut in "Intersection" (as Meaghan Eastman) . In that same year she also played the role of Denise in "Miracle at 34th Street". In the years following Morrison appeared in several movies.  2004 was the year of her big break. She  played the role of Dr. Allison Cameron in "House M.D.". In 2011 she played alongside Tom Hardy in "Warrior". Now, at the age of 39 Jennifer is more popular than ever. Her role in "Once Upon A Time" as Emma Swan has made her even more popular. Check out her panel at FACTS last year by clicking the video below...
Photobooth ticket: € 55,- 
Autograph: € 45,- 
Shannen Doherty
Back in the days when Sigmund and Carola had just moved in together, we were invited for dinner at their house. The first thing I noticed was the complete "Charmed" collection in their DVD collection. At that moment I knew that this was the beginning of a beautiful friendship, lol.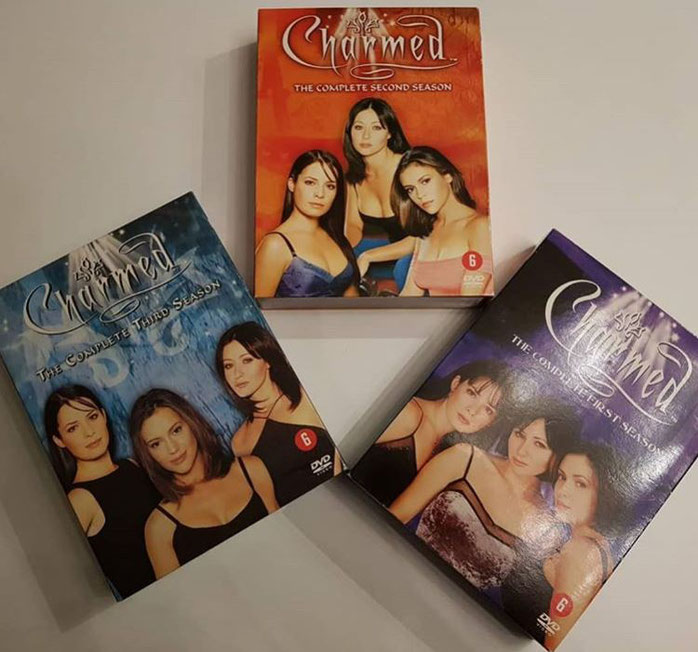 I love "Charmed" and that same collection is also part of my DVD collection. I even have some VHS tapes of the show. I used to record every episode when it was aired on TV. "Charmed" revolved around the Halliwell sisters: Prue, Piper and Phoebe, three good witches in a world of evil. Carola and I, always talked about how great it would be able to meet one of the "Charmed" sisters at a convention....and now: Thank you Dutch Comic Con! Shannen Doherty will be a guest at Dutch Comic Con and she played the role of the oldest sister Prue. We were over the moon, when we saw the announcement. Of course Shannen is also known for her role as Brenda Walsh in "Beverly Hills 90210". Back in the early 90s I was a huge fan of that show (and yes I had a huge crush on Dylan, played by Luke Perry...may he rest in peace). Also, my guilty pleasure is "Little House on the Prairie" (Shannen played the role of Jenny Wilder).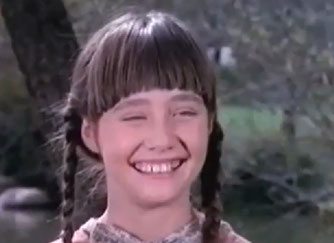 Shannen Maria Doherty was born on April 12, 1971 in Memphis, Tennessee. She was the youngest of two children and she grew up idolizing her big brother Sean. During her early childhood Shannen spent her time horse riding and she dreamed of making it to the Olympics. At the age of 7, the family moved to Los Angeles for her father's work. At the age of 9, she accompanied a friend to an audition for a children's theater production of "Snow White". When the producer invited Shannen to audition, she score one of the lead roles. This was when she caught the acting bug and she begged her parents to let her become an actress. After two years she won and in 1981, Shannen landed a guest role (for two episodes) in the "Father Murphy". This role brought her under the attention of Michael Landon and he offered her the role of Jenny Wilder in "Little House on the Prairie" (Landon played the role of Charles Ingalls and also acted as executive producer of the show). Throughout the 80's Shannen appeared in guest roles in numerous TV shows. In 1986  she landed the role of Kris Witherspoon, in the critically acclaimed TV drama "Our House".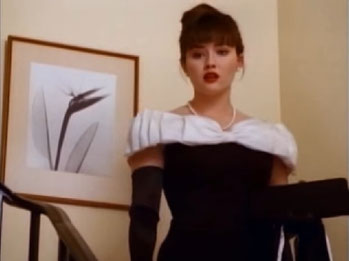 While the young actress was making her name on the screen, she also attended a private school in Los Angeles (Le Lycee Francais). She was a hard working student and did good at school. After her graduation she could have applied to any college she wanted, but that was not what she wanted. Her passion was acting and in 1989, she appeared in her first big motion picture "Heathers" (as Heather Duke). By the time she was 18, she had a promising career in front of her, but her former accountant embezzled a lot of her money and this led to a period of financial problems and a lack of roles. But in 1990, the tables turned and Shannen got cast in the role that marked her breakthrough. She landed the role of Brenda Walsh in Aaron Spelling's "Beverly Hills 90210".. The show was a major success and won a ton of awards. After only four years, Doherty left the show (the alleged reason for her early departure were some conflicts on the set). In the years following she continued working on her movie career and she appeared in movies like: "Almost Dead" and "Mallrats".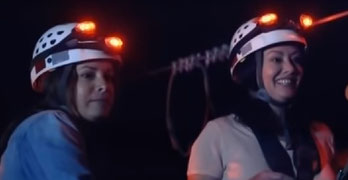 In 1998 Shanned reunited with Aaron Spelling for the next big role in her career. She gets the role of Prue Halliwell in WB's "Charmed". The story revolves around the Halliwell sisters Prue, Piper (Holly Marie Combs) and Phoebe (Alyssa Milano). One day they find out that they are actually the most powerful good witches ever and their life gets turned upside down. After three years, after some conflicts with Milano and Spelling, Shannen leaves the show. In this period, Shannen was also arrested for drunk driving.Over the last 18 years, Shannen has appeared in numerous movies and TV shows, like: "North Shore","The Rendering", "Another Day", "Love Inc"and "View of Terror". She hosted the first two seasons of "Scare Tactics", She also appeared in the "Beverly Hills 90210" spin-off "90210" and had her own reality show "Breaking up with Shannen". In this show she helps ordinary people break up and end friendships. In 2010 she was a contestant in "Dancing with the Stars" and in 2015 she reunited with "Charmed" co-star Holly Marie Combs for their reality road trip show "Off the map with Shannen and Holly". Also in 2015 Shannen gets diagnosed with breast cancer, that spread to the lymph nodes. After some surgeries it became clear that it might have spread further. She went into a trajectory of chemo and radiation and after a battle of 3 and a half years the cancer seems to be in remission now. And now Shannen will make her way to Utrecht to meet her fans and I am one of them. If you would like to bring her a present, keep in mind that she is allergic to chocolate (and wool)!
Photobooth ticket: € 50,- 
Autograph: € 35,- 
Tom Felton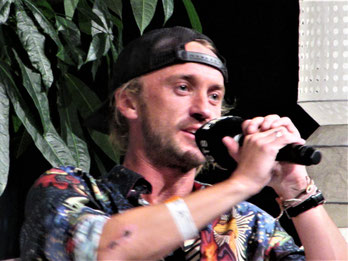 Tom Felton played the role of Draco Malfoy in all of the "Harry Potter" movies and he did a great job. I mean I really hated that little blonde dude. This man, behind one of the most hated characters of the "Harry Potter" franchise, is coming to the Netherlands!   
Tom Felton was born 22 September 1987 in Epsom, England. He started his acting career  at the age of 8 by appearing in commercials. During his childhood years Tom was also a talented choir singer. As a member of four school choirs and he was offered a position in the Guildford Cathedral Choir. Funny to know: When Tom Felton was young, he was a big fan of Eminem. He even wanted to become a rapper. His movie debut was in 1997 in "The Borrowers" (as Peagreen Clock). After this he also played with Clive Owen in "Second Sight" (as Thomas Ingham) and with Jodie Foster in "Anna and the King" (as Louis T. Leonowens). Tom auditioned for the role of Harry Potter in the the early 2000s. He also auditioned for the role of Harry's best friend Ron, but eventually got the role of Draco Malfoy. Nice to know: By the third movie Tom had to get his robes sewn shut. He just kept on sneaking food on set under his robes. Tom has also been starring in "The Flash" as Julian Albert/Alchemy and he will be starring in the upcoming web series called "Origin". Tom is also a musician. He plays harmonica and guitar and he can also sing. Look at his YouTube Channel for some great videos. Did you know that the first CD Tom ever bought was Dookie from Green Day.
In the Fall of 2018, I had the pleasure of meeting Tom at FACTS Fall in Ghent and it was great. He even sang some songs. Check out the video below if you're curious.
Photobooth ticket: € 70,- 
Autograph: € 70,- 
Well, that's it for now...but we are sure that there are more guests to come! We are still hoping for a reunion Prue and Piper! (just so you know)....