November 3rd and 4th it's time for Weekend of Hell! I visited Weekend of Hell earlier this year for the Spring edition. (Check out my review).  I'm happy to say that we will also be going to Weekend of Hell again in November. And with the amazing guest list they already have, I really can't wait! Are you curious alreadu? Let's discuss what we'll be doing at Weekend of Hell. 
Meeting star guests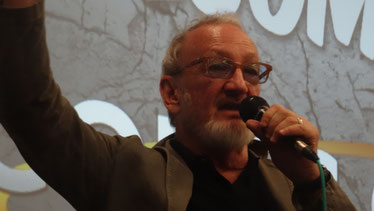 This is our favorite part: Meeting the star guests! And Weekend of Hell has an amazing guest list. We're very happy to be able to see Robert Englund again. Who doesn't love the Nightmare on Elm Street movies? Other big names on the guest list are for example Steven Seagal (Under Siege, Exit Wounds, Above the Law), Rutger Hauer (Blade Runner, Hitcher, de Heineken Ontvoering), Chad L. Coleman (The Walking Dead, the Wire, Ted Raimi (The Evil Dead, Xena), Fred Williamson (From Dusk Till Dawn, The Inglorious Bastards) and way more. Want to see the complete list? Check out on the website of Weekend of Hell. 
Our plans at Weekend of Hell
Of course we already have a lot of plans for Weekend of Hell. In April, Sig and I went together. Now, Liv & Tristan will also join! I really loved the Spring Weekend of Hell, so I can't wait for November. So let's talk about our plans. I have already bought a photo op for Ted Raimi and Alan van Sprang. I know Ted Raimi mainly as Joxer in Xena, but also from the Evil Dead and Ash vs. Evil Dead. I was so excited to see him announced as a guest. Alan van Sprang has been announced a while ago. At that time, I didn't know him yet. Later this year (in the summer) I binge watched the series Reign. And Liv and I talked about meeting some of the cast. We have met Adelaide Kane already and now Alan van Sprang was at the top of wish list as well. (But I didn't remember that Weekend of Hell had already announced him. So when I when I went through the guest list again, I was soooooo excited to find out he would be attending WoH! 
Liv also bought a photo for Alan and one for David Arquette, who unfortunately cancelled. Now, I'm still doubting about some guests/ photo ops/ autographs. I think Rutger Hauer is an amazing guest and I would love to do a photo op with him (I'm just waiting for the photo op schedule to pick a day). I would also like to have a photo with Ruggero Deodato. I can go on like this a while :). I also like Chad L. Coleman and IronE Singleton. There are so many guests! I will definitely go and see some panels, do some photo ops and maybe also get an autograph or selfie.. Stay tuned to find out ;).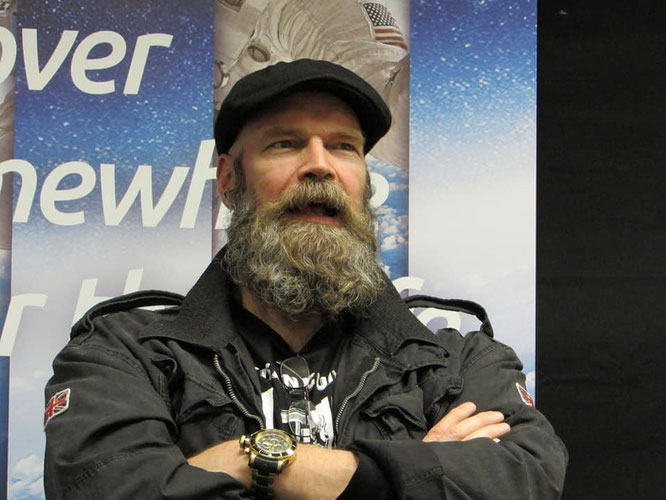 Entertainment
You can also expect some nice entertainment at Weekend of Hell! WoH has already announced that the following groups/ people will be there: 
Fright Guys
Moloch
Sven Bergmann & Oliver Bartikowski
Retro mania area
Umbrella corporation
Friday the 13th props museum
Exhibitors
In April I really loved the exhibitors that were there at Weekend of Hell. And I also liked the amount of exhibitors. There was a separate DVD area and there were Merchandise exhibitors. I really liked that. 
I bought quite some DVDs in April. Hopefully I'll find some nice ones there in November as well (Hopefully Zeno Pictures will be one of the exhibitors). 
I'm usually looking for some nice horror DVDs (in English though) and I would love to find some girlie shirts and Child's Play merchandise. At the website of Weekend of Hell, there are already a few names of dealers & exhibitors that will be attending. What will you be looking for at Weekend of Hell? 
Will we see you there?
Will we see you at Weekend of Hell? We're so excited! I can't wait. While waiting, feel free to check out my vlog about Weekend of Hell Spring 2018 below.