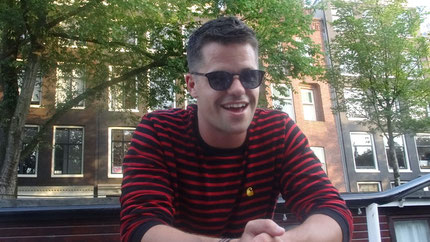 Did we already mention we are going to WolfCon? Well just to be sure: we are going to WolfCon! WolfCon is a fan convention about Teen Wolf and it will be held in Amsterdam (29th&30th of July). Carola and I have both been watching the show and we really like it. I had already watched one season, when Colton Haynes was announced for ArcCon last year (unfortunately he had to cancel). But a few months ago I decided to start over . At this moment I am watching season 5 and I have 11 days to get up to date.  Teen Wolf was developed for MTV by Jeff Davis and it's loosely based on the 1985 movie starring Michael J. Fox (he plays Scott Howard. I remember watching it when I was a kid. The series however is a lot darker and not suitable for children. So without further ado, let's talk about : Teen Wolf!
So what is it about?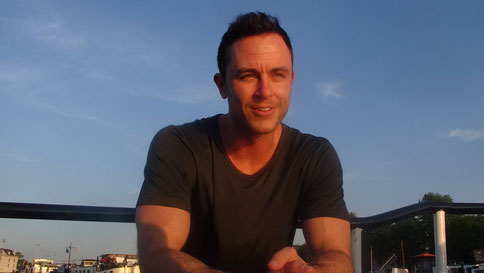 The show revolves around Scott McCall (Tyler Posey) and his best friend Stiles Stilinski (Dylan O'Brien). They live in Beacon Hills and they are both playing in the Lacrosse team, although they are not very good at it. You could say that they are social outcasts, they are not part of the popular crowd. Scott lives with his mother (a nurse) and Stiles lives with his father, who is the sheriff of Beacon Hills. At one night a body is found in the woods, but there is something strange about it. The body is cut in half and there one of the parts is missing. Stiles hears about this, because of his dad and he convinces Scott to come with him, to search for the other half. At one point Stiles and Scott get separated and when Scott wants to go home he gets chased by a mysterious monstrous animal. The animal catches up on him and bites him. The day after Scott wakes up and he notices that the wound is healed. But that is not all that changed. All of a sudden Scott is stronger, faster and he turns out to be a magnificent Lacrosse player. He talks about this with Stiles and together they find out that Scott was bitten by and got turned into a Werewolf.  In the meantime there is a new girl in town. Her name is Allison Argent (Crystal Reed) and  Scott immediately falls in love with her.  Soon Scott finds out that Allison comes out of a family of famous Werewolf Hunters and her father (J.R. Bourne) is one of the best. Stiles has been in love with Lydia for most of his life, but Lydia (Holland Roden) has a relationship with the agressive Jackson (Colton Haynes), the best player of the Lacrosse team. But now he has to share this title with Scott and he does not like that at all. With all of these things going on, Scott has to learn how to be a Werewolf, without hurting anyone. To help him control his urges and changes he needs the help oof a mysterious and notorious Werewolf called Derek Hale (Tyler Hoechlin). 
How about the actors?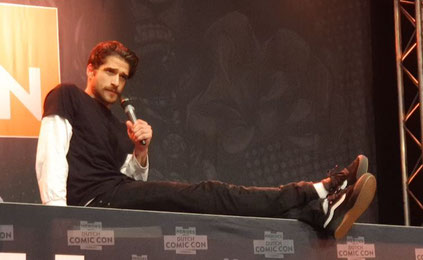 There are a lot of very cool actors in Teen Wolf and Dylan O'Brien is one of them. He is mostly known for his role as Thomas in the Maze Runner movies. In Teen Wolf Dylan plays Stiles and he is my favorite character.  I especially love his performance in season 3. I can't say why,because then I would be spoiling. If you have seen season 3 you know what I mean.
The role of Scott is played by Tyler Posey. In the first season(s) I think Tyler was not very good, especially when playing emotional scenes. However, I do think his performance gets better in the later seasons.
I also love Tyler Hoechlin as Derek Hale and Ian Bohen as his uncle Peter.Ian Bohen will be a guest at WolfCon and I can't wait to meet him.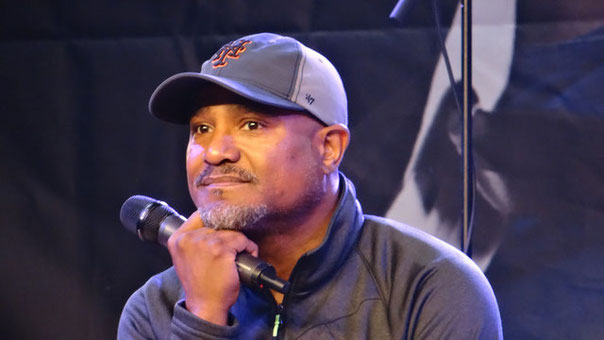 Seth Gilliam plays the role of Dr. Deaton and although he is not part of the main cast, he is a recurring character. At this moment Seth is mostly known for his role as Father Gabrielin The Walking Dead, but he is also known for his roles in OZ and The Wire (among others). I just love everything Seth does and in Teen Wolf he does an amazing job again (as always).
Holland Roden plays the role of Lydia Martin and she does an excellent job. At first I didn't really like the character Lydia, but I did think Holland did a great job in playing her. At this point in the series Lydia is one of my two favorite female characters. 
The other one is Shelley Hennig as Malia Tate. What I like most the Malia character is her total lack of social skills and Shelley does a great job in portraying Malia. I would also like to highlight Daniel Sharman. I already knew himfrom his role as (the other) Kol in The Originals, but in that show I just wanted to see Nate Buzolic as Kol. In Teen Wolf Daniel plays the role of Isaac Lahey.
I could go one for a long time,because there are a lot more great characters in the show and they are all portrayed by great actors, But I do want to watch another episode of Teen Wolf, so I am going to cut this part short. I will just give you some more names: J.R. Bourne as Chris Argent, Ryan Kelley as Jordan Parrish (he will be a guest at Wolf Con), Arden Cho as Kira, Linden Ashby as Sheriff Stilinski and Melissa Ponzio as Melissa McCall.
Who will like this?
Well it's hard to say; the first season it really feels like a teenage highschool show. But it just keeps on getting darker. I think people who like shows like The Vampire Diaries, The Originals and Charmed, you will also like Teen Wolf. You should really give this show a chance and if after two seasons you still don't like it, keep on watching...If you still don't like it after season 3, you should bail.
How many seasons?
The show started in 2011 and currently it's running the sixth (and last) season. Season 6b will consist of 10 episodes and the first of this last 10 episodes will air on July 30th, 2017.
My opinion?
I like it! I started watching, because of ArcCon and I restarted watching because I liked it. I think the first season is not that good, but it keeps on getting better. 
Rating?