Today we have another awesome interview for you! We are excited (understatement!) to say that we did an interview with actor Timothy J. Cox! We know him for a lot of short films we watched and reviewed like ROOFTOPS, Incognita, Doll It Up, Just Scream and VERA. So we thought it was about time to ask him a few questions and get to know him better. Are you ready? let's go!
Getting to know Timothy J. Cox
We love writing about short films. Of all the films we wrote about, you are in quite a lot of them. So we're excited to get to know you better! To start, could you tell a little bit about yourself for our readers? 
"Hello and Thank you. My name is Timothy J. Cox. I am a stage and film actor from Philadelphia, who has called New York City my home since 2001 where I live with my wife Jamie and our two year-old son, Spencer, who is named after one of my acting idols, Spencer Tracy."
Thank you! Looking at all the films you already did, we were wondering: When did you know you wanted to become an actor? 
I was always a bit of a ham as a kid, so I guess you could say I was always an actor. My family, of course, was my first audience, so I used to act out characters, do impressions of Brando and George Burns for them. When I decided to become a professional actor, they weren't really that surprised.
I knew I wanted to make acting my life when I was in high school where I did a lot of plays and musicals, but I would say that in those early days, I was more of a mimic than an actor. I borrowed, quite liberally, from TV and movies. I did a lot of impressions and I seemed to be interested more in getting laughs, than being a serious actor. All of that changed when I saw Jack Lemmon in DAYS OF WINE AND ROSES (that performance knocked me out) and when I got to college (Marietta College in Marietta, Ohio) where I really learned about craft and technique."
That awesome! Can you tell us a bit more about your first acting project? 
"When I was in the 8th Grade, there were auditions for the school musical being held during the school day, during Math class, so I decided to audition just to get out of class. I went into the audition, with no desires or aspirations to be an actor, but the director must have seen something in me because he cast me in the leading role and 20 plus years later, I'm still doing it.
So that was a great part! Along the way, who would you say has been or is your inspiration/ example? 
"Movies have always been an influence on me. Even before I was an actor, I was always a fan of the movies. From an acting standpoint, the biggest influence on me has been the work of Jack Lemmon. Lemmon was just so familiar up there on screen, with characters that dealt with the comedy and tragedy of every day life."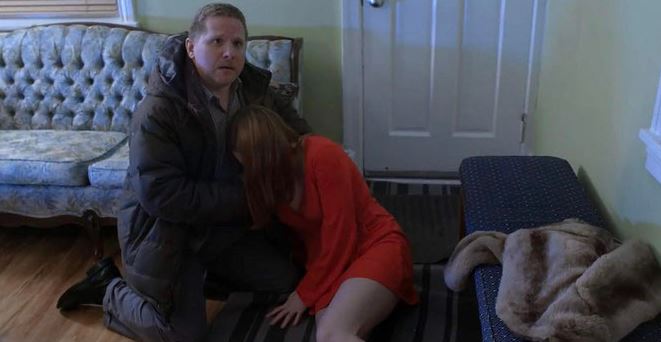 About the movies
Let's talk some more about your work! Let's start big. We're curious to hear: Which role/movie are you the most proud of? 
"In general,  I would say that I'm pretty proud of many of the films that I have worked on. Of course, there are some films that I am more fond of than others. Even for the ones that didn't work, I still take something positive away from the experience. I look at every film that I have done as a learning experience."
That's a great way to look at it! We are wondering then, is there any role that stands out because it was the hardest to play? 
"Almost 2 years ago I appeared on stage in the play ART by Yasmina Reza where I played the role of Yvan. It was tough; emotionally draining, just because of where this character went. It was fun, but it was also painful. Cathartic even. It took me about two weeks to shake the play and the character out of my system as Yvan hit close to home for me. Yvan is a man alone; a man who is floundering through life. I was very moved by him. He was very familiar to me. Yvan is who I would have become if I hadn't met my wife, Jamie. You want roles that scare you, roles where you have to dig deep and say to yourself, "Oh, I have more in common with this character than I would probably care to admit. But then you have to dig in and be willing to show everything, warts and all."
And do you have a specific kind of character you enjoy playing the most? 
"The average Joes are fun because I am an average Joe. 
And are there any type of characters you still really want to play?
"Honestly, I don't have a list of "dream roles".
We know you've done theater work as well. Can you tell us a bit about your work in theatre?
"When I first moved to New York in 2001, I was exclusively a theater actor. This is the kind of actor that I thought I was going to be; doing Shakespeare, Feydeau, Chekhov, etc. This was heaven for me as at the time all I ever wanted to be was a good supporting actor in the theater. That was the extent of my ambitions. And that's what I did for about the first nine years of living in the city. I worked in and around the city, especially down in the West Village at the 13th Street Repertory Theatre. I learned a lot working at that theater."
Timothy's favorites
Since we all love movies, we'd love to hear a bit about your favorites. Let's start with your favorite movie to watch! 
"The movie that I can watch over and over again and still be blown away by is THE GODFATHER."
And who are your favorite actors/ actresses? 
"Favorite actors are: Jack Lemmon, Spencer Tracy, Jason Robards, Albert Finney, William H. Macy, Gene Hackman and Paul Giamatti.
Favorite actresses are: Meryl Streep, Kathy Bates, Maureen Stapleton, Kate Winslet, Judi Dench, Maggie Smith and Katharine Hepburn."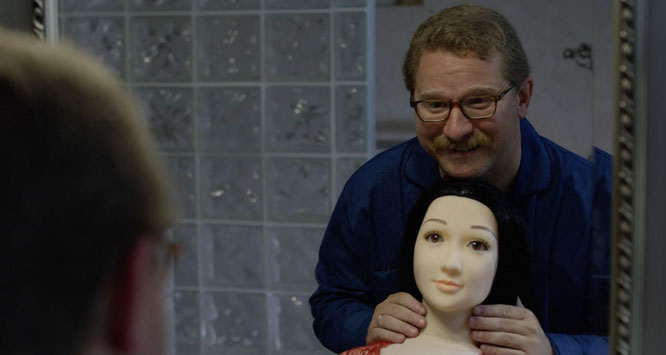 Conmose signature questions
Of course we would also like to ask you our signature questions: 
our tagline is "excited is an understatement." Can you tell us what are you excited about? 
"I get excited with every new day. It's always an adventure. There's always an opportunity to work, to hustle and to do what actors have to do. The hustle is part of what being an actor great."
How would you describe your sense of humor? 
"Whenever I need a laugh, I watch the dentist sketch from the Carol Burnett Show or the Moira Rose wine commercial from SCHITT'S CREEK. Both send me into hysterics."
And our last signature question: if you could be any historic figure, who would you choose? 
"Mark Twain." 
About Timothy
We're so happy that you agreed this interview with us. It's great to get to you now. We're big fans of your work and always excited when a new short film comes in. We just have 2 more questions for you! 
Are you currently busy with new projects? (We can't wait to see more! Excited is an understatement.)
"I recently wrapped on the films THE JUNGLE OF ACCOUNTING, a comedy and a drama titled GARDEN. I have two film projects I have two film projects coming up in the month of April, currently in pre-production, which I will be working on in the month of April, NAIMA and THE AUCTION."
And then... Our very last question: what should people know about you? 
"I'm a genuinely happy person. I love my life, my wife, my son, my city and my job."
We'd like to thank Timothy for doing this interview with us! We're so happy and excited to be able to post this interview!