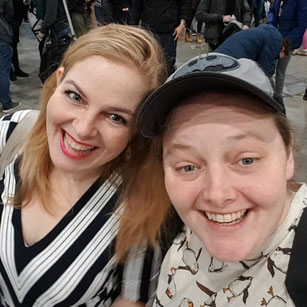 Another update on the "Dutch Comic Con Front".
Last week there was another guest announcement for Dutch Comic Con March 2019. Earlier on they already announced some amazing guests, like: Shannen Doherty, Jennifer Morrison, Tom Felton and Katherine McNamara. This week Dutch Comic Con added a guest that is known for being part of the Marvel Cinematic Universe (yay!). In the 2016 Marvel movie "Doctor Strange", he is known as Wong (just Wong, like: Beyonce, Bono, Aristotle and Adele). I am of course talking about the wonderful Benedict Wong and he is a great addition to the guest list of Dutch Comic Con March 2019. The eighth edition of The Netherlands' biggest Comic Con, will take place in the Jaarbeurshallen in Utrecht on the 23rd and 24th of March 2019....oh and tickets are still available!
This article contains affiliate links
Now, let's talk some more about Benedict Wong...Normally I start this section with the birth date of the actor I am writing about, but I have been browsing the internet for over 30 minutes and there are different dates all over the place (Ha ha ha). I also checked Benedict Wong's social media, but no answer. Now, finally I think I have found the correct date on a MCU page, so fingers crossed...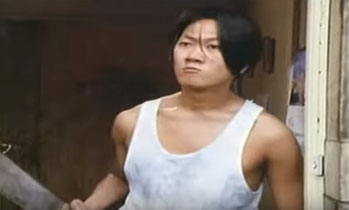 Benedict Wong was born on the 3rd of June 1971 in Eccles, Greater Manchester (UK). His parents were immigrant from Hong Kong. Benedict grew up in Salford, also situated in Greater Manchester. He took a two-year course of performing arts at the Salford City College. After he graduated from college things did not go easy for him and he often got turned down at auditions. It wasn't until he was 22, that he got his first guest role in the TV series "Screenplay". In 1993 he got a part in the BBC radio play: "Kai Mei Sauce". In the years following, Wong earned some small roles in British movies and TV shows, like: "Last of the Summer Wine", "The Chief" and "Nightwatch". In 1997 he landed his breakout role in the TV movie "Supply & Demand" (as Frankie Li) and he reprised this role in the mini series with the same name. He also got a recurring role in the TV show "The Bill". During his time on "The Bill", he also made his feature film debut in the 2001 thriller "Spy Game" (as Tran), starring Robert Redford and Brad Pitt.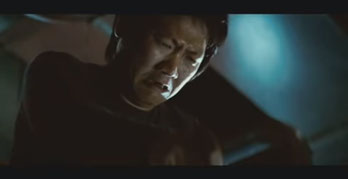 In the following year he played the role of Errol Spears, alongside Sean Lock, in the BBC sitcom "15 Storeys High". Unfortunately the sitcom was short-lived, but it has gained a fair share of cult following over the years. He also earned the part of Guo Yi in "Dirty Pretty Things", starring Audrey Tautou. He got nominated for the BIFA for "Best Supporting Actor" for this role. In the following years Wong kept on appearing in both Television shows and movies, like: Danny Boyle's "Sunshine" (alongside some big names,like: Chris Evans and Cillian Murphy), "Moon", "Spirit Warriors" "Law and Order: UK" and "Grow Your Own". His next big break came when he was cast for the 2012 Ridley Scott movie "Prometheus". This role can be marked as his break-through role in Hollywood.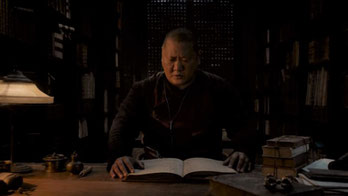 In 2014, he finally got the recognition he was looking for, when he was cast for the role of Kublai Khan in the immensely popular Netflix show "Marco Polo". He also landed a role in the movie "The Martian" (alongside Matt Damon), that ended up being nominated for an Oscar. In 2016 Wong took his first step in the Marvel Cinematic Universe, when he was cast as Wong in Marvel's "Doctor Strange". He reprised this role in the 2018 Marvel movie "Avengers: Infinity War" and it is rumored that he will also play the role in the highly anticipated "Avengers: Endgame". In the meantime he also played some other roles, like the role of Lomax in the Netflix Original Movie "Annihilation" and as Master Lin in "Deadly Class". Benedict Wong will be attending Dutch Comic Con March 2019 both days...
Photo Op: 40€
Autograph: 30€