Liv and I are going to Comic Con Amsterdam! We are looking forward to it SO MUCH and of course working very hard on our preparations! I have started to watch the series Spartacus last week, because we will see Manu Bennett (Crixus in Spartacus) at Comic Con Amsterdam! This series is about a gladiator named Spartacus. We follow him and everyone him in the arena.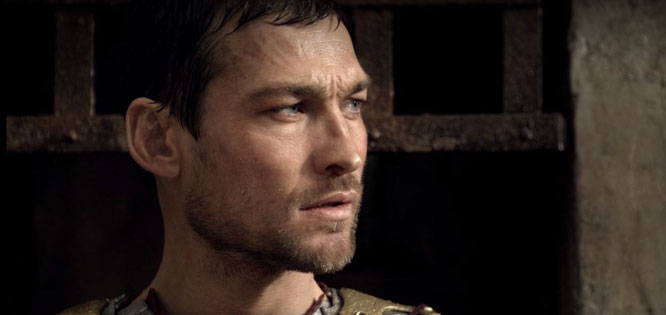 The actors and actresses
There are some great actors playing in Spartacus. So I'm definitely not just watching for Manu Bennett. I was happily surprised to see a big role for Lucy Lawless (as Lucretia). Most people will still know her for Xena. She's awesome in Spartacus as well! I would love to meet her at a on one day. 
But that's not the only familiar face I saw. Of course I already know Manu Bennet for example for Arrow. But I was also very happy to see Craig Parker (who I know as Narcisse from Reign), Katrina Law (She also plays in Arrow) and John Hannah. 
But I was also very impressed by a lot of actors/ actresses that I didn't know (so well) yet before. Of course Andy Whitfield was amazing as Spartacus! And I really liked Peter Mensah as well. o, all together I can say: i love the cast of Spartacus!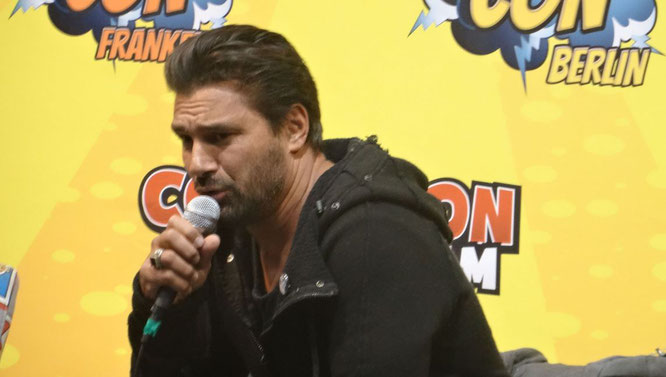 My thoughts
I really love Spartacus! I had to get used to it for a few episodes. I am currently also watching the Big Bang Theory, so that's a completely different type of series! But now that I am watching ( I haven't watched all seasons yet) I can't stop. I binge Spartacus every free moment I have, so have seen as much as possible before Comic Con Amsterdam. I think the story is absolutely great and the characters and actors/ actresses are just as great! It's the combination of the fights, the intrigues, drama & politics. Every second of it is interesting!
I will definitely keep watching, even if I can't manage to see it all before the end of the week. ( I probably won't be able to, since I am still watching season 1 at the moment). The role of Manu Bannett as Crixus is awesome, so now I'm even more excited to see him in Amsterdam!  
How many seasons?
There were 4 seasons: 
Blood and Sand
Gods of the Arena (prequel mini series) 
Vengeance
War of the Damned
Grade