Time goes by so fast! It's March and time to look back on the movies we watched in February! 
Carola
13th
13th is a documentary about the prison system in the United States and the history of racial inequality. This documentary caught my attention when I was writing an article about the Oscars. I saw that the documentary was available on Netflix and decided to watch it. It's a nice documentary. Though it was a bit different than I had expected (I had expected to see more views from the prison/ people imprisoned). But history played a large role as well. I thought the documentary was nice. I'm curious to see if it will win an Oscar! 
Don't Torture a Duckling
We decided it was time to watch another horror movie! It's again movie from Shameless. Sig has quite some dvds from Shameless. Don't Torture a Duckling takes 1 hour and 42 minutes. It is directed by Lucio Fulci who also directed the Beyond and City of the Living Dead.
Don't Torture a Duckling is also known as  Non Si Sevizia un Paperino. In this movie a reporter and a woman investigate the murders on some boys in a small South Italian village. The police is also investigating.. 
Trainspotting and T2: Trainspotting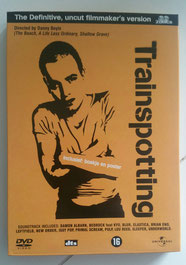 Sig and I went to a Transpotting marathon in the cinema and I wrote a review about the second Trainspotting movie. 
In the first Trainspotting movie you meet Renton (Ewan McGregor), Spud (Ewen Bremner), Sick Boy (Johnny Lee Miller), Tommy (Kevin McKidd) and Begbie (Robert Carlyle). They're a group of friends. They usually go out, drink a lot of alcohol and use drugs. Mark wants out of that life and tries to get clean. He moves to London. But then Begbie needs his help and comes to London. Others follow. It's getting harder and harder for Mark to maintain his new lifestyle. 
Without giving spoilers, let's say T2 takes off where Trainspotting ended. Just 20 years later. Mark returns to Scotland and reunites again with his old friends. If you want to read my opinion about the second movie, check out the complete review! 
The One
The One, I got from Sig for Christmas. The One is an action/ sci-fi/thriller movie which takes 1 hour and 27 minutes. Jason Statham plays in this movie. So that's the reason I really wanted this movie in my collection. In an In the Spotlight about Jason Statham, I've already told I'm collecting all the movies he plays in. So I was glad to add The One to my collection. 
 In the One, a police detective (Jet Li) has to fight an alternate version of himself. This dark version of himself comes from a parallel world and has come to kill him. Who will win? I liked watching the movie. Even though it's generally not my type of movie. I don't watch a lot of Jet Li movies. But for me, this movie was ok haha. It definitely stays in our collection (Jason Statham, duh! haha)! 
A Royal Affair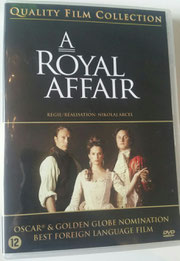 A Royal Affair is a movie that has been in our collection already for quite a long time. One day I noticed the movie again and we decided to watch it. It's not the type of movie I usually watch. But it had to things to persuade me: It's a movie of the Quality Film Collection. I usually like the movies from this collection. And: Mads Mikkelsen plays a huge role in this movie. Ever since I saw Jagten, I'm a big fan of Mads. I think he's an awesome actor.
A Royal Affair takes 2 hours an 17 minutes an is a drama/ history movie. And I have to say that I really liked the movie! Princes Caroline marries the schizophrenic Danish king Christian VII. She's terribly unhappy and only their doctor (Mads Mikkelsen) can actually talk to the king. He notices his influence and  tries to adjust the regulations of Denmark via the king. Between the doctor and Caroline, a romance arises. Can they keep this a secret? 
I loved Mads Mikkelsen again in this movie. But I also felt that  Alicia Vikander (who plays Caroline) did very well! It was a great movie to watch and it never got boring. 
Dial M for Murder
I love Hitchcock movies! And we have quite a few I haven't seen yet. So I try to watch one regularly. The only thing is, I don't like watching movies in black and white. So I always a pick one in color. This time I chose to watch Dial M for Murder. It's a 1954 movie starring Grace Kelly and Ray Milland.  Tony (Ray Milland) is an ex tennis pro. He sets up a plan to murder his wife (Grace Kelly). When something goes wrong, he quickly makes up another plan.. 
Fist Fight
Sig and I went to the cinema and decided to watch the Sneak Preview (You don't which movie you're going to see, but it's a movie that will be in cinemas soon). I actually had hoped to see Fences. But it turned out to be Fist Fight. A comedy. I'm not too fond of comedies. This one was about two teachers. Who get in a fight. It's the last day of school. Andy (Charlie Day) is English teacher. He's a typical nice guy. He doesn't have control over his class. Asks everyone things nicely. At home he has a pregnant wife and a daughter. Who both also know that he is a push over. History teacher Strickland (Ice Cube) is his opposite. Everyone is scared of him.  When all the students are trying to prank the teachers, Andy gets Strickland fired. Strickland is furious and challenges Andy to an after school fist fight. Want to read my full review? Check it out! 
The Butler
I bought the movie the Butler recently. I was at a book/ dvd store and I felt like buying a few new dvds. This was one of these. 
The Butler is a biography/ drama movie starring Oprah Winfrey and Forest Whitaker. In the movie they are husband wife. Cecil (Forest) starts working for the White House. We follow him during his work and through all the years and presidents he works for. He has worked for 7 presidents. We see for example Eisenhower, Kennedy, Johnson, Nixon and Reagan. The movie takes place during the civil rights movement. And the movie also concentrates on how both Cecil and his son are handling this.  
Liv
For me February was a very busy month, that means I had almost no time to spare and that means (almost) no time for doing what I love most: watching movies. In the little spare time I had, I watched The Vampire Diaries and The Originals (we are going to Bloody Night Con in May).  Nonetheless I did watch a few movies (I gave up some hours of sleep).
Law Abiding Citizen
In the last couple of years I have heard a lot of good things about Law Abiding Citizen, so when I stumbled upon it on Netflix I decided to give it a try. The movie can be seen as a classic revenge story, with a twist. When Clyde Shelton's (Gerard Butler) wife and daughter get killed, during a home invasion, he puts his faith in the justice system to see the killer, Darby, brought to justice. This faith gets crushed, when prosecutor Nick Rice (Jamie Foxx) makes a deal with the Darby, because he doesn't want to risk lowering his conviction rate. Darby agrees to testify against his accomplice, Ames, who gets the death penalty. Darby gets off with a reduced sentence and gets out after a few years. Clyde is set on revenge, not only against Darby, but also against the corrupt justice system and Rice.
Law Abiding Citizen is a nice movie and I enjoyed watching it. Butler and Foxx are solid in their portrayal of Shelton and Rice.
Thor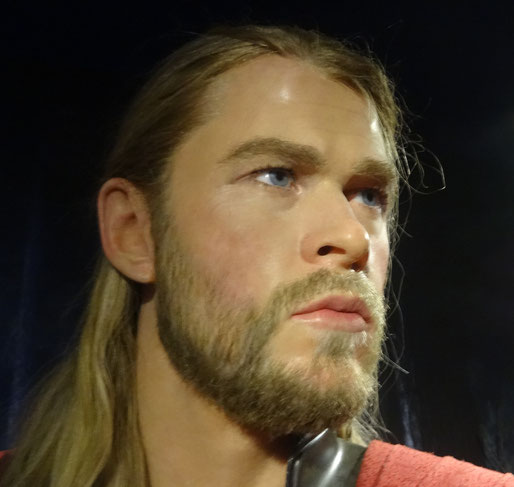 As you may already know I'm a big fan of Marvel and DC. I love superhero movies. Although I prefer the somewhat "darker" DC franchise, I'm a big fan of Marvel's Avengers.  Thor is one of The Avengers, but this movie is set before the formation of The Avengers. It's the fourth movie in the Marvel Cinematic Universe and it was released in 2011.  The movie revolves around the immensely powerful, but very arrogant God of Thunder: Thor (played by Chris Hemsworth).  On the day he is supposed to take over the crown from his father Odin (Anthony Hopkins), their realm is being attacked by the Frost Giants. Against his father's will Thor, his brother Loki (Tom Hiddleston) and some of his closest friends travel to Jotunheim, where the Frost Giants live, to confront their king Laufey (Colm Feore). In doing this they break the fragile truce between the Asgardians and the Frost Giants. Odin is very disappointed in his son and he banishes him to earth. Thor lands in New Mexico, where he meets Dr. Jane Foster (Natalie Portman). While Loki, who finds out he is actually Laufey's son, takes over the throne from Odin, Thor has to find a way to redeem himself and earn his way back to Asgard. Even more so, because Loki seems to be up to no good...
The movie managed to entertain e from the beginning until the end and I especially liked the performance of Tom Hiddleston aas Loki. I also thought it was nice to see Natalie Portman in a movie again. I've had a soft spot for Portman since her fantastic performance next to Jean Reno in the movie Leon.
The Mask of Zorro
There are some movies I can keep watching over and over again, for example: the Star Wars Movies, the Die Hard trilogy, the Back to the Future trilogy, Indiana Jones trilogy, The Breakfast Club, Grease and a few more. One of them is The Mask of Zorro, starring Antonio Banderas. Hopkins plays Don Diego de la Vega, a noble man who fights against the Spanish , during the Mexican War of Independence. He does this as the hero, named Zorro. His arch enemy, Don Rafael Montero (Stuart Wilson), discovers the man behind the mask is De la Vega.He arrests him, kills his wife and takes his infant daughter Elena (Catherine Zeta Jones); to raise as his own. Two decades later he Montero returns to California (with Elena) and this inspires De La Vega to escape prison. He bumps into the thief Alejandro Murietta (Antonio Banderas) and takes him under his wings. He wants to train him to be the next Zorro. Alejandro agrees, because he wants to take revenge on Montero's right hand man, for killing his brother.
The Mask of Zorro is a true adventure movie and I love those kind of movies. I think it's a perfect mix of action, comedy and romance. There is a sequel and it's called:The Legend of Zorro. Basically this is more of the same, but hey I love it.
127 Hours
I was very excited to see this movie on Netflix, because I heard a lot about it already and it was on my watch list. The movie is based on a true story and it is directed by Danny Boyle (known for Trainspotting. 28 Days Later, The Beach, Slumdog Millionaire and more). The story revolves around the adventurous rock climber Aron Ralston (portrayed by a great James Franco). Ralston goes on a hiking trip and he does not tell anyone where he will be (as always). On the way he runs into two girls and he decides to show them around and takes them to an underground swimming pool. After a few hours of fun they part ways and Ralston continous his hiking trip. When he descends into a slot canyon in the Blue John Canyon, he knocks loose a boulder. which lands on his right hand and wrist. He soon discovers that he is stuck and there is not much he can do about it. He decides to try and chip pieces of the wall and he starts rationing his food and water. He also tries to keep up his morale by making a video dairy. In the following 127 Hours we see him losing faith and thinking about all he has done wrong in his life.
The story focuses on the time that Ralston spends alone in the dark and cold canyon and I can imagine it is quite a challenge for an actor to play a role like this. But James Franco is absolutely fabulous in this movie and he manages to keep you on the edge of your seat. Especially the part where he kind of loses it and starts talking to himself in the camera, like he is a guest in a talk show is exquisite. 
Silence of the Lambs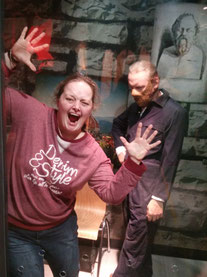 This is one of my all time favorite movies and that's mainly because of Anthony Hopkin's fantastic performance as the cannibalistic serial killer Hannibal Lecter. The movie is based on a novel with the same name (1988) written by Thomas Harris. 
The movie revolves around the hunt for the serial killer Buffalo Bill, who is known for skinning his female victims.  FBI trainee Clarice Starling (Jodie Foster) is pulled from her training and is assigned to interview the incarcerated serial killer Hanibal Lecter. This former psychiatrist might hav useful information and insights in the pursuit of Buffalo Bill. What follows is an intriguing cat and mouse game between the two. Lecter keeps feeding Sterling little pieces of information, while he expects her to tell him about herself and her darkest feelings.
Like I said, Anthony Hopkins is magnificent in his role as Hannibal Lecter and the on screen chemistry between him and Jodie Foster is great. If you haven't already seen this one, put it on top of your must see list...Crack open a bottle of Chianti and enjoy....