I opened Netflix and a new series starring Idris Elba caught my attention. I think Idris is an awesome actor! I loved him in Luther especially. Now it's time for another series, he is starring in Turn Up Charlie.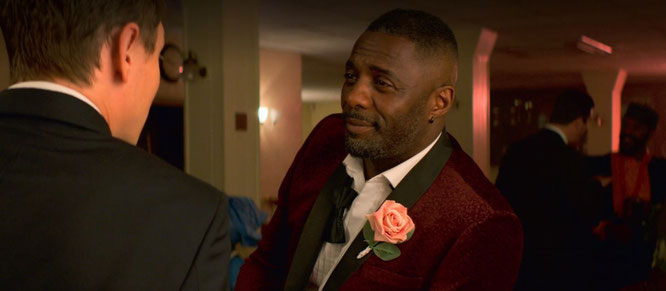 In Turn Up Charlie, Idris Elba plays the role of Charlie. Charlie is struggling with his career as a DJ. It's not going as well anymore as he had hoped. His best friend is married to a well known a successful DJ. When they need with their daughter, Charlie becomes her babysitter. 
My thoughts
I always enjoy seeing Idris Elba in a movie or series. Though this series really different from Luther haha. Turn Up Charlie is a comedy series and I have to admit it was kind of weird to see Idris in such a role. I like the action roles a bit better. I enjoyed watching Turn Up Charlie as an in between series. Something easy you can watch while cooking or ironing. It's nice and funny. But I didn't really think it was surprising or very original. 
Most things will go exactly as you expect them too. The parents don't have a lot of time for their daughter. Result is a spoiled child who isn't able to keep a nanny. Charlie is basically a last resort. And the quarrels between the parents, the way the child acts: it's all quite predictable in my opinion. There are some funny moments though. If there's going to be a second season, I will watch it again. But like now, just while cooking or ironing. A series that's just easy to follow. But it's not like I can't wait for season 2.  
The actors
Well... Idris Elba! Like I said haha. I think he's an awesome actor. You might know him for Luther, The Mountain Between Us, Avengers: Infinity War, Thor: Ragnarok and much much more! I also like Piper Perabo as Sara, the mother & famous DJ. The daughter is being played by Frankie Hervey. I think she does an amazing job as Gabrielle.
Other roles are for: 
JJ Field - David (the father & Charlie's best friend) 
Angela Griffin - Astrid
Jade Anouka - Tommi 
How many seasons?
Grade