Liv and I both loved watching Sabrina the Teenage Witch when we were younger. So we were over the moon when Comic Con Liverpool announces Melissa Joan Hart as a guest! I didn't know Liv had watched the series too, but after the announcement, I found out quickly! Oh yeah, of course I watched Sabrina when I was younger! Who of our age did not? I also used to watch "Clarissa Explains It All" before that and later on I also watched "Melissa & Joey". But "Sabrina" was my favorite. Things got even better when the aunts from the show were also announced: Zelda (Beth Broderick) and Hilda (Caroline Rhea). Liv ordered the DVD box of Sabrina the Teenage Witch and we were so ready for Liverpool! Liv wrote all about these announced guests on our website. I did! And I also watched "No Good Nick" on Netflix, which also stars Melissa Joan Hart. I was so prepared and I couldn't wait!
Later on, Caroline Rhea had to cancel, unfortunately. But she was quickly replaced by Jenna Leigh Green who played Sabrina's arch enemy Libby in the several seasons of the series. Again we were excited! So much fun. The announcement brought back all of the memories of the series, which was great! As soon as the DVD box arrived I started watching the show again. I was afraid that maybe I would not like it anymore (sometimes it's better to keep your memories of the show as it was), but I loved it...again!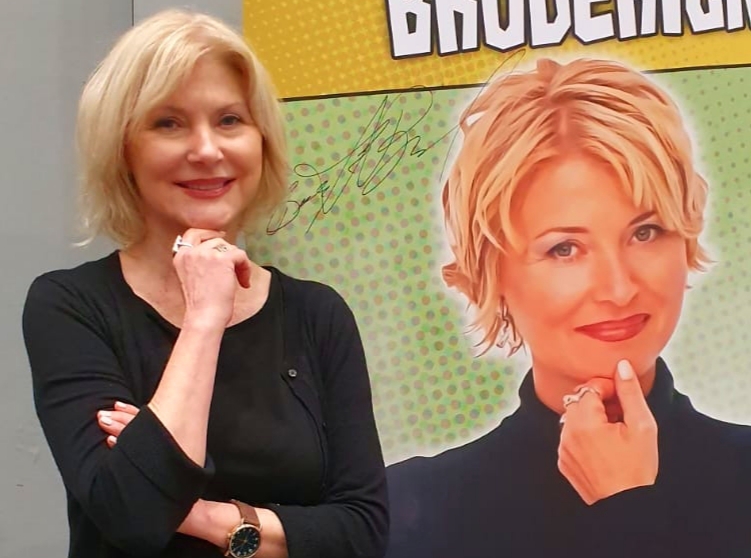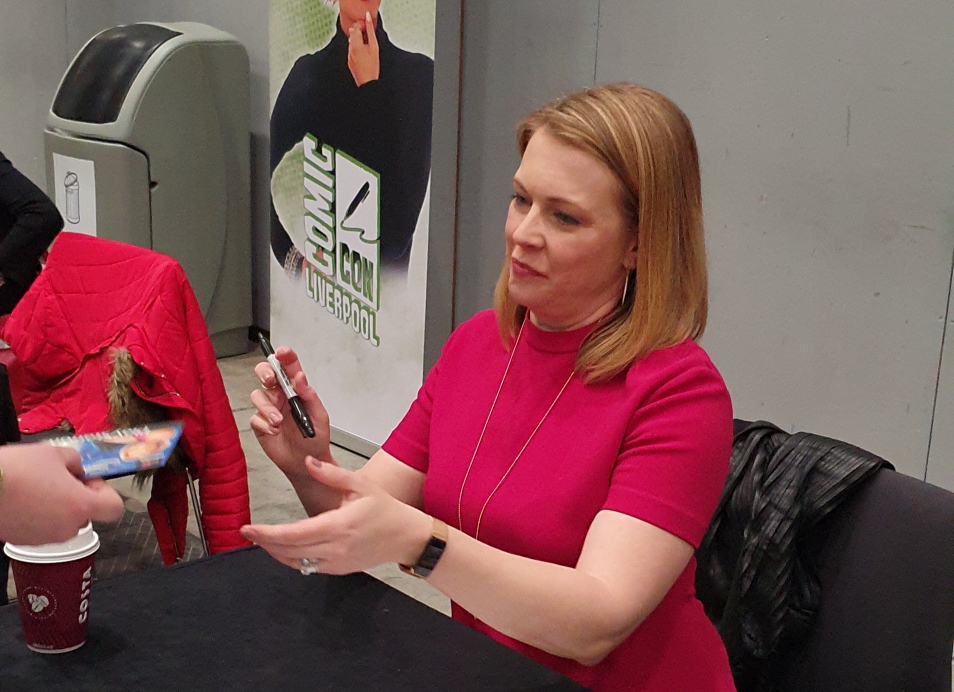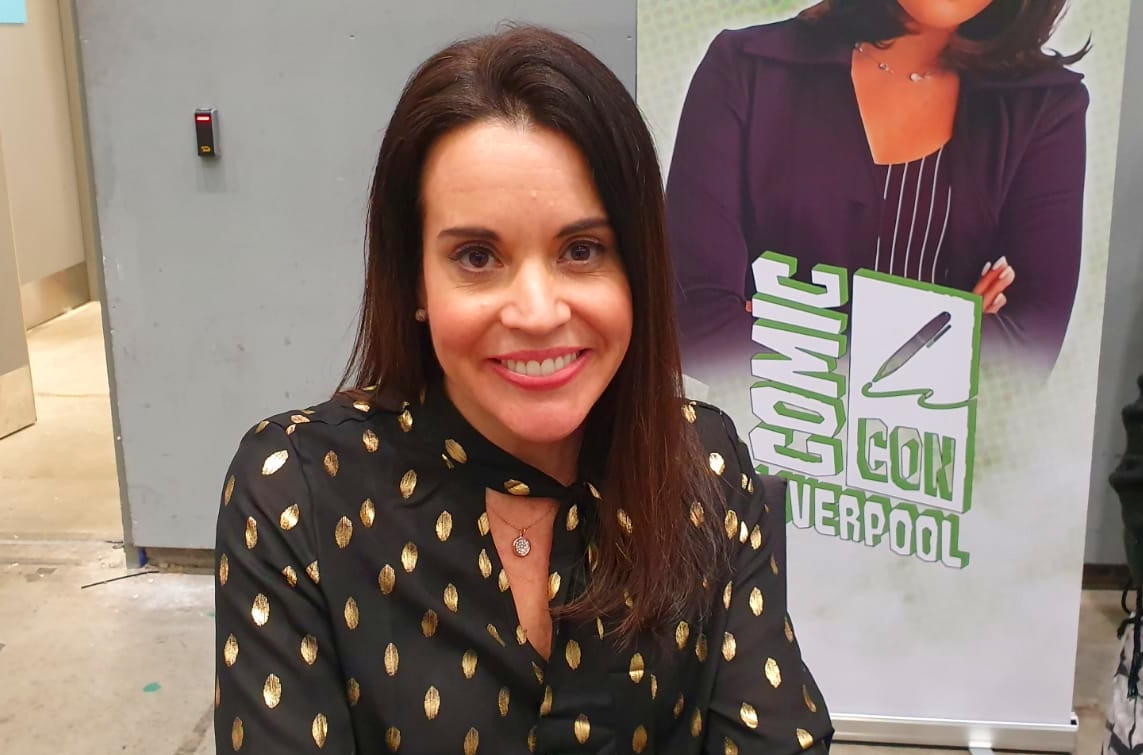 Sabrina the Teenage Witch
Let us tell you a little bit more about the series, in case you have never seen it. "Sabrina the Teenage Witch" is an American sitcom that ran between 1996 and 2003. The series follows Sabrina Spellman (Melissa Joan Hart), who lives with her two aunts Zelda (Beth Broderick) and Hilda (Caroline Rhea). They also have a talking cat, named Salem (voice of Nick Bakay). Yes, they really have a talking cat! You read that correctly. The moment that Sabrina turns 16 years, she learns she is the daughter of a witch and a mortal woman. Her aunts tell her that this makes her a witch too.  At first, she doesn't believe them, but when she talks to her father via a magical book everything changes. She finds out that her aunts are actually 500 years old and that Salem is actually a witch that tried to take over the world and then turned into a cat. Sabrina now has to learn how to balance her powers and often her spells go wrong. Fortunately, she has her aunts to guide her. 
The day before...
The day before Comic Con Liverpool (and the days before that) we were hyped up already (just a little ;) ). Excited is an understatement! We were talking a lot about meeting Melissa and it turned out that Tristan had bought a PS1 game at the game fair in Sheffield of Sabrina the Teenage Witch. Liv and Tristan were talking about it and so the idea rose to get it signed by Melissa. Now was the chance! Liv and I were already we wanted to do "something" with Melissa. We had already bought a photo op together.  Getting an autograph too would be the icing on the cake, we would get to see a bit more Melissa! The weekend before Comic Con Liverpool, Tristan and Sigmund went to the Video Game Market in Doncaster. When we were back in the hotel that evening, Tristan showed me some of the games he bought and he showed me a PS1 game of "Sabrina The Teenage Witch". I thought that was awesome and mentioned that we should let Melissa sign it. After that we didn't talk about it anymore, because Tristan and Sigmund would only be at Comic Con Liverpool on Friday and Melissa would be there on Saturday and Sunday. But during our diner on Friday the game came up again and we decided that I would go to have the game signed....so yes...another chance to meet Melissa.
The day before the second day of Comic Con (so basically, Friday, the first day of Comic Con), we were having drinks in Liverpool. Well Carola that is a very complicated way to say Friday! This was after our diner, so we were well fed and...as you know us, we were super excited about the first day at Comic Con (we finally met Ryan Hurst!!!!!) and we were excited that the other guests had arrived now too in Liverpool. We were following their Insta accounts like hawks, hoping that we would bump into some of them. Casually sometimes just calling 'Meliiiiiiiisaaaaa' or 'Ryaaaaaaaan' in the cafe, hoping they would pop up hahahahaha. True story, but we are not scary at all...lol.
Time for a photo op!
On Saturday, we couldn't wait to go to Comic Con again! Today, we would meet Melissa!!! Yeahhhh. Our Saturday started with the panel of Ryan Hurst, but right after that, we were going for the photo op with Melissa. And we were so EXCITED! The queue was average. A bit long, but still doable. Some people were even already (trying to) queue for David Harbour (his photo op was after Melissa's and we 'had' to be in that queue too, because we also had a photo op with David). But first: Melissa. Queuing became a lot more bearable when David joined us. We had a great chat. (we actually met for the first time while queuing for Melissa, we talk a lot on Instagram but this was the first time we met for real). We had a lot of fun and time flew by. Before we knew it we were up for our photo op. Nerves kicking in!! But there really wasn't a need, Melissa was great! She was so kind and it was great to see her! Check out our photo op.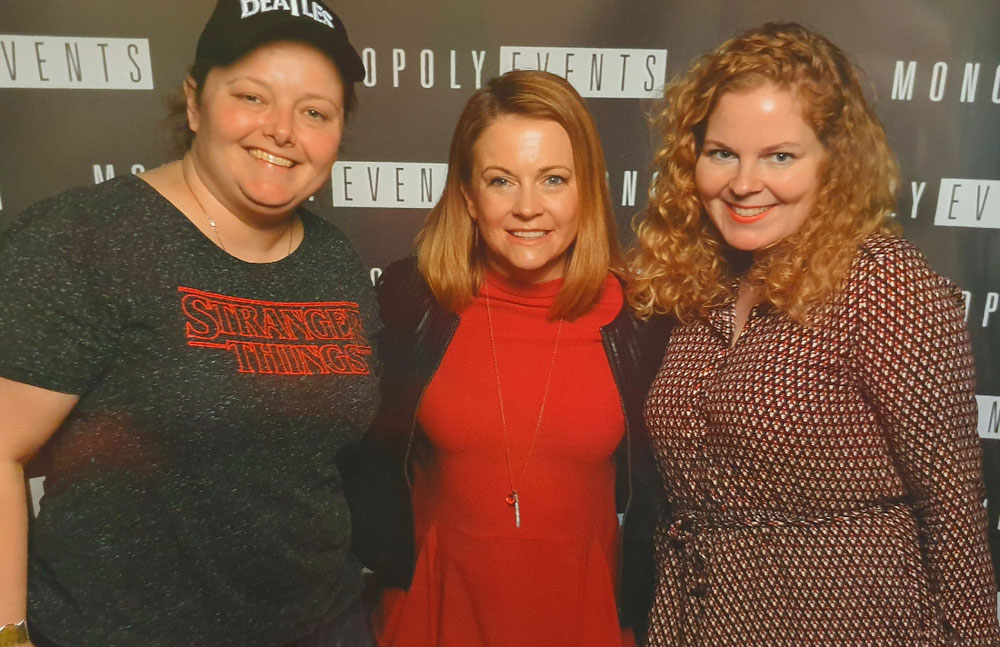 Getting the autograph
After David Harbour's panel, we decided to get something to eat & drink (taking care of ourselves) and we talked about our schedule. Where to start?? There was so much to do. We decided to start with a selfie from Lori Petty, but she had her photo op at that moment so we went to queue for Melissa. We needed to get this game signed! The queue seemed quite short. So we were optimistic and got in line. Until we got tapped on the shoulder.... This was NOT the end of the queue. It was just an open space because people had to be able to pass. So a bit behind that, there was quite a queue again! We stayed optimistic and got in line again anyway! We got this! Of course but we had queued a lot already, you know when Carola said that we 'had' to get in the David Harbour queue too? Well, by the time we collected our picture with Melissa we walked to the entrance of the queuing area. That was a little bit too optimistic...let's just say that the end of the queue was nowhere near the entrance of the queuing area, but more about that in our (upcoming) article about  meeting David Harbour. Needless to say that the moment we saw that Melissa's queue was so long it had to be split in two, was not the best moment of the day...
David joined us again for a chat. That was awesome and made queuing fun! We were in line for quite a while when, OH NOOOO, they were closing the queue. Melissa would soon have her photo op (and panel) and it was unsure if we would be able to get our autograph before that. And it could even be possible she wouldn't return before her panel, but after (the photo op and panel were close to each other in the schedule). That would be even after our photo op with David (Which we had to take in the afternoon because in the morning it was too busy). We decided to ignore all the bad scenarios and just stay in the queue. We. Got. This. Well, almost. When we were third in line (THIRD!!!!), Melissa HAD to go for her photo op. NOOOOOOOOOO. What now?? We had so much to do. 
Luckily one of the volunteers gave us a piece of evidence that we were in the queue so we could leave shortly for drinks & the toilet. We decided to make the most of it and get our selfie with Lori (this was great!!!). Later on, we returned, hoping that Melissa would return before her panel. We were watching everything, everyone like hawks. Everytime a door opened behind the signing tables, we had a moment of happiness and then it turned out to be someone else. The tension was high and time was ticking away, we just wanted to see Melissa! And finally, we were lucky! Melissa showed up and she was going to sign again before her panel. OH YEAH. 
It was our turn quickly and Liv got the game signed. It was definitely worth the time to see Melissa again and have a little chat. She told us she never had the time to play the game herself because, at that time, she was too busy with everything around the series. Yes, it was definitely worth the wait! Melissa also mentioned that she totally forgot about that game and that she was having a  great time in Liverpool.
We are so happy we met Melissa! Unfortunately, we missed her panel (we were queuing for David Harbour at that time), but we had a great experience! And now? Now I'm going to try out Chilling Adventures of Sabrina on Netflix. In this we see Kiernan Shipka, in the role of Sabrina ... I feel a series talk coming up very soon!