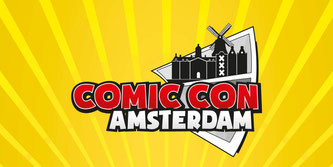 Next weekend it is time for the third edition of Comic Con Amsterdam. In the weekend of September 1st and 2nd, fans of movies, television shows, comics, manga and cosplay can indulge themselves in a true Walhalla of geekness. We visited the first edition back in 2016 and we had a great time. We already wrote a general article for the 2018 edition and earlier this week we discussed the first part of the entertainment guest list. Usually after a part one, part two follows and it does! Today we are talking about the second part of the guest list for Comic Con Amsterdam. Tickets are still available!
Star Wars guests
"Star Wars" remains to be one of the most popular franchises in history and of course Comic Con Amsterdam invited some guest related to it. Unfortunately, Jeremy Bulloch (who played Boba Fett in the original trilogy) had to cancel, but there are some pretty cool other "Star Wars" guest attending Comic Con Amsterdam.
Jimmy Vee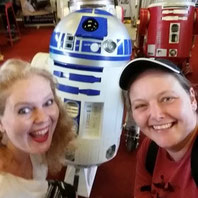 In 2016, Comic Con Amsterdam announced Kenny Baker as a guest for the first edition. Baker is best known for his portrayal of R2D2 in the "Star Wars" franchise. Carola and I both love R2D2, so we were very excited to meet the man behind this legend. Unfortunately, a few weeks before the convention, the sad news came that Baker had passed away. Kenny will always be remembered as the first and original R2D2, but the show must go on and Kenny left some big shoes to fill. "The Last Jedi" was the first movie with Jimmy Vee as R2D2 and he will return for Episode IX. Jimmy Vee was born on the 3th of February in Scotland (UK). He started his acting career as a stunt double for small actors and he played roles in movies, like "Harry Potter and the Philosopher's Stone".He also played various monsters and aliens in "Doctor Who", among others.
Photo op: €30
Autograph: €30
Beau Gadsdon & Dolly Gadsdon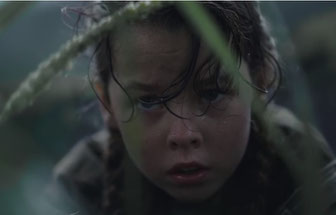 Yes, the Gadsdon sisters are coming to Amsterdam. Beau and her younger sister Dolly, are mostly known for their portrayal of the young Jyn Erso in "Rogue One: A Star Wars Story". Beau was cast to play the 8-year old Jyn and Dolly played the 4-year old Jyn. Beau recently turned 10 and other noteable work is her work on "The Crown" as the young Margaret.
The Gadson-sisters will only be attending on Saturday!

Photo op duo: €25

Autograph (individual): €15
Alan Austen & John Mogridge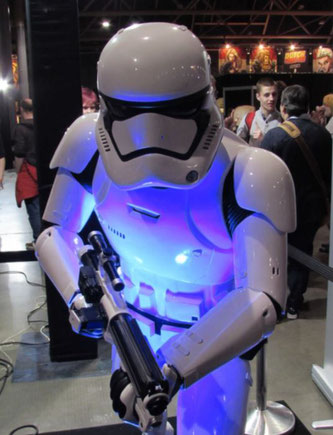 They both played Stormtroopers in the original "Star Wars" Trilogy and they both played in "The Empire Strikes Back". Austen's most notable role was the one of the Stormtrooper, that places Han Solo in the carbon freezer. After filming the movie, Austen also played a double for Harrison Ford, for the same movie. In the early 2000's Austen retired from acting, but still attended some Comic Cons. Independent filmmaker Emma Dark, however, persuaded him to take on the role of Adam Harper in her Sci-Fi Short "Salient Minus Ten".
Mogridge played several roles in the original Trilogy. as Stormtrooper, Hoth Rebel, Imperial Gunner and Snowtrooper in Episodes V and VI.
Both actors will be attending Saturday only! 
Photo Op: €15
Autograph: €15
Other media guests
To conclude this article we will talk about the two other media guests announced so far.  I'm not sure if the guest list has officially closed, so it could be that Comic Con Amsterdam surprises us with another guest in the upcoming week.
Martin Klebba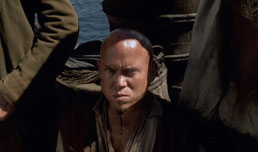 AAAAARRRR! The Pirates are taking over Amsterdam...well ok...one pirate is taking over... the RAI in Amsterdam. And although he's a lot smaller than the other pirates, his deeds are just as big. Martin Klebba is coming to Amsterdam!  As I already mentioned, Martin is mostly known for his role as Marty in the "Pirates of the Caribbean"-franchise.  Besides his role in the "Pirates"-movies, Martin has got a lot of other credits to his name, like: "Planet of the Apes", "Men in Black II", "Charmed", "The Cape", "CSI: NY", "Scrubs" and a lot more... Martin was born on June 23, 1969 in Troy, Michigan (US). Fun Fact: Martin is one of the fastest little persons in the world. He runs the 100m in 13,84s.
Photo op: €25
Autograph: €25
Aimee Garcia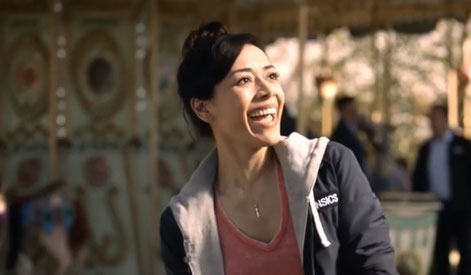 On to the last, but certainly not the least. She is mainly known for her roles on popular TV shows, like: "Lucifer" (as Ella Lopez), "Dexter" (as Jamie Batista) and "Rush Hour" (as Didi Diaz). I am of course talking about the wonderful Aimee Garcia. She made her professional debut on a stage adaptation of "Cinderella" at age 7 and at age 12 she was dancing 20 shows a month in "The Nutcracker" (as Clara). Entertaining seems to be in her blood and she is on her way to become the new queen of TV...
Photo Op:  €35
Autograph: €30
Well that's it for this one. We would like to remind you again, that tickets for Comic Con Amsterdam are still available. Check out their website for more information.