Oh yeah! It is time for another "Conmose talks classics". Today we are going to talk about "Ghostbusters"! When "Ghostbusters" premiered in 1984, it was a huge succes and it was the start of the "Ghostbusters" franchise. It was followed by a sequel in 1989. The franchise also includes two animated series ("The Real Ghostbusters" and "Extreme Ghostbusters") and several videogames. In 2016, more than 30 years after the first movie, the "Ghostbusters" franchise made its return in cinema's with an all-female cast for Kevin Feig's "Ghostbusters". Now, we can't wait for the new Ghostbusters movie coming up: "Ghostbusters: Afterlife". 
Ghostbusters: an introduction
In case you haven't seen the "Ghostbusters" movies yet, or need to refresh your mind: let us tell you a bit about the story of "Ghostbusters". Bill Murray, Dan Aykroyd and Harold Ramis play three professors in parapsychology. They get fired from their jobs at the University and decide to start up a business of their own: removing ghosts as a service. 
They all develop their own high tech equipement, which enables them to catch ghosts and start their new company. It's not a huge success, until they get their first request for help! The apartment they go to turns out to be haunted, so here's a true job for the Ghostbusters! Paranormal activity in New York keeps increasing and they can even hire someone to join their team (Ernie Hudson)! So, when you have a ghost problem... Who you gonna call? GHOSTBUSTERS!!
Meeting a Ghostbuster
Looking at our love for "Ghostbusters", you might imagine how excited we were (excited is an understatement) when we found out that one of the Ghostbusters was announced for FACTS Convention. It was no one less than Ernie Hudson (who plays Winston Zeddemore! WHOOP WHOOP! 
Luckily Ernie Hudson did a panel at FACTS and of course we went to see it! It was very amusing. He told a lot about "Ghostbusters", the film industry and his roles. It was great to hear him talk about all these things. In the video below Ernie talks about other roles in his career... 
Of course we took a lot of pictures during the panel and a few of them are below: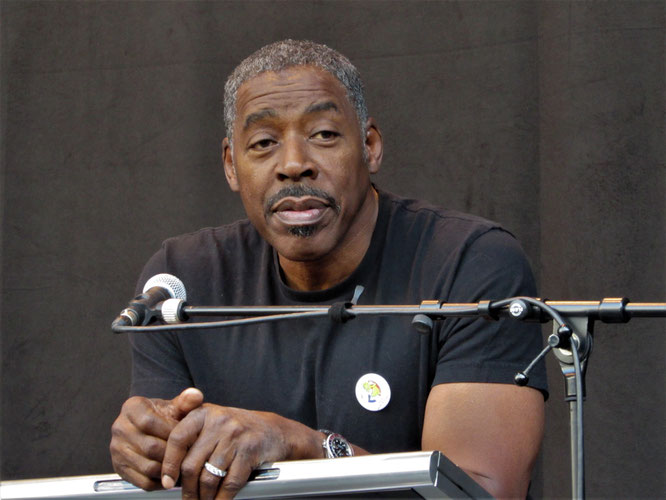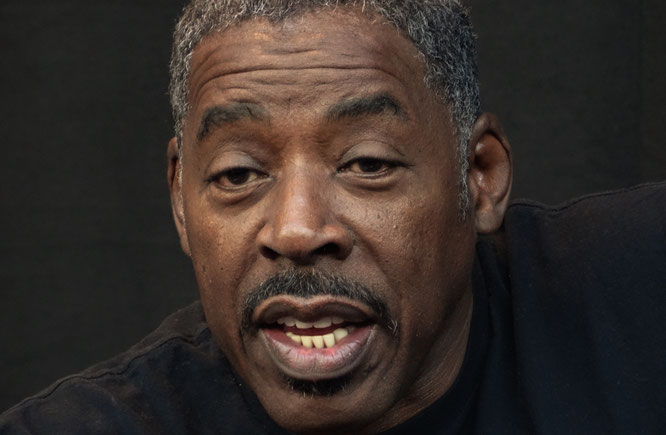 But we didn't just want to see Ernie at the panel. We really wanted to meet him too, so we decided to buy a photo op...At the photo op, Ernie was really nice and gave us a big hug. Getting the photo didn't go flawless though.. Carola kept blinking and we had to go back 3 times! The first time, it was kind of fun and we were joking. We get to see him again now haha. Good thing Carola blinked. However, when Carola blinked AGAIN and AGAIN, we started to feel embarassed to go back every time. Ernie wasn't bothered though. He was very relaxed and even joked the last time: maybe all of us should just close our eyes. That helped and Carola kept her eyes wide open. Mission accomplished!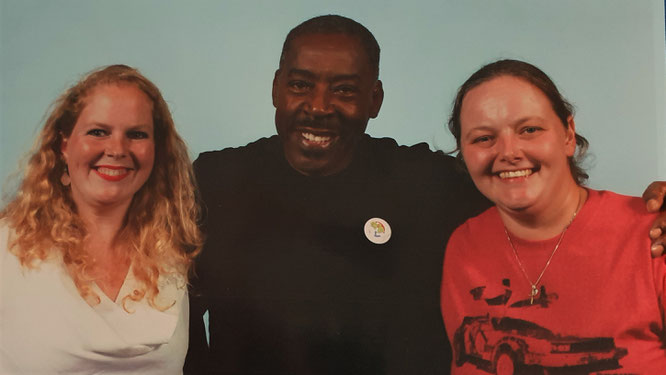 Ernie was so relaxed and kind, we decided to get an autograph too. So again, we were headed towards Ernie. Also this was really great! He was very kind and we talked a bit about "Ghostbusters" and Oz (One of our favorite series. Ernie stars in it as well). We had a great experience meeting Ernie Hudson. Definitely something awesome to look back on! 
The ECTO-1
We love Ghostbusters and we love the ECTO-1 (you know: the Ghostbusters car!). Luckily, we have seen this awesome car a few times already at comic cons. But no matter how often we see it: we keep enjoying it. Just love seeing the ECTO-1!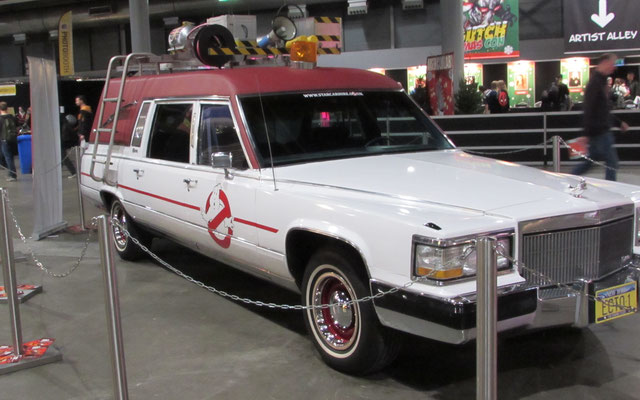 Other props at comic cons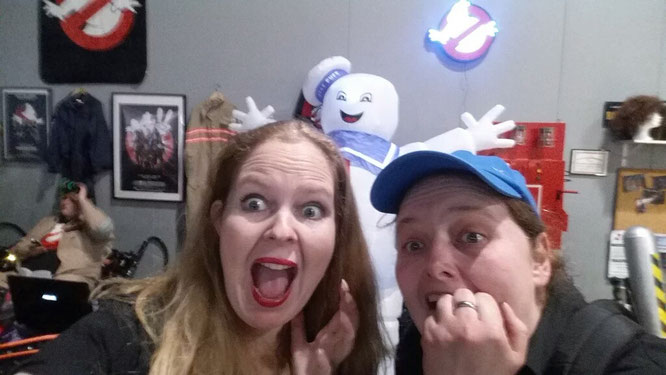 Ghostbusters Dutch Division
One day when we were walking around at Dutch X-Mas Con, we saw the stand of the Ghostbusters Dutch Division. It wasn't the first time that we saw them at a convention. We are huge "Ghostbusters" fans, so this group definitely caught our attention before.  This time we decided to have a talk and ask them for an interview. They instantly agreed! And we are happy we published this interview on our website and can include this now in our Ghostbusters overview. Curious? Check out the interview. It will give you a lot of insights in the activities of the Ghostbusters Dutch Division. We love it!
Ghostbusters merchandise
Oh Yeah! We have some awesome merchandise of Ghostbusters. Let's talk! 
Carola
Monopoly
Because I love Ghostbusters so much, I was really enthusiastic to see there was a Ghostbusters Monopoly. I bought it and I love playing it from time to time. I have always enjoyed a good Monopoly game. Playing it completely in Ghostbusters style though, is extra fun! The Monopoly contains the Ghosbusters tune (Which I love to play while doing the game!). I like how, instead of houses and hotels, there's now ghost traps. The game has a lot of Ghostbuster specific aspects and that's what I love about it! Whenever I feel like being a bit like a Ghostbuster, I grab this Monopoly game!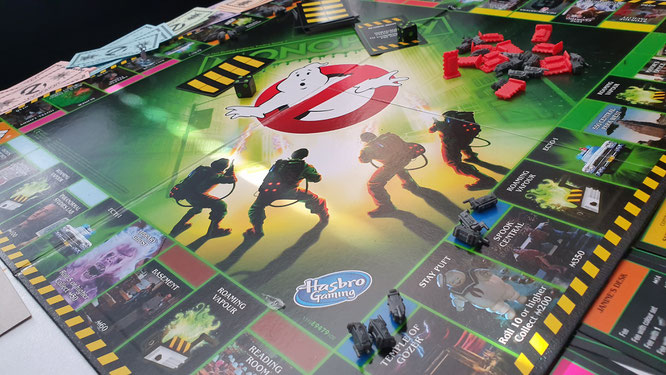 Clothing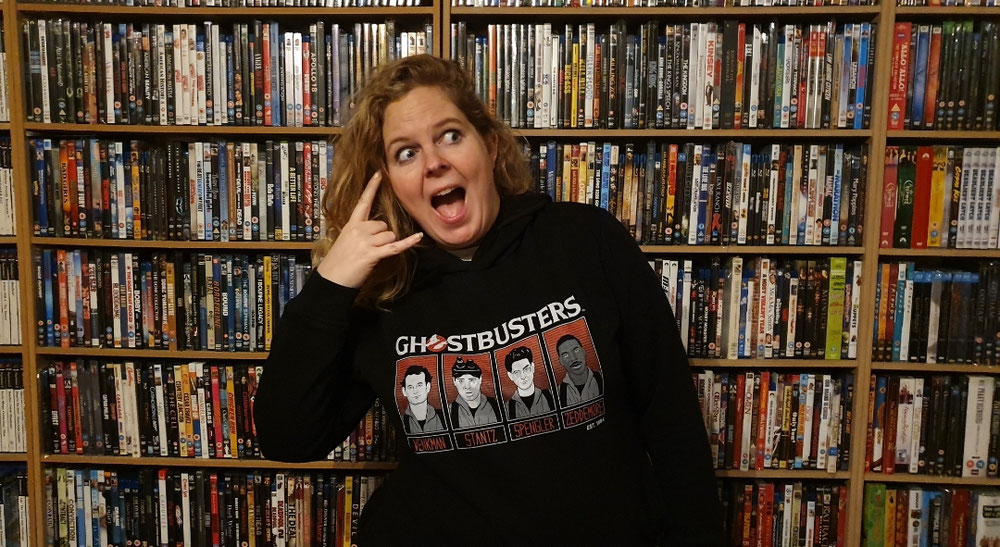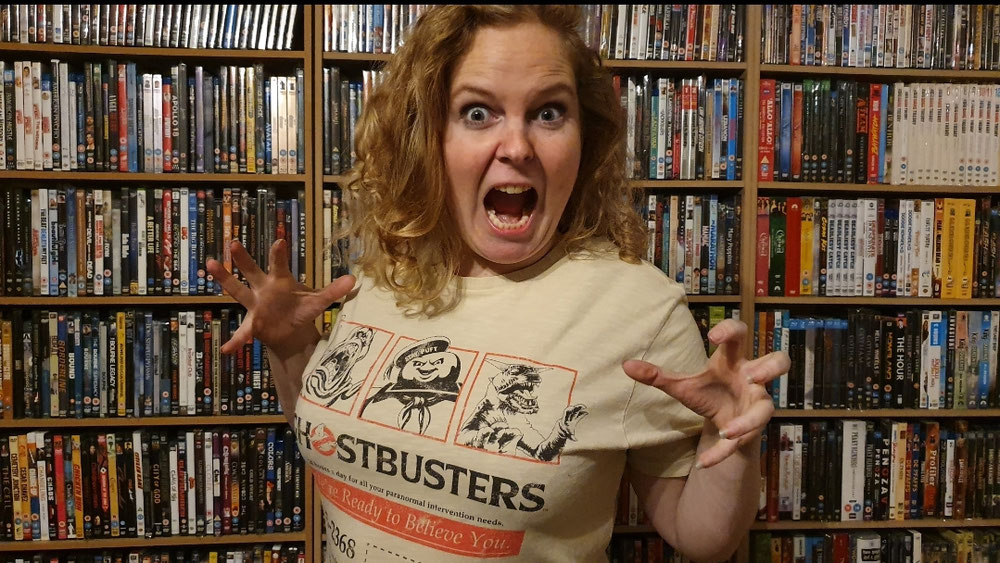 Liv
I don't know if we mentioned it enough, but we love "Ghostbusters"! I mean...what's not to love? The story, the characters, the actors, the music...it's all awesome! What is also awesome is the merchandise, so let's have a look at some of the merchandise I'v got from this great franchise!
Clothing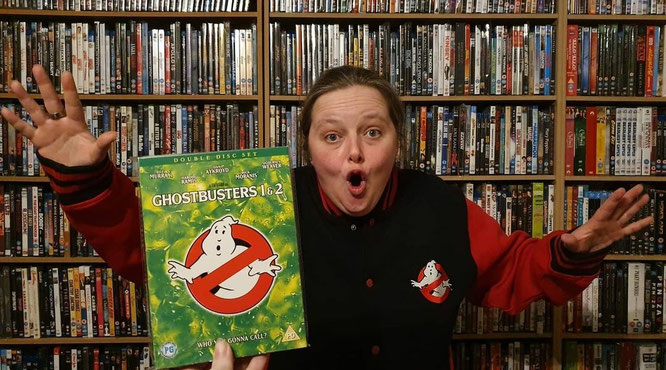 Figures and figurines
What do you think of this amazing Hasbro Winston Zeddemore figure from the Hasbro Ghostbusters Plasma Series? I really want to collect them all, but for now I only have this one!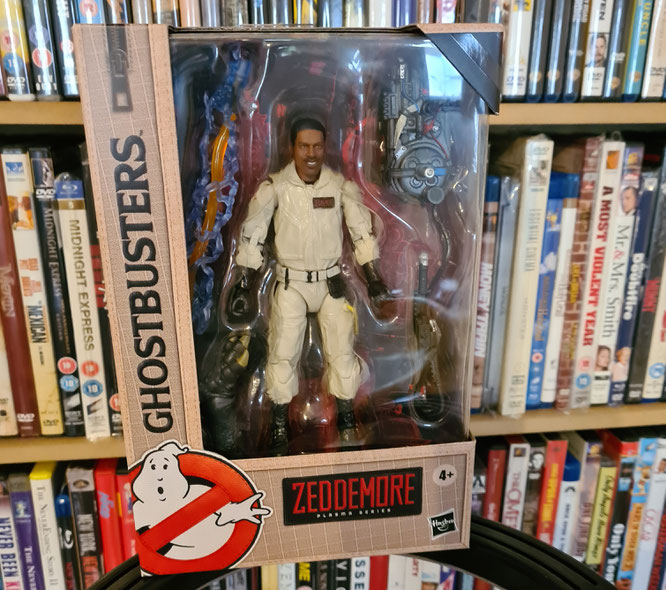 What to think of this vinyl Titans Wootbox exclusive Ecto-1 figure?
DVD/Bluray/Steelbook
I bought this double DVD discs set of "Ghostbusters" during one of our trips to London. It contains both original movies (1984 and 1989)  and a lot of cool extras!
I love these Project Pop Art Steelbook Editions of the original movies and I bought them in Ghent in 2017, when we were there for Comic Con Ghent 2017.
And of course this awesome steelbook edition of the 2016 version of the movie, which does not get a lot of good reviews. I don't get that, because I really liked it, especially Chris Hemsworth as the receptionist Kevin.
That's it for now, but I am sure more will follow. We can't wait for the new "Ghostbusters" movie...Can you?