Liv and I went to Dutch Comic Con! We went for two days (Saturday and Sunday), so we decided to stay in Utrecht for the night and book a hotel. During the last edition of Dutch Comic Con in March, Liv and I also stayed in the Carlton President in Utrecht for a night. We had enjoyed that and we decided to book the same hotel again! When Dutch Comic Con was done on Saturday, we took a bus to the hotel. It's not that far from the Jaarbeurshallen, where Dutch Comic Con is held. It took us about 10 to 15 minutes by bus. 
Our room at the Carlton President Utrecht
We knew our way to the hotel already so that was easy. We didn't plan on staying long: we would have dinner in the city of Utrecht. Luckily there was no queue and checking in was a piece of cake. In no time we were in our room. A nice and spacious room as you can see in the picture. The bathroom was very nice, also quite spacious. And there was a balcony as well. We were happy!
Having dinner
We put our stuff away and we were ready to go! While looking around in the room, we did notice a menu for the hotel restaurant and had a quick look at it. That looked good! At that point, we didn't need much to convince us to stay in the hotel. We decided to not go to Utrecht and just stay at the Carlton President. The menu card looked great and we had tons of work to do (making vlogs, TikToks, Instagram posts... yeah all work for you). We went downstairs again, got a perfect table at the window and we ordered some food. First up, we had a plate with all kinds of starters. We loved it! So much to try out. And it was all delicious. After that, we had a great steak and we ended the dinner with some coffee/ cappuccino. 
During dinner we had loads of fun discussing our day at comic con, looking at the pictures and discussing what we would do on Sunday. We're always courageous at these moments: the world is ours. We can do anything. A-ny-thing! Yes, we were psyched. Why wouldn't we be? Comic con day + good food + Conmose talk = Excited is an understatement (and big plans!).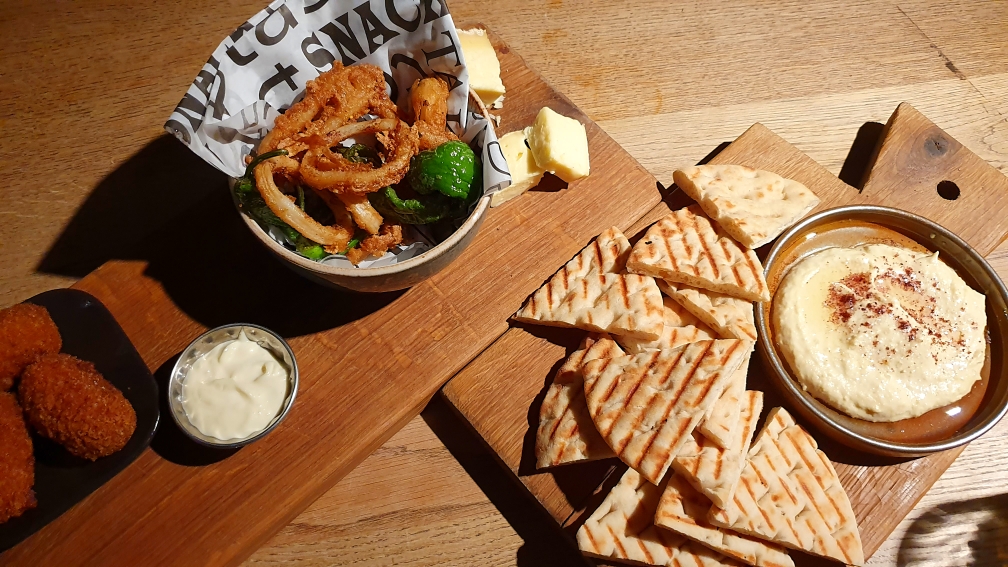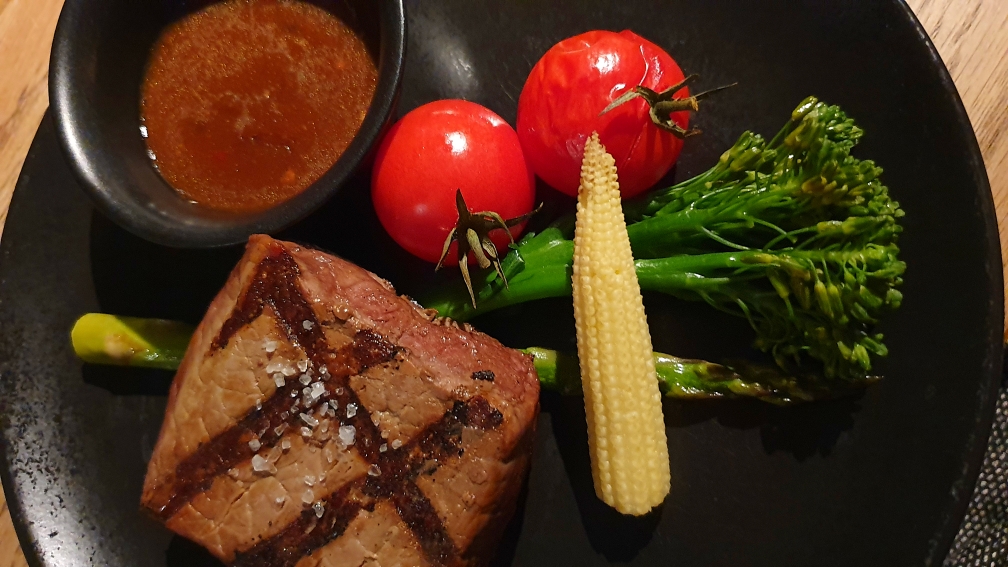 Look at these pictures! This looks delicious right? I so want to go back right now! Please, let me have that starters plate again! 
And drinks of course....
After this wonderful dinner, we quickly went to our room to get our notebooks and get started with our work! We went back downstairs for some drinks and of course to work on some vlogs, videos and articles. We had a nice spot, some wine & beer and we had a great time. If curious to see which videos we made check out our Dutch Comic Con vlog (coming soon) and the videos we made for TikTok (find us there as "Conmose" as well). 
We sat there all evening until we were tired and knew we needed to get some sleep before the second day of comic con. We were super excited like we always are. And we had been making videos and thinking of Conmose ideas all evening. We had so much fun! It was nice to sit in the hotel and have a drink. There was a great atmosphere. Around 11.30 we decided to go upstairs so we could do an Instagram Live before sleeping. On our way, we found a nice couch upstairs and decided to film a bit for our Dutch Comic Con vlog there (quietly of course, because we wouldn't want to disturb anyone). We had a lot of fun. Just look at the pictures below. An yes, this is what we're like late in the evening. (but  if you saw our Insta Live that evening, you'll probably know). 
Breakfast!
After doing an Instagram live, we decided to go to sleep. We had to fuel up on energy for day 2 of Dutch Comic Con! We slept well and got up quite early, time for breakfast! We had breakfast in the hotel and it was delicious. We had eggs, bread, coffee, juice. There were a lot of choices, great places to sit and it all tasted great.  The breakfast contained all the right ingredients for a day at comic con! We were ready to go. We checked out (this also went super fast) and we were on our way to Dutch Comic Con 2019! The staff is very friendly and everything went smooth. If you need a great hotel for Dutch Comic Con or another event near Utrecht, just book this hotel! Carlton President, maybe we will see you again next year!