Here's another overview of movies we watched! This time it's movies we watched in December! 
Carola
Harry Potter and the sorcerer's stone (and 3 more Harry Potter movies)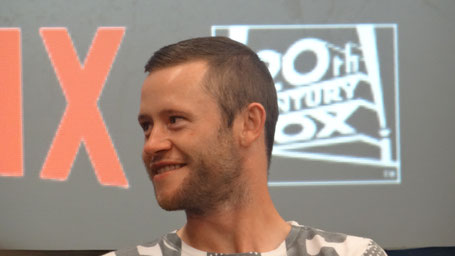 Yeah, I'm just as shocked as you are! Even though the movie itself might not need an introduction. Me watching this movie does. I get the confusion. People who LOVE Harry Potter will be in shock that I haven't watched any of it. (Until now of course). People who are not into Harry Potter might wonder I'm suddenly watching this. 
Well, let me explain. You'll understand soon. At conventions, I've already  met a few people who play a role in (one of) the Harry Potter movies. For example Stanislav Janevski (Viktor Kruml), Natalia Tena (Nymphadora Tops) and Devon Murray ( Simon Filister). I was completely confused during the panel of Natalia en Devon. Really.. Do you have any idea how many words and characters there are related to Harry Potter that absolutely make NO sense if you don't know anything about it? A LOT. 
I decided enoug is enough when we decided to attend Dutch Christmas Con. Again, there would be a Harry Potter actor (Jason Isaacs who plays Lucius Malfidus). So I have started to watch the Harry Potter movies now.. Hopefully I'll understand the Harry Potter Q&A's a bit better from now on! 
Fucking Åmål
Fucking Åmål was a movie that's been in our collection forever already. I've heard so much about it. And  I've always wanted to watch it, but somehow we never chose this movie to watch. But at the beginning of December we did! If this title doesn't ring a bell for you, I can tell you it's been released with other titles as well. The English title is Show Me Love. The German title is Rau Aus Åmål and in Spanish it's Descubriendo El Amor.
The duration of the movie is 1 hour and 29 minutes. It's a Swedish comedy/ drama/ romance. The movie is about 2 teenage girls: Elin and Agnes. Elin is popular but thinks her life is dull. Agness is lonely and depressed. Agnes finds herself in love with Erin. She just doesn't know how to express it.. Lead roles are for Rebecka Lijeberg (Agnes) and  Alexandra Dahlström (Elin).
Santa's Slay
Santa's Slay (2005) is a horror movie about Santa Claus who's actually a demon. 1000 Years ago he played a game of curling with an angel and lost. Because of his loss, he had to deliver the Christmas presents for 1000 years. Now these years are (almost) over and he's free to kill again. And that is exactly what happens. Santa goes on a killing spree while a family that discovers the story tries to escape... 
I thought this movie was okay. It isn't one of the best horror movies I've seen. But definitely not as bad as I feared it would be. It's a nice watch if you want to watch a Christmas horror movie. 
The Gremlins
Here's a movie most of you might already know. I hadn't seen it until this month. I knew I really had to watch this movie! I've only seen part one till so far. The story goes like this: Billy gets a new pet. But: There are some specific conditions. Don't let it get wet, Don't expose it to bright light and don't let it eat after midnight. Then, Billy accidentally breaks these rules and the consequences are terrible!   
Have you all seen this movie? What did you think of it? I really liked it. It thought it would be childish but I thought it was a well made movie. I'll definitely watch the other Gremlin movies as well! 
Holidays
I watched Holidays (2016) on Netflix. This movie is not just about Christmas. It contains a number of short stories. which are all related to one holiday. There are stories about Valentines Day, St. Patrick's Day, Easter, Mothers day, Fathers day, Halloween, Christmas and New Year's Eve.  Prepare for some really tough stories! Really! I won't describe all of the stories. But they are all horror stories. I've never seen such a disgusting Easter bunny I can promise you that.. I thought it was fun to watch. But careful, you're idea of a specific holiday could be ruined forever. 
Black Christmas
I've watched Black Christmas this week for the first time! It takes 98 minutes. Christmas is coming! A 13 year old girl is found dead (killed). A group of sorority girls are on their Christmas break. But then a stranger is stalking them. And murdering people.. 
Silent Night, Bloody Night
This a 1972 horror movie. A man inherits a mansion. It's a former mental home. He decides to sell the house. But then a serial killer escapes from an institution. He makes frightening phone calls to the people near the mansion and kills them.. The movie takes 1 hour and 21 minutes and stars Patrick O'Neal and Mary Woronov.
Star Wars: Rogue One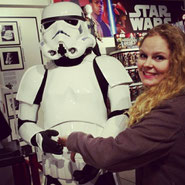 After Dutch X-Mas Con we decided we still had some energy! So we went to see the new Star Wars movie. We all wanted to see the new movie. We wrote a review about it, so you check that one out! Rogue One" is the first so-called stand-alone movie in the Star Wars Anthology. Although it's set between "Episode III: Revenge of the Sith" and "Episode IV: A new Hope", it's the first Star Wars Movie that doesn't focus on the classic George Lucas story of Han, Leia and Luke (to keep it simple). Where "Episode VII: The Force Awakens" really is a sequel to "Episode VI: Return of the Jedi", "Rogue One" is not part of this story, although technically it is (are you still following me). We can see "Rogue One" as a spin-off of the "Old" story.
Misery
My favorite movie EVER!! Definitely a recommendation. I'm working on a review about this movie, so I'm keeping it short here. It's based on the book of Stephen King with the same name. the movie stars Kathy Bates and James Caan. It's about a well known novelist who gets in a car accident. He was up at the home of his number one fan. She says the roads are closed and the phone lines are dead. But no worries, she's here to help! 
The Way
The Way is a movie I got for Christmas this year. I was very happy with it and decided to watch it right away. It's a movie about a father and son. They are very different. Daniel (the son) is going to walk the Camigo de Santiago. His father, Tom, doesn't understand. He's an oculist living for his work. Then, Daniel dies after just one day of walking. Tom travels there to get his body. But there, he decides to stay and do the walk himself. He wants to see it with his own eyes. But he's not prepared, mourning and untrained. How will his journey go? 
I really loved this movie! It's so beautiful. It's an adventure/ drama movie from 2010. The movie takes 2 hours and 3 minutes. 
Sleepaway camp
This was also a Christmas gift! I was very happy with it and also wanted to watch this movie soon. It's a horror movie from 1983. An excellent time for horror movies. I really like movies from that time. The tagline is: You won't be coming home.. 
This movie is about Angela. Angela is sent to summer camp with her cousin. She's been traumatized before because she has been in an accident. The boat she was in capsized and her father, his boyfriend and her brother died. She survived. This has made Angela a shy and withdrawn girl. She doesn't really want to participate in any of the activities at summer camp.  Other kids at the camp make fun of her. But soon everyone who acts bad gets killed... What's happening? 
Cannibal Apocolypse
This was a DVD I bought for Sig for Christmas. We decided to watch it on Thursday. It will be the last movie we watched together in 2016 :). We don't have time anymore to watch another.  So we're ending 2016 with a horror movie from 1980. The movie took 1 hour and 36 minutes and is about traumatized Vietnam War soldiers. They brought back a virus. When someone gets bitten, it turns them into cannibals! This movie was initially banned on its original U.K. release. It stars John Saxon and Giovanni Lombardo Radice. 
Liv
The Kingdom
 "The Kingdom" is a 2007 action movie, directed by Peter Berg. It stars Jamie Foxx, Jennifer Garner, Jason Bateman and Chris Cooper. But for me the absolute star of the movie is Ashraf Bahrom. The movie is set in Riyadh, Saudi Arabia and the story is loosely based on true events. When a bomb explodes at an American (Oil Company) housing compound, it soon becomes clear that it was a terrorist attack. During the aftermath of this first attack, a second one follows when an ambulance packed with explosives is detonated killing even more people (including some FBI agents). Special Agent Fleury (Jamie Foxx) wants to go to the disaster area to conduct an official investigation. And although the Justice and State Department try to stop him from doing this, he gets permission and puts together a team of experts. When they arrive in Saudi Arabia, they soon find out that it's gonna be a hell of a job to find out what really happened.
I thought this was a pretty impressive movie and I would recommend it to anyone. It kept me on the edge of my seat the whole time. Duration: 110 minutes
Abduction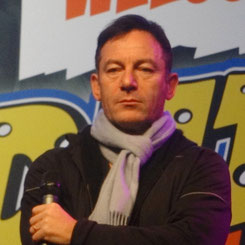 This was on my watch list for Dutch Xmas Con, because Jason Isaacs plays in it. It wasn't the first time I watched the movie, but it didn't really impress me the first time, because I couldn't remember what happened in the movie. Well what happens? The movie centers on Nathan Harper (Taylor Lautner), a teenage boy who accidentally stumbles upon a photo of himself as a child, on a missing persons website. From this moment on he finds out that his whole life is based on a lie. I watched this movie because Jason Isaacs is in it, he plays Nathan's dad Kevin. I liked his role in this movie, but it was small. I didn't really like the movie though; I think Taylor Lautner is a mediocre actor and the movie could have been better with someone else in the role of Harper. But that's not the only thing I did not like, I thought the whole story was pretty mediocre. 
Green Zone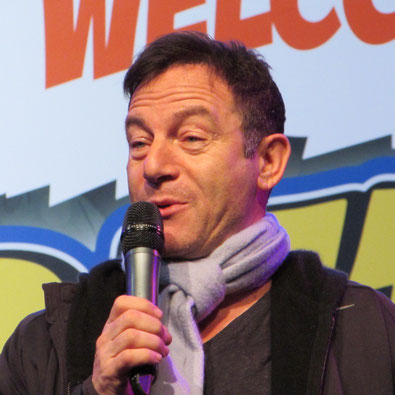 The screenplay of this 2010 war thriller is based on the 2006 non-fictional book "Imperial Life in the Emerald City" by journalist Rajiv Chandrasekaran. This is the third collaboration between director Paul Greengrass and actor Matt Damon (the other two being: "The Bourne Ultimatum" and "The Bourne Supremacy"). Damon plays Chief Warrant Officer Roy Miller. Miller and his team get orders to search locations for Weapons of Mass Destruction in Iraq. But every time they search a location they strike out and find nothing. This leads Miller to believe that the intel they are getting is not to be trusted and he shares his doubts with his superiors. They don't want to hear about this and order him to follow orders. When CIA agent Martin Brown (Brendan Gleeson) approaches him in secret and tells him that he will strike out again on his next location, he realizes something isn't right. With the help of journalist Lawrie Dayne (Amy Ryan) and Brown, Miller discovers that the false information is being given by someone with the codename Magellan. But who is it and why is he giving false information?
This movie was another movie on my Xmas Con watch list. Jason Isaacs plays the role of Major Briggs. Matt Damon is solid (as always) and Brendan Gleeson is very good as Brown. Great movie! Duration: 97 minutes
The Tuxedo
Yet another movie from my Xmas Con watch list. In this 2002 Jackie Chan action comedy, Jason Isaacs plays the role of secret agent Clark Devlin. Jacky Chan plays Jimmy Tong, a good hearted taxi driver, who gets a job offer from millionaire playboy Devlin to be his private chauffeur. When Devlin gets in an accident, he ends up in a coma. Jimmy tries on his tuxedo, while fetching some clothes for Devlin. Apparently it's no ordinary tuxedo, because when Jimmy puts it on it gives him incredible powers. Devlin turns out to be a secret agent and Jimmy has to take his place. He gets teamed up with the inexperienced agent Del Blaine (Jennifer Love Hewitt). Together they have to crack the case Devlin has been working on.
I always like to watch Jackie Chan movies and although this is not one of his best movies (like for example: "Rumble in the Bronx") I did enjoy watching this one. Sometimes it's nice to just watch a movie and not have to think a lot.
Duration: 98 minutes
The Last Legion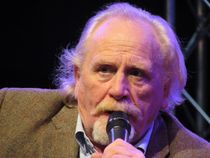 I watched this movie, because James Cosmo is in it. You may know him as Jeor Mormont of the Night's Watch in "Game of Thrones", Father Kellan Ashby in "Sons of Anarchy", Campbell in "Braveheart", Mr Renton in "Trainspotting", Father Christmas in "The Chronicles of Narnia" and Glaucus in "Troy". Since I had already seen him in all of the above. I decided to watch "The Last Legion" from 2007. Well the cast of this movie is a feast of recognition for "Game of Thrones" fans. Besides James we see: Iain Glen (Jorah Mormont), Thomas Sangster (Jojen Reed),  Owen Teale (Ser Alliser Thorne), Nonso Anozie (Xaro Xohan Daxos) and Alexander Siddig (Doran Martell). Add Colin Firth and Ben Kingsley and it adds up to a very interesting cast. The 12 year old Romulus (Thomas Sangester) is crowned as Emperor  of the crumbling Roman Empire. Aurelius (Colin Firth) as a general in Roman Army is the head of the legion that has to protect Romulus. And then there is Ambrosinus,  a druid who has travelled the world in search of Ceasar's sword and tutor of the young Romulus, In the night after the coronation, Rome gets invaded by the Barbarian Goths and most of Aurelius'men get killed trying to protect the young Emperor. Romulus is taken and exiled to a deserted island.  Over there Romulus finds Ceasar's sword. Aurelius and the remainder of his men decide to rescue Romulus and have to get to Britain to seek refuge.
"The Last Legion" is not very well known and the reviews aren't great, but I actually enjoyed watching it. It gave me the same feeling as I got from adventure movies (like Sinbad) I watched when I was younger.
Duration: 102 minutes.
When we Leave (Die Fremde)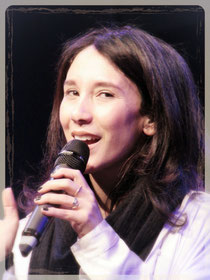 This was one of the best movies I watched this month. It's a German/Turkish movie from 2010.  It stars Sibel Kekili, also known as Shae in "Game of Thrones". She plays Umay, a young German woman of Turkish descent. The movie starts in Istanbul, where we see Umay living with her husband Kemal and their son Cem. Soon it becomes clear, that Kemal is very aggressive against Umay and Cem. Umay decides to leave Kemal and flees back to Germany. She hopes to build up a new and better life for her and Cem in Germany and she turns to her family in Berlin. But when Umay's father finds out what happened, he orders Umay to go back to Istanbul. Umay doesn't want to do this and has to move out and flee again, this time for her own family. 
"Die Fremde" ("When we Leave")  is one of the most impressive movies I watched in 2016. Sibel is magnificent as Umay, but the other actors and actresses in the movie are also very solid. This is an absolute must-see!
Duration: 119 minutes
Rogue One: A Star Wars Story
Simply loved this one! Check out the review Carola, Sigmund and I did about it.
The Grinch
"The Grinch" or "How the Grinch stole Christmas" (2000) is a movie based on Dr Seuss' book with the same title. The story is set inside a snowflake, in the little town of Who-ville. This little town is the home of the Whos and Christmas is the most important time of the year for them. Cindy Lou (Taylor Momsen) is a little girl that seems to have lost the Holiday spirit. And then she encounters The Grinch (Jim Carrey), a furry Christmas hating reclusive living in the hills in the outskirts of Who-ville. He is creating a chaos in the post office's mail room and at first Cindy Lou is scared of him. However, when she gets stuck in the mail sorting machine, the Grinch saves her and flees the post office. Following this Cindy finds out that nobody in Who-ville likes The Grinch and that feeling is mutual. She goes around town trying to find out what happened in the past. It turns out that the Grinch hasn't always hated Christmas. While The Grinch is planning to steal Christmas, Cindy Lou tries to befriend him and make things good again between him and the people of Who.
The story is set in a bizarre fantasy world and at some points that was a bit too much for me. But I really liked the story and I love Jim Carrey as The Grinch. This role is perfect for him and he goes all the way with his fantastic facial expressions and body movements. You either love Jim Carrey or you hate him. I am part of the first group; I think Jim Carrey is an amazing actor and he really stands out in this movie.
Duration: 104 minutes.
It's a Wonderful Life
Yes there it is: my absolute favorite Christmas Movie of all time. I already discussed this one in the article about our favorite Christmas movies. So check out that one for more information.