A nucleair war destroyed civilization. The survivors live on a big spaceship now. At a certain moment, they decide to send 100 juvenile delinquents to earth to check out if it'safe again.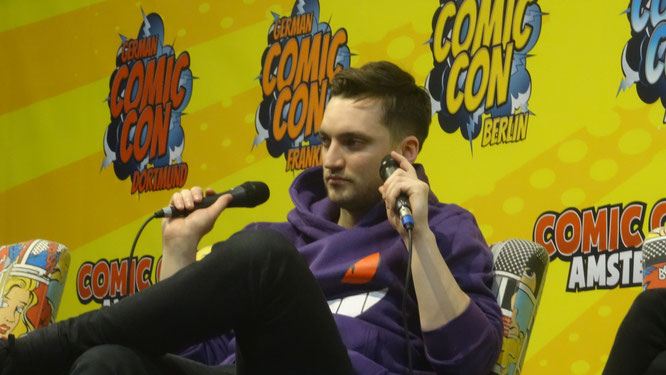 How about the actors?
The leading role is for Eliza Taylor. Before the 100, she played Janae Timmins in the series Neighbors. But there are quite some actors you might have seen before: Isaiah Washington (Remember him as Burke in Grey's Anatomy?), Alycia Debnam-Carey (She currently stars in Fear the Walking Dead) and Henry Ian Cusick (as Desmond Hume in Lost). 
we already met Richard and Jessica Harmon at Comic Con Ahoy 2018. If you want to see their panel, check out the video below. These 2 are hilarious! 
At Dutch Comic Con 2019, we met Marie Avgeropoulos. She plays the role of Octavia Blake in the 100. Watch her panel below.  
Who will like this?
Watch the 100 if you like some action, mixed with sci-fi. And if you don't mind a relatively young cast. I like it because there's a lot going on. They are not afraid of drastic changes and plot twists. And there are some great actors playing in this series!  Season 1 follows 2 groups: The juveniles at earth and the remaining people at the 'Ark'. It starts off heavily: What will the group of 100 need to do to stay alive? Watch it if you like an unpredictable plot and some darkness and drama.
How many seasons?
Currently, season 4 is being aired. The series started in 2014.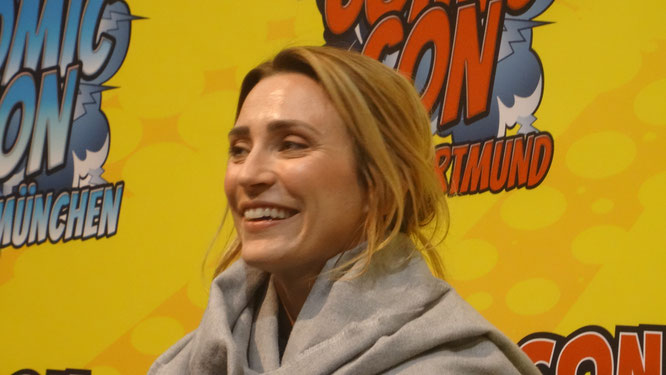 My opinion
I like the story and the cast. The first season already started exciting. What does the group of 100 need to do to stay alive? And how did the people at the Ark experience that? You see the 100 juveniles struggle to survive, but also struggle with their place in the group. Who will be the leader and who will you follow? What are your best options? 
The series has some nice twists, but doesn't go too far. It keeps me interested. I like the character development and the way they are trying to build a new life. Things are not what they seem, and I'm always curious what will happen next. Bob Morley and Eliza Taylor play very well. Besides them, I really like Ricky Whittle as Lincoln, Marie Avgeropoulos as Octavia and Alycia Debnam-Carey as Lexa. 
Rate