Alice is lonely and self-isolated. She has a lot of worries and she tries to keep her demons out, whatever it takes. She's having a hard time. Even at work, they notice. Then one day, her fathers ex wife contacts her. Her father, Wilhelm, is suffering from a terminal illness. His ex wife will not take care of him and the full responsibility lies on Alice.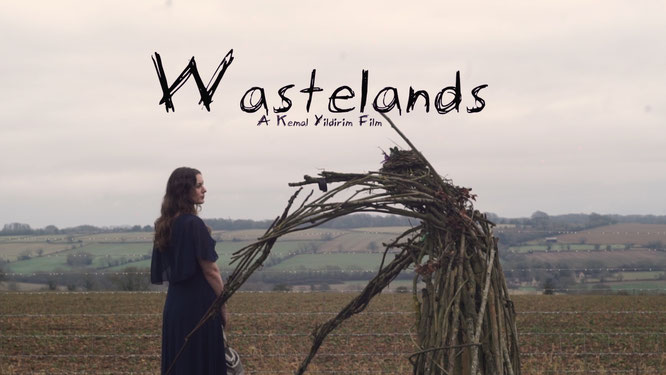 Alice is furious at her fathers' ex-wife. How can she come to her, ask her to take care of her father? This all together makes Alice feel even worse. She needs someone and gets back together with her ex, Tristan. For Alice, just real struggle only begins. memories come back, old feelings. And she needs to figure out who she is and what she wants. 
Wastelands
We are really happy that we were already allowed to see Wastelands! Wastelands is now ready for its Film Festival run (when that's possible again) ahead of its official release to wider audiences.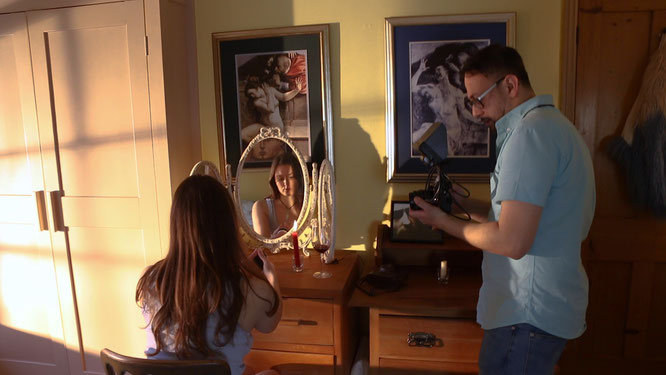 Wastelands has been directed by Kemal Yildirim. He is also the director of Saudade, a movie we reviewed a couple of years ago. Wastelands is loosely based on the short film Saudade. I remember that when Liv and I watched it, we were impressed. Looking back now on that review, it's great to see what Wastelands has become. And it definitely does not disappoint. We know a part of the cast already from Saudade: Kemal Yildirim plays again the role of Tristan and we see Sean Botha as well as Wilhelm.
Casting for Wastelands started early 2018 and it took seven months searching for the right actor to play Alice. Alice is now played by Natasha Linton. Kemal Yildirim about the casting of Alice: "Casting for me is one of the most crucial elements as my films focus more on people than story. We auditioned some great actors but I still wasn't convinced I had found the right person who could commit to both the character fully and also my way of working which is very immersive and intensive for any actor. On our last round of castings in walked in Natasha Linton and straight away she understood the character and in her audition she focused on what for me was the elements of the character I wanted to explore most."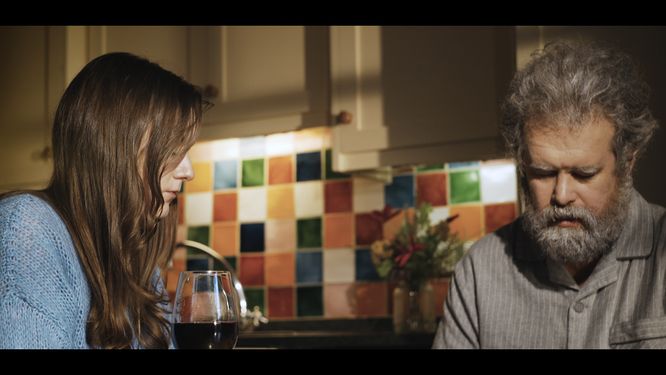 My thoughts
I liked seeing Natasha as Alice. She has a look that can kill and she really shows the emotions and the process that Alice is going through very well. When you watch Wastelands, be prepared for an emotional roller coaster.And that roller coaster comes from experience. Wastelands and the character of Alice has been a story Kemal Yildirim had been waiting to tell for some years: "A very personal story that exposes my own struggles, as
well as struggles I have witnessed from people close to me. Alice represents the lost souls who find it difficult to navigate a world they do not understand. Wastelands for me was a way to explore a fractured mind and broken parental bonds."
It is obvious how much Alice is already struggling, to only get more on her plate. And while coping with everything, she has to find herself and figure out what she wants. Natasha Linton shows us all sides of Alice and she does it very well. Kemal as Tristan and Sean as Wilhelm, add to emotional mix. Knowing that Wilhelm is ill, makes it all more harder to look at. It's a movie about family, relationships, loss, loneliness and identity.  When you get the chance, make sure to watch the movie and find out how Alice will cope with everything that's coming on her path.