It's been a while since we reviewed a short film, so it's about time! This week, we watched the short film VERA. In the movie VERA, Jack visits his sister after traveling. During his traveling he has his girlfriend: Vera. Vera is a young Russian woman. He brings her with him to his sister for dinner. His sister is suspicious though, and wants to find out more about Vera's intentions.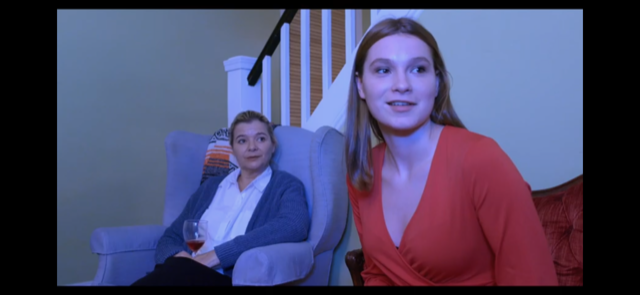 VERA
The short film is written by Wilder Carnes and directed by Dante Lannetta. The cast of the movie consists of Timothy J Cox (as Jack), Sofya Nova as Vera and Tatyana Yassukovich as Jack's sister, Laura. We know Timothy J. Cox for several short films already, so he's a familiar face. (One of favorites is Italian Turtles). We weren't familiar yet with the rest of the cast. It was nice to see the dynamics between them!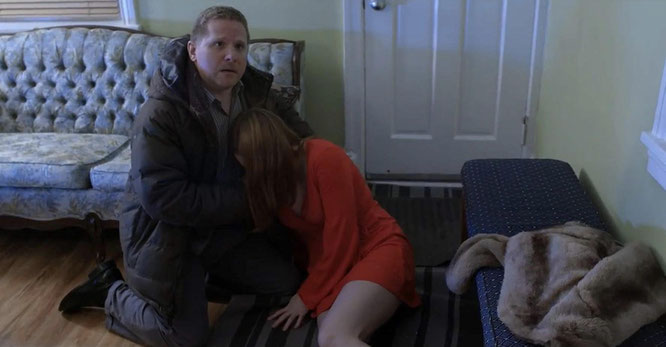 The story
The story of VERA is quite interesting! Jack is completely in love, so happy with Vera and he's excited for her to meet his sister. Vera comes across as a bit shy and naive, but is she? And Laura, she's just impressed by Vera. She thinks something is up and she's determined to find out. As soon as Jack leaves for a moment, she grabs her chance to question Vera more and try to find out. What happens? If you want to know you'll have the short film! I'm really curious to see how this could work in a longer movie. I think when there's more time for subtlety, a few more hints and the growing suspicion of Laura, this movie would get better and better. It's a nice theme and I would love see more of the story.