Recently, we reviewed the short film The Tattooist. The director of this movie, Michael Wong, also directed the short film the Story of 90 Coins! This short film is about love. A boy is head over heels in love with a girl. The girl has her doubts, but boy asks her for 90 days time. 90 days to prove his intentions. To convince her of his love. For each day, he gives her a coin and a message. If after 90 days she's convinced, they will use the money to marry. If she's not, they will have some last drinks together and part their ways.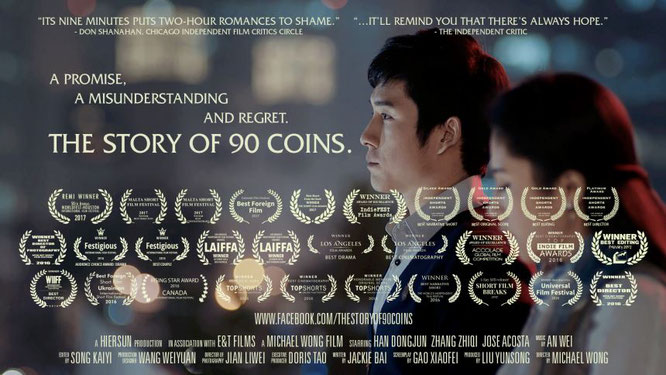 I really loved this short film! It's so full of emotion. To start with the idea of 90 coins: I totally love it. It's so original: A very romantic idea. I would definitely want to see more of these 90 days. It would be great to see the days develop and their relationship change (I won't say too much, don't want spoil anything!). The quality of the film is very good and I really liked the actors as well. 
I was amazed by how much was told in this short film. It's under 10 minutes, but it feels like I have seen so much. The characters are great, I immediately liked them. The story is about love, making mistakes, doubts, trust, regret. It really covers it all and makes you think. I enjoyed every second, and would watch more of this for sure!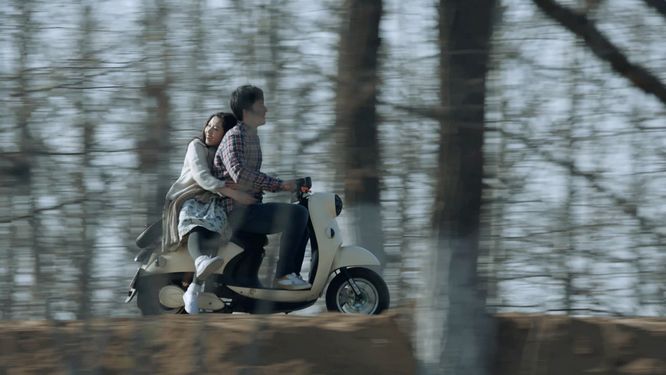 The Story of 90 Coins received about 60+ accolades from international film festivals. This includes the Best Direction & Best Cinematography at Malta Int'l Short Film Festival, Best Foreign Short & Best Actress at Los Angeles Independent Film Festival Awards, Best Drama & Best Cinematography at Los Angeles Film Awards and way more!