We are excited to have another short film review for you again! This time, it's the short film 'The Tattooist.' And I have to admit: The title is already enough for me to be interested so I was excited to find this in our inbox. I'm absolutely a tattoo lover. I have 5 and hope to get many more. If I still dare of course after watching the Tattooist. We will see... I'm going to hit the play button right now!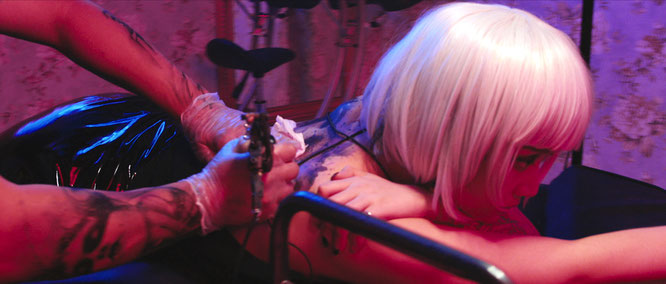 The Tattooist shows the obsessions of a tattooist. His studio is acclaimed for its exceptional and intricately crafted tattoos. But, there's a price to pay for a masterpiece of this tattooer; His clients are drugged, imprisoned, and then forced to fight their fears. It's a race against the clock to escape.  Will they be able to escape or will they become victims of The Tattooist?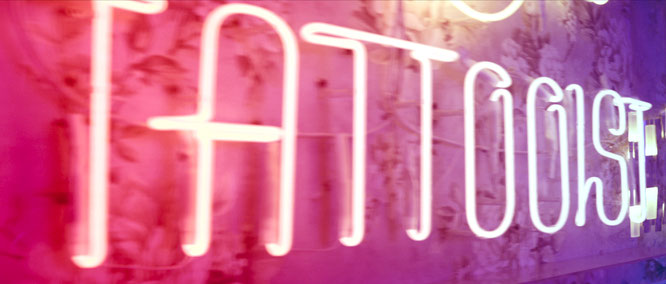 The tattooist really is a short film, it only takes 1 minute and 20 seconds. You really have to pay attention: A lot is happening in this time! But it also means, I'm not going to tell too much about what I saw, you'll just have to see for yourself ;). What I saw was very promising. I love the music! And the short film looks really good. I like the colors in the tattoo shop: it all looks so happy and nice! (It actually looks lik a nice shop to get a tattoo) Especially the balance between the girl that's being tattooed and seeing what the Tattooist does to his clients is very well done. It definitely makes me curious to see more of this. And let's hope we will! If I would see this a trailer, I would definitely want to see the movie!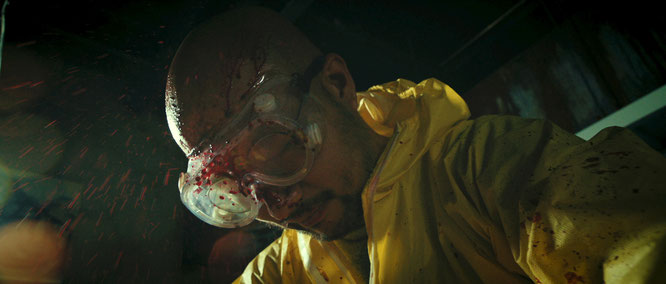 The Tattooist' is directed and written by Michael Wong. He is now an independent film director, but spent 16 years as an ad agency art director and creative director. The Tattooist is his latest work. It's now making its round at the horror film festival circuit and has been winning a number of international accolades. It's been awarded has been awarded Best Trailer at HorrorHaus Film Festival, Best Gore, Best Editing and multiple nominations at Independent Horror Movie Awards, Most Terrifying award and multiple nominations at Top Indie Film Awards and more!
Curious to see the short film? Watch it below! You can find more information on the Facebook page of the Tattooist.