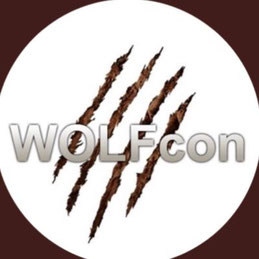 Last year we had a great time at WolfCon 3.0, a "Teen Wolf" fan convention, organized by The Con Factory.  We had a fantastic weekend in the capital of The Netherlands: Amsterdam. And have we got news for you! It's final: we are going to WolfCon 4.0! We will be arriving in Amsterdam on Friday July 27th and the convention will be held at Saturday July 28th and Sunday July 29th in the Park Plaza Hotel in Amsterdam. In this article we will look back at the 2017 edition and most of all look forward to the 2018 edition. But first of all, we want to tell you that there are still tickets available (the shop closes on July 14th) at a 50% discount rate. So do not hesitate to visit the shop by clicking this link.
The Con Factory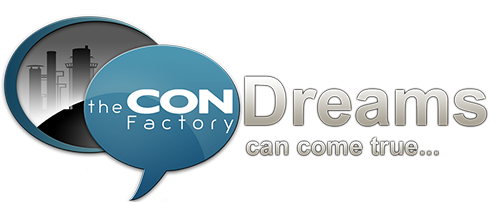 "Ever had the dream of meeting your favorite character from your favorite show? We want to make those dreams come true by organizing conventions in Europe"
The Con Factory is a Dutch event company and last year we talked to Patricia, one of the founders of the company. She told us that the idea for it came after visiting a a three day seminar from T. Harv Eker (business man, author and motivational speaker) in the Rai, Amsterdam in 2011.  After this and visiting some more conventions and seminars, the idea to start an event company of their own was born. But how to go from there? After years of research and hard work The Con Factory was founded and they organized their first convention in 2015. The decision was made to focus on the immensely popular TV show "Teen Wolf" (more about the show later). So, on May 2nd and 3th 2015 the first edition of WolfCon found place in the Park Plaza Hotel in Amsterdam. And now 3 years later it's time for the 4th edition of WolfCon! Check out our article about The Con Factory for more information.
Teen Wolf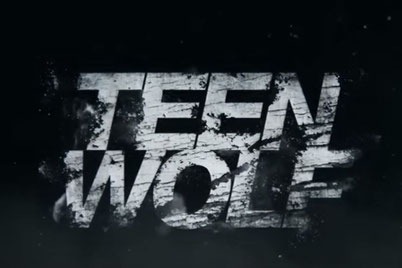 The story revolves around Scot McCall (Tyler Posey), a somewhat awkward teenage boy at the Beacon Hills High School. At one night his best friend Stiles Stilinski (Dylan O'Brien), who is also the son of the sheriff, takes Scott into the woods to find a dead body. During an attack Scott is bitten by a werewolf and he inherits the werewolf curse himself. Being a werewolf has some pretty awesome side effects. Suddenly Scott is faster and stronger than he ever was, he is cured from his asthma and is promoted to co-captain of the Lacrosse team. This all sounds awesome, but being a werewolf also means Scott turns into a very angry and relentless werewolf out to kill everyone on his path, every full moon. He also finds it very difficult to control his anger in his daily life and must do his best to control the wolf within. The only way to find a way to control this is to put his trust in the strong and eccentric werewolf Derek (Tyler Hoechlin). At Comic Con 2016 the cast of the show announced that the sixth season would be the final season. The series finale was aired on September 27th, 2017.
The guests of WolfCon 4.0 2018
At this moment WolfCon already announced five guests for their 2018 edition. They are still working on a further announcement, but it's not sure that there will be another guest. Of course, we will let you know if there are any other announcements, but let's focus on the guests that are already announced...
Ryan Kelley (Jordan Parrish)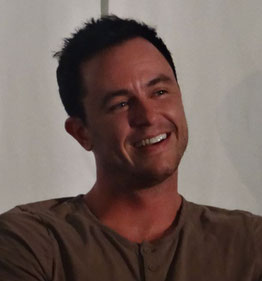 Make way for Deputy Parrish. Ryan Kelley will be back in Amsterdam in a few weeks. Last year we met him at WolfCon and we can't wait to see him again this year. 
Ryan Kelley was born on the 31st of August 1986 in Glen Ellyn, Illinois (US). He has got 14 siblings (9 sisters and 5 brothers and 9 of them are adopted). He's known for his roles in Mean Creek, Prayers for Bobby, Still Green and lots more! In Teen Wolf, he has an amazing story line full of surprises! Who doesn't like Deputy Jordan Parrish? Ryan joined the cast of Teen Wolf as from season 3 as Stilinski's new deputy. I remember that I thought something was off about this new character and I didn't really trust him. It turned out that Parrish had something to hide, but he also turned out to be a good guy. 
What stood out when we met Ryan last year was his spontaneity and his good mood. Carola and I both did a photo op and nothing seemed to be too crazy for Ryan. He happily did a wide variety of poses and all with a big smile.
Max Carver (Aiden Steiner)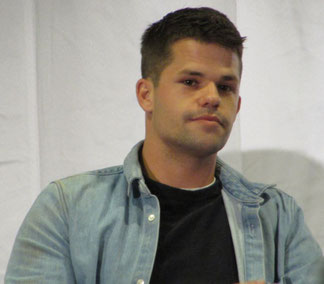 The Carver twins are welcome guests at WolfCon Amsterdam. Last year both were guests, but this year only Max is coming. Max plays the role of Aiden Steiner in "Teen Wolf ". Both Carver brothers have a great sense of humor and they get a crowd going. 
 Max Carver was born Max Martensen on the 1st of August 1988 in San Francisco, California (US). Fun Fact: Although Max and Charlie are twin brothers they do not have the same date of birth. Charlie was born before midnight at July 31st, while Max was born, 7 minutes later, after midnight on the 1st of August. While shopping for shoes on Melrose Avenue with his brother Charlie, they were discovered by a talent agent. Max and Charlie are mostly known for their role as the Scavo twins in "Desperate Housewives". Max also played the role of Adam Frost in "The Leftovers". Max and Charlie were cast for the role of the Alpha Twins Aiden and Ethan for its third season. Max played the role of Aiden for 20 episodes.
Froy Gutierrez (Nolan)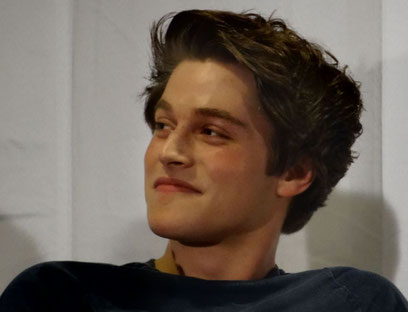 Another guest returning to Amsterdam is Froy Gutierrez. Froy plays the role of Nolan in the second part of the last season of "Teen Wolf". Last year Froy was immensely popular. He seemed to be a bit overwhelmed by all the attention he got. But this year Froy is back and he is even doing a concert. At a special listening party, he is going to perform some of his music. 
Froy Gutierrez was born in Dallas, Texas (US) on April 28th, 1998. The first 5 years of his life, however, Froy lived in Guadalajara (Mexico), before moving back to Dallas. Gutierrez attended Booker T. Washington High School for the Performing and Visual Arts. Froy planned on studying Economics in College, although he always dreamed of being an actor. While Froy was playing in a play at school, he was scouted by a talent agent. He was then signed by a national agency, while playing in a short film. Before landing the role of Nolan in MTV's "Teen Wolf", Froy played roles in: "Bella and the Bulldogs", "One day at a Time" and "A Cowgirl's Story" (among others).
Gage Golightly (Erica Reyes)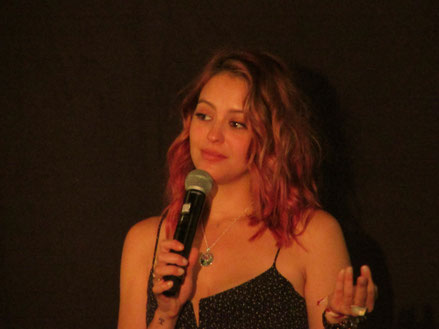 Gage Golightly is the first new face at WolfCon Amsterdam. She plays the role of Erica Reyes during season 2 of "Teen Wolf" and returned for a guest appearance in season 3.  At first Erica is one of the pariahs of Beacon Hills High School. She had to take medication for her epilepsy, which causes acne and weight gain. Erica finds herself very unattractive and is very insecure. At one point she is seduced by Derek to become a werewolf and after the bite Erica gains a lot of confidence and she becomes a part of Derek's pack. 
Gage Golightly was born at September 5th, 1993 as the youngest of 4 children Her parent were a doctor and a nurse. At a young age Erica was diagnosed with Dyspraxia (a chronic neurological disorder) and had to go to speech therapy. Throughout the first years of her life Erica and her parents had to communicate through sign language. Due to her impaired motor skills, Gage was a clumsy kid. At the age of 8, however, she decided she wanted to be an actress and her mother took her to L.A. to find a manager. They succeeded and a year later (in 2002) Gage got roles in the movies: "Speakeasy" and "The Long Shot" and her career took off. In the years following, Gage appeared in shows and movies like: "The Suite Life of Zack and Cody", "5ive Days to Midnight", "Heartland" and "Big Time Rush". In 2009 Gage got a main role in the tv series "The Troop". She played the role of Hayley Steele, who is part of a troop of kids fighting supernatural creatures. In 2016 Gage got a main role in the movie "Cabin Fever" and in 2018 she played the role of Libby in the Netflix movie "Step Sisters". In the meantime, she played the role of Erica in "Teen Wolf".
Andrew Matarazzo (Gabe)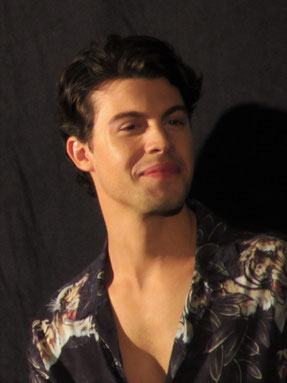 The fifth and last (?) guest of WolfCon 4.0 is Andrew Matarazzo, who plays the role of Gabe in the second part of the last season of "Teen Wolf". To be honest I think Gabe is a real douchebag, so I do not like the character, lol. But I am sure that Andrew is nothing like his character in "Teen Wolf". I already saw some videos of him in real life and he seems to be a very cool guy.
Andrew Matarazzo was born in São Paulo (Brazil) on March 4th, 1997. He was raised in Miami, Florida (U.S.) in a multilingual family. He speaks English, Portuguese and Spanish. Andrew knew he wanted to be an actor at a young age. He decided to get into acting after seeing River Phoenix in the movie "Stand by Me". He studied in Surrey (England), San Francisco (U.S.) and Los Angeles (U.S).  In Los Angeles, Andrew landed roles in a series of shorts, as well as in tv shows, like: "Girls", "Faking it", Speechless and others. In 2016 he auditioned for a role in "Teen Wolf", but he didn't get the job. Two weeks later, however, showrunner Davis called to offer him another 3-episode role in the popular show. After seeing his work, they extended this to seven episodes. Last year Andrew also played a recurring role in "Jane the Virgin".
The guestlist hasn't been closed yet, so there is a chance that there will be a last minute addition. We sure hope so and will keep you posted. In the upcoming weeks we will do a lot of WolfCon related articles. So be sure to keep an eye on our website and social media channels!