Last year, I already wrote a series talk about Pose. At that moment, season 1 was out on Netflix and I thought it was great, Now, Netflix gave me a notification: Season 2 of Pose was available. That also means it's time to talk again about Pose! Where season 1 took place in 1987 and 1988, season 2 kicks off in 1990. The ballroom culture gets more mainstream because of for example Madonna's song Vogue. Not everyone is happy about that. The series also follows how some of the characters live with being are HIV- positive or are living with AIDS.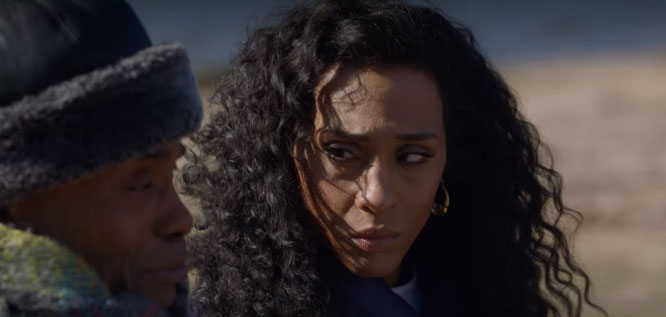 My thoughts on season 2
Where season 1 already has a serious note, season 2 gets more serious. I think Pose is a great and unique series. I love how the series focuses on the real issues, but still manages to show the fabulous side too: The dances and the costumes. I just love watching these. But Pose also gets you invested in the characters! We get to know them even better and learn more about them. 
Jay is one of my favorite characters. But I must admit that Elektra always makes me laugh! I love that she's in the series too. And Angel is awesome as well, I liked her already from the start! 
So I can definitely say I loved season 2 as well. It's more serious. But in a good way. We get to see more of the characters. But still, the dances and categories have not disappeared. And the great cast.. they make the whole show amazing! 
I'll just say.. watch the whole season. Everything. I loved it till the end! 
Season 2 quotes
Here are some of my favorite quotes from season 2! 
"Red is a tough color. Only tramps can pull it off. Shocking you never could." (Judy)
"Life is pain for women. That's why we're tougher and better at being mean when the time comes and I was mean." (Ms. Norman)
"This was a dream of mine I didn't dare to speak out loud and now I'm too scared to believe that it's even real. (Blanca)
"When you're surrounded by all this death, of course you might feel guilty about surviving. But you can't give in." (Judy)
"I want to be an example to everybody that's told that they're worthless. That they can make something of themselves." (Angel)
 "If you help me with this, you prove everybody wrong. You'll show Pray and the council and the judges that you have a heart. That you actually care." (Lulu)
"Don't judge. These are my creams and moisturizers. My routine is the only thing that keeps me sane." (Pray)
"You should be arrested for showing yourself in that ratty old housedress." (Elektra)
Just because it was free, don't mean it don't come at a cost." (Damon)