Here at Conmose, we watch quite some movies. Because we LOVE movies. We don't write a review about every movie we watch, but we do want to keep you in the loop! In this monthly overview, you'll get to see how many movies we watched, which ones and how much we (dis) liked them! 
Carola
The Lobster
Year: 2015
Genre: Drama/ Comedy
IMDB score: 7,1
My score: 8
Story: In the Lobster, single people are sent to 'the Hotel'. A place where they get 45 days to find romantic love. If they don't find a partner within that time, they're formed into beasts and sent off into the woods. 
Ex-Drummer
Year: 2007
Genre: Drama/ Comedy/ Crime
IMDB score: 7
My score: 6,5
Story: A group of 3 handicapped guys have a band. One day, they decide to ask a famous writer to be their drummer. He joins the band, but starts manipulating the others. 
Mulholland drive
Year: 2001
Genre: Drama/ Thriller
IMDB score: 8
My score: 8
Story: On Mulholland Drive, an accident happens. A woman in the cars, doesn't remember what happened. Together with an aspiring actress, she tries to unravel who she is and what happened. Read more about David Lynch. 
White Boy Rick
Year: 2018
Genre: Crime/ Drama
IMDB score: 6,5
My score: 7
Story: This movie is about teenager Richard Wershe Jr.  He's selling his father's weapons. When he gets involved with the FBI, he starts working as an undercover FBI informant.  
House of  Last Things
Year: 2013
Genre: Fantasy/ Horror 
IMDB score: 5,8
My score: 6
Story: I got this movie for Christmas. The DVD has the title 'The Last House', but I found it on Imdb as "House of Last Things." It's about a haunted house. 2 people that go watch over a house, but something is not okay.   
The Killing of a Sacred Deer
Year: 2017
Genre: Drama/ Mystery 
IMDB score: 7
My score: 8
Story: This is one of the (many) Yorgos Lanthimos movies I watched this month. This one is about A couple with kids. The father & husband takes a teenager who doesn't have a father, under his wings. But when the boy gets more involved in his family, the boys behavior takes a turn. 
Terrifier
Year: 2016
Genre: Horror/Thriller 
IMDB score: 5,6
My score: 6,5
Story: I had heard a lot of positive things about this movie. So I was very curious. We bought the movie this month of DVD and watched it quickly after. It's about a clown that terrorizes young women. 
Inherent Vice
Year: 2014
Genre: Comedy/Crime
IMDB score: 6,7
My score: 6
Story: Sportello, a hippie and private investigator in the 70s goes looking for his missing her girlfriend who had contacted him just before her disappearance.  
Dogtooth
Year: 2009
Genre: Drama/Thriller
IMDB score: 7,3
My score: 7
Story: Yes, another movie of director Yorgos Lanthimos. He's really the "theme" of the month January haha. Dogtooth is about 3 teenagers, living with their parents. They live very isolated and can't leave the house until their dogtooth falls out. 
The Favourite
Year: 2018
Genre: Comedy/ Drama
IMDB score: 7,9
My score: 8,5
Story: This Yorgos Lanthimos movie is nominated for an Oscar! Want to know more about the movie? Read my review. 
I Spit on Your Grave: Vengeance is Mine
Year: 2015
Genre: Horror/Thriller
IMDB score: 5,2
My score: 5
Story: Sarah Butler is back is another movie of 'I spit on Your Grave'. In this movie, it's a few years later and Sarah joins a support group. Hearing and seeing perpetrators going unpunished, triggers a need for vengeance in Jennifer Hills, who is now called Angela. 
Alps
Year: 2011
Genre: Drama
IMDB score: 6,4
My score: 7
Story: The last Yorgos Lanthimos movie of this month, I promise! This one is about a group of people who have a business to impersonate people who have passed away recently to help their clients cope. 
The Big Sick
Year: 2017
Genre: Drama/ Comedy
IMDB score: 7,6
My score: 7
Story: I have seen the trailer quite often in the cinema last year and kept wondering if I would like this movie. I got the DVD as a Christmas present and I watched it in January. It's about a comedian who falls in love with a grad student. They struggle with their relationship because of their different cultures. When Emily gets ill, everything changes. 
A Cure For Wellness
Year: 2016
Genre: Drama/ Fantasy
IMDB score: 6,4
My score: 7
Story: Another DVD I got for Christmas. A young an ambitious employee of a company needs to pick up the CEO at a wellness resort. But there, nothing is what it seems to be. 
The Washing Machine
Year: 1993
Genre: Thriller/ Horror
IMDB score: 5,4
My score: 6
Story: A man is found dismembered in a washing machine.  A police detective investigates his murder. This a Ruggero Deodato movie! 
Liv
January was a busy month for me (as is every month) and I also watched a lot of series. Therefor my list isn't quite as extensive as Carola's list, but here we go!
Birdbox
Year: 2018
Genre: Horror/Sci-Fi
IMDB score: 6,7
My score: 6,5
Remarks: 
An evil presence drives the people that see it to commit suicide. Five years into this apocalypse, a mother (Sandra Bullock) and her 2 children try desperately to get to a safe haven. The story is told through a mix of flashbacks to the previous years and the present.
Life
Year: 2017
Genre: Sci-Fi/Thriller
IMDB score: 6,6
My score: 7,7
Remarks: 
A team of scientists in the ISS experiments with an alien sample from Mars. It turns out to be a rapidly evolving intelligent creature and it's not very friendly...The movie stars Jake Gyllenhaal (among others) and as you may know: he is one of my favorite actors.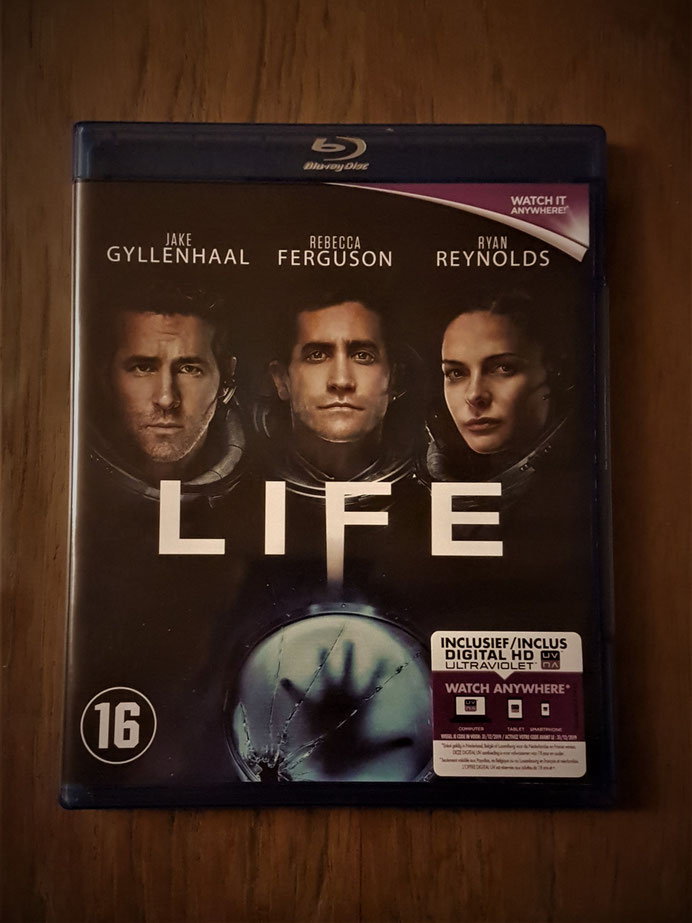 The Amazing Spider-Man
Year: 2012
Genre: Action/Adventure
IMDB score: 7
My score: 7
Remarks: 
The story of Peter Parker, who is bitten by a genetically altered spider and as a result gains spider-like super powers. With these newly gained powers, he tries to find out the real story behind the death of his parents. The movie was originally meant to be a direct sequel to the original "Spider-Man" trilogy, but it turned out to be a reboot of the previous movies.
Dunkirk
Year: 2017
Genre: Drama/History 
IMDB score: 7,9
My score: 8
Remarks: The story revolves around the evacuation of Allied forces during a fierce battle in WWII. The men were cut off from resources and surrounded by the German Army. It tells the true story of Operation Dynamo. It's told from three points of view and directed by Christopher Nolan.
IO
Year: 2019
Genre: Adventure/Drama
IMDB score: 4,7
My score: 4
Remarks: 
A young female scientist stayed behind on a dying Earth, while others left it to go to a space colony called "IO". She tries to find a way for humans to adapt to and survive the dangerous conditions on Earth. While oxygen is running out in the last big 'oxygen bubble' (where she lives). Then another survivor arrives on his way to catch the last planned shuttle off the Earth. This other survivor rocks her determination to stay on Earth.
The Last Laugh
Year: 2019
Genre: Comedy/Drama
IMDB score: 5,6
My score: 5,2
Remarks: 
This Netflix film tells the story of retired talent manager Al Hart (Chevy Chase). When he visits an old people's retirement complex, he is reunited with his first client Buddy Green (Richard Dreyfuss). Green was a very talented stand up comedian 50 years ago, but he quit show business on the verge of breaking through. Hart convinces him to get back on the road together to finally play the Late Show.
Imposter
Year: 2018/2019
Genre: Short
IMDB score: no rating yet
My score: 7
Remarks: 
Imposter visually represents the inner struggles of suffering from anxiety. It also has a focus on the idea of the Imposter Syndrome. Imposter syndrom can be defined as a psychological condition, which makes the persons suffering from it constantly doubt their own accomplishments. They have an ongoing fear of being exposed as a 'fraud'/'imposter'.
The Shawshank Redemption (rewatch)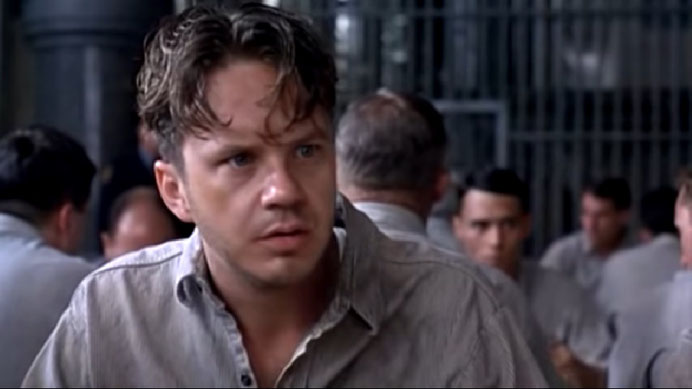 Year: 1994
Genre: Drama
IMDB score: 9,3
My score: 10
Remarks: 
Once in a while I have to rewatch some of my favorite movies and Shawshak Redemption is one of them. It tells the story of Andy Dufresne (Tim Robbins), who ends up in a maximum security prison after he allegedly murdered his wife. While Andy is not guilty, he is sentenced to life in prison, where he befriends Red (Morgan Freeman). 
True Story
Year: 2015
Genre: Crime/Drama
IMDB score: 6,3
My score: 7,5
Remarks: 
Jonah Hill plays the role of Michael Finkel, a disgraced former reporter of the New York Times. One day he finds out that a man accused of murdering his wife and two kids, named Christian Longo (played by the wonderful James Franco) has taken on Finkel's name. He decides to go and meet him and his nvestigation ends up in a very interesting cat-and-mouse game. The movie is based on a true story (duh).
Polar
Year: 2019
Genre: Action/Crime
IMDB score: 6,3
My score: 6,8
Remarks: 
I love Mads Mikkelsen movies, so when this came to Netflix I had to watch it. Mikkelsen plays Duncan Vizla, one of the top assassins in the world. He is about to turn 50 and the 'company'he works for has a policy that assassins that turn 50 are forced to retire. On the day of his retirement, the company will have to give him a large sum of money out of the retirement fund. However the company seems to need that money and when Duncan dies before his 50th birthday, they do not have to pay.  This results in a death mark on Vizla's head.