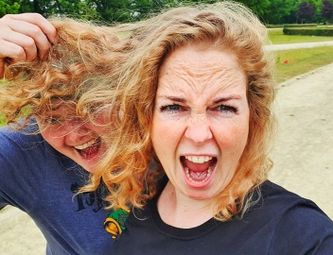 Besides internal links, this article also contains affiliate links.
David Warner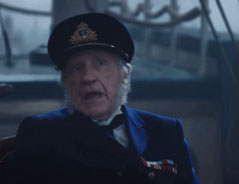 I must say I am very excited about David Warner coming to Comic Con Amsterdam. With more than 220 acting credits on his name, I think everyone of you has once seen a movie with Mr. Warner in it. Some of his biggest and most well known roles are: Spicer Lovejoy in James Cameron's "Titanic" (1997), Ed Dillinger/Sark in "TRON" (1982), Keith Jenning in "The Omen" (1976), the "Star Trek" franchise , Sandar in "Planet of the Apes" (2001),  and more recently as Admiral Bloom in Disney's "Mary Poppins Returns" (2018).
David Warner was born on 29 July 1941 in Manchester (England, UK). His parent were not together when he was born and this meant he was brought up going back and forth between his mother and his father. Eventually David agreed to permanently live with his father and stepmom. His father often changed from job and this required the family from town to town. This also resulted in David attending none less than eight schools in his youth. When David was a teenager, his father and stepmom divorced. In interviews Mr. Warner says he 'blundered' his way into acting. He was never very good in school, but when an English teacher gave him a role in some of the school's plays he finally found something that he was good at. After he left school he joint an amateur drama group and eventually he got accepted at RADA (Royal Academy of Dramatic Arts). Although he was not very happy here, he graduated in 1961. Not long after that he became a member of the Royal Shakespeare Company (RSC). In 1963 he got the role of Blifil in the movie "Tom Jones", which he later says was his first speaking part in a movie, which won the Academy Award for Best Picture in 1963. He got this role through his work on stage. He played a small part in a play and the same director (Tony Richardson) was casting for "Tom Jones".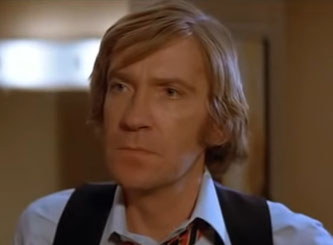 Over the last 56 years, David Warner has played in over 220 movies and TV shows. For me one of his most memorable roles was his role of Jennings in "The Omen" (1976). I always loved this movie and one of the most iconic scenes of the movie involves Mr. David Warner. If you have seen "The Omen", you'll know what I mean. If not...watch it! Another one of David Warner's bigger roles is the one of Spicer Lovejoy in "Titanic" (which also won multiple Academy Awards, including the one for Best Picture in 1997). In this epic movie, Warner plays Cal Hockley's (played by Billy Zane) right hand man. Talking about all of David Warner's roles would result in a book, so if you would like to know in which movie you have seen this wonderful actor (because odds are you have seen multiple) check out Mr. Warner's IMDb page.
David Warner will be attending Comic Con Amsterdam on SATURDAY ONLY.
Autograph: €20
Photo Op: €20
Christopher Lambert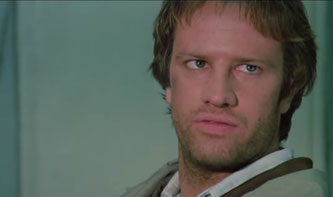 THERE CAN BE ONLY ONE! French actor Christopher Lambert is mostly known for his role in the "Highlander" movie franchise. In 1986 the world got to know him as Connor MacLeod in the first out of three "Highlander" movies in total. In the two years before (in 1984) Christopher had made a name for himself by playing Tarzan in "Greystoke: The Legend of Tarzan, Lord of the Apes", followed by "Subway" (as Fred, 1985).
Christophe Lambert was born in Great Neck, New York (USA) on March 29 1957,  as the son of French diplomat Georges Lambert-Lamond (at that time at the UN) and Yolande de Caritat de Peruzzis. When Christopher was 2 years old, the family moved to Geneva (Switzerland), because his father was assigned to a job over there. While growing up in Geneva, Christopher went to private boarding schools. Lambert caught the acting bug after appearing in a school play at the age of 12. Though his parents wanted him to have a secure a steady job (he even took a job at the London Stock Exchange to please them), Lambert moved to Paris when he was 16, to study acting at the Paris Conservatoire.
After he served in the French military, Lambert returned to pursue a career in acting.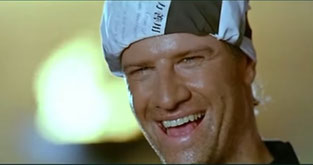 Christopher started his career in the late 70s, by playing some supporting roles in French movies, like: "Ciao, les mecs" (1979), "Asphalte"(1981) and "Douchka" (1981). It was around this time that Hugh Hudson delivered his multi award winning movie "Chariots of Fire" and Warner Brothers was eager for him to direct another movie. There were a lot of scripts to choose from and Hudson decided to do a movie adaptation of Edgar Rice Burroughs book about Tarzan. Now before I tell you more about this, I have to tell you about another thing. Lambert suffers from a severe case of myopia and without his glasses he can't see very much. He also cannot wear contact lenses, so when it isn't possible to wear glasses for a role he can't see very much. This resulted in quite some on set accidents. Back to Tarzan....Hudson saw a lot of young actors doing audition for the role of Tarzan (he wanted an unknown actor). Eventually Lambert got the job and this was partly due to his myopia. Why? Well when Christopher took off his glasses, his eyes couldn't focus and it was like he was always staring in the distance. With his role in "Greystoke: The Legend of Tarzan, Lord of the Apes" (released in 1984), Christopher made a name for himself in the movie scene. The movie was a big success and got a lot of critical acclaim. In 1985, Lambert played in the French Luc Besson movie "Subway". For his role in this movie he received a César Award for Best Actor. 
In 1986, his big international breakthrough came with Christopher landing the role of Connor Macleod in the 1986 cult movie "Highlander".In the movie he plays an immortal man and one of his co stars in this movie is the one and only Sean Connery, which remains one of Christopher's close friends up to date. What I love most about "Highlander" is the amazing soundtrack by Queen. In interviews Lambert gladly talks about his time on "Highlander" and I love his anecdote about a man shouting out that Tarzan and James Bond were walking down the street together. In the 30 years that followed, Christopher kept on acting in numerous movies and series, like: "Highlander II: The Quickening" (1991), "Knight Moves" (1992, as Peter Sanderson), "Highlander III: The Sorcerer" (1994), "Mortal Kombat" (1995, as Raiden), "Highlander: Endgame" (2000) and "NCIS: Los Angeles" (as Marcel Janvier).  In the recent years he has become a producer more than an actor, but he keeps on acting in mostly adventure/action movies. One of his most recent acting projects is the 2018 movie "Sobibor", where he plays a ruthless SS staff sergeant Karl Frenzel, who was third in command at the Sobibor camp in WWII. He took this role because he thinks it is very important that the things that happened in WWII will not be forgotten. Especially when you bear in mind that the political tendens in Europe is moving dangerously to the right. With his father being Jewish, he said he really found it difficult to put on the Nazi uniform. Check out Christopher's IMDb page for all his movie credits.
Christopher Lambert will be attending Comic Con Amsterdam on SATURDAY ONLY!
Autograph: €35
Photo op: €35
Highlander Green Screen Photo op: €45
Caroline Munro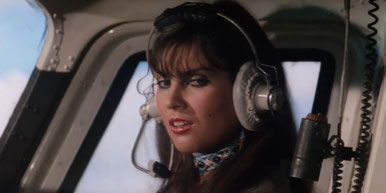 The name is Bond....James Bond. Over the decades there were a lot of so called Bond Girls and Caroline Munro is one of them. Munro played the role of Naomi in the 1977 Bond movie "The Spy Who Loved Me" (opposite Roger Moore as Bond). Besides this Munro is known for her numerous roles in horror, sci-fi and action movies, mostly in the 70s and 80s.
Caroline Munro was born on 16 January 1949 in Windsor, England.  She grew up in  Rottingdean (near Brighton), where she attended a Catholic Convent School. Munro herself said she always wanted to pursue a career in art and she attended art school in Brighton. She also mentioned that she wasn't very good at it. When one of her friends, who was studying photography, needed someone to photograph, she volunteered. At one point her mother and her friend  entered her picture in a 'Face of the Year' contest of the British paper 'The Evening News'. She won and this was the start of a modelling career. At the age of 17 she got a modelling job at Vogue and she moved to London to pursue her modelling career. Soon she became the 'poster' girl for magazines and TV commercials.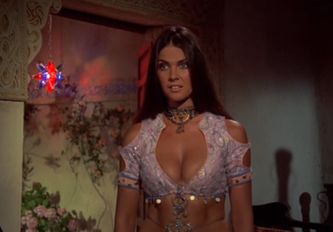 While modelling in London, Caroline also got the opportunity to play some small parts in movies, like: "Casino Royale" (1967) and "Where is Jack?" (1969). In 1969, Munro became the poster girl for Lamb's Navy Rum (which she was for 10 years). In 1971, she appeared opposite horror legend Vincent Price in "The Abominable Dr. Phibes" (1971) and its sequel "Dr. Phibes Rises Again" (1972). Her role in these movies, led to a contract at the illustrious Hammer Studios (a British horror movie production company), which led to roles in low-budget movies, like: "Dracula A.D. 1972" (1972) and "Captain Kronos - Vampire Hunter" (1974). She turned down some roles in Hammer movies, because they required nudity. Her more noticeable roles were not Hammer prroductions. Munro was cast as slave girl Margiana in "The Golden Voyage of Sinbad"  (1973 ) and she played Princess Dia in "At the Earth's Core" (1976). By that time Roger Moore had taken the role of 007 and Caroline was cast as lethal Bond Girl Naomi, in his third movie as Bond. In the years that followed Munro kept on playing roles in mostly British and European horror and sci-fi movies. In "Starcrash" (1978)  she played opposite David Hasselhoff and Christopher Plummer. In the early 80s Munro played in numerous Slasher- and Eurotrash productions, like: "Maniac" (1980), "The Last Horror Film" (1982) , "Don't Open 'Till Christmas" (1984)  and "Slaughter High" (1986). Between 1984 and 1987, Munro was the hostess of the TV show "3-2-1". Besides being a model and actress, Caroline also pursued a career in music, during the 70s and 80s. The last 3 decades, Munro kept on playing small parts in movies and TV shows. In 2018 she teamed up with "Dracula A.D. 1972" co-star Christopher Neame in the horror movie "House of the Gorgon".
Caroline Munro will be attending Comic Con Amsterdam on SATURDAY ONLY!
Autograph: €20
Photo Op: €20
Slavitza Jovan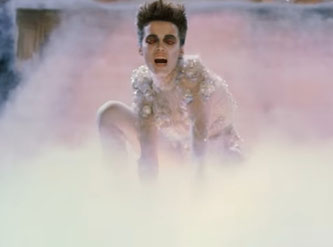 "This chick is toast" is one of Peter Venkman's (Bill Murray) most memorable quotes in the 1984 movie "Ghostbusters". Do you remember Gozer the Gozerian? Gozer was the ancient entity that was summoned to New York City to destroy the world. Serbian actress Slavitza Jovan played the role of Gozer when in human form.  Slavitza had been doing modelling jobs, from a young age in home country Serbia, before she was cast for the human form of Gozer. During the three weeks of filming her scenes, Jovan had to get up at 4 a.m.  to get to hair and make-up, which took very long to get on. Her bodysuit was very uncomfortable especially on the hot set of the Temple of Gozer. When she suited up, the body suit had to be sewn up at the back. She could only wear her red contacts for 20 minutes straight. All of this required Slavitza to have a doctor tending to here on set and after 20 minutes of wearing the contacts, she had to take 45 minute breaks. But eventually she got the job done. Her role as Gozer can be seen as her most memorable one, but over the years she played in some other movies, like: "Body Double" (1984) and "House on the Haunted Hill" (1999).
Slavitza Jovan will be attending Comic Con Amsterdam on Saturday and Sunday.
Autograph: €25
Photo Op: €25
Sean Biggerstaff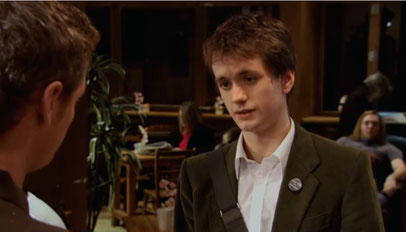 In "Harry Potter" he is one of the most enthusiastic captains in the history of the Gryffindor Quidditch Team (Oliver Wood) and in real life he is Scottish actor Sean Biggerstaff. And this upcoming weekend he will fly over to Amsterdam to attend Comic Con Amsterdam.
Sean Biggerstaff was born on 15 March 1983 in Glasgow, Scotland. He went to Parkview Elementary School in Summerston and caught the acting bug at a very young age. When Sean was 7 years old he joined the Maryhill Youth Theatre, a local drama group. One of his roles was the one of Augustus Gloop in a production of "Charlie and the Chocolate Factory". He got his first professional acting job at the age of 10 in a Michael Boyd (former artistic director at the Royal Shakespeare Company) production of Shakespeare's "MacBeth" at the Tron Theatre in Glasgow. Sean joined the Scottish Youth Theatre and he did this for six years. At the age of 13 (1996) Sean landed his first big TV role as Young Darren in BBC's "The Crow Road".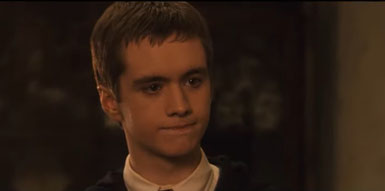 At the age of 14, Sean was still with the Scottish Youth Theatre and one day Alan Rickman came by. He was looking for two boys for his new movie "The Winter Guest" (1997) and picked Sean to play Tom. Rickman was impressed by the  14 year old boy that he recommended him to his own agent. At one point this led him to be cast for the role of Oliver Wood in the "Harry Potter" franchise. While he is very glad to have been a part of, as he says: what can be seen as the biggest thing since "The Beatles" ...he also mentions that for him it were some short scenes he did when he 17/18 years old. Of course it was a rare and unique privilege and it did open some doors for him. According to Sean himself, he can be very fussy about the roles that he picks (sometimes even too fuzzy for his own good), so he did turn down some roles after HP. He says that he wants to do roles that he thinks are good and not just anything to be successful. Sean says he has to be engaged in something and if he isn't it doesn't matter how big it is, he just won't do it. So since his adventures in the wizarding world, he has done a lot of cool projects and he made a name for himself in some independent films.  One of the movies he is most proud of is the 2007 TV movie: "Consenting Adults". In this BBC movie about the Wolfenden Commitee (their report led to the decriminalization of homosexuality in the 1950s) he plays the role of Jeremy Wolfenden. Jeremy Wolfenden was the gay son of the commitee chairman (played by Charles Dance). He says he loved to play that role and it gave him the feeling that he was documenting something important. Sean won a Scottish BAFTA for this role. If you want to know more about Sean's projects, check out his IMDb page. 
Sean Biggerstaff will be attending Comic Con Amsterdam on SUNDAY ONLY!
Autograph: €20
Photo Op: €20
Hugh Mitchell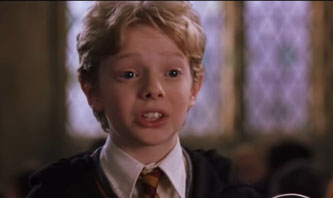 He is "also in Gryffindor" and his name is Colin Creevey...at least in the world of "Harry Potter". In real life he is Hugh Mitchell and he is coming to Amsterdam! 
Hugh Mitchell was born in Winchester (England) at 7 September, 1989. From 1999 to 2003, Mitchell attended The Pilgrim School (which was situated in the shadows of the famous Winchester Cathedral). He continued his studies at King Edward VI School in Southampton and Peter Symonds College in Winchester. His first professional acting role was the one he is mostly known for: the somewhat annoying kid with the photo camera of House Gryffindor, Colin Creevey in "Harry Potter and the Chamber of Secrets" (2002). In the same year he also played the young Nicholas Nickleby in the 2002 movie with the same name. In 2006, Mitchell plays the young Silas in "The Da Vinci Code" (the adult Silas is played by the wonderful Paul Bettany). In 2019, Mitchell has 19 acting credits on his name (check out the IMDb page) . Fun Fact:  Hugh Mitchell is a very talented photographer in real life, check out his Instagram account hughmitchellphoto and you'll be amazed!
Hugh Mitchell will be attending Comic Con Amsterdam on SUNDAY ONLY!
Autograph: €15
Photo op: €15
Hugo Metsers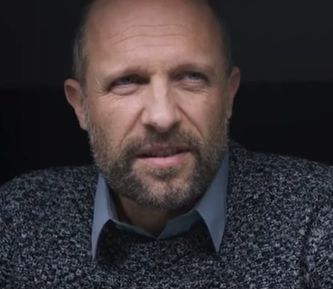 This week Comic Con Amsterdam added a Dutch actor to their line-up, when they announced that Hugo Metsers will make his way to the RAI in Amsterdam. Hugo Metsers III was born in Amsterdam (The Netherlands) on 12 September 1968 as the son of actor Hugo Metsers and actress Maartje Seyferth. When he was 4 years old his parents divorced and Hugo lived with his mother. His father remarried with Dutch actress Pleuni Touw. Coming from a family with an acting background, he knew that acting on stage is the best base for becoming an actor. He studied at the Toneel Academie in Maastricht (The Netherlands), which is one of the most renowned acting schools in The Netherlands. Following this he enrolled in Studio Herman Teirlinck in Antwerp (Belgium), which is famous for its method of classic acting.He did an internship at the Koninklijke Nederlandse Schouwburg and got some guestroles in Dutch and Belgian TV shows. In the early 90s, Hugo got his big break in The Netherlands when he landed the role of Boris van Tellingen in the Dutch drama series "Diamant". Over the years Hugo acted in TV shows and movies like: "Goede Tijden, Slechte Tijden" (as Marcus Sanders), "Naar de klote!" (as JP), Zusje (as Martijn) and much more. In 2001, Hugo landed a small role as John van Kooijk in episode 4 of the critically acclaimed TV show: "Band of Brothers". Besides being an actor, he is also a director. 
Hugo Metsers III will be attending Comic Con Amsterdam on both days.
Autograph: €20
The profit from his autographs and photos will be used for the FAAAM Foundation (Film Actors Academy Amsterdam), which is his school for camera acting.
Art Parkinson
Also this week, Comic Con Amsterdam announced Art Parkinson, who is mostly known for his role as Rickon Stark in HBO's "Game of Thrones". This 17 year old Irish actor has been making a name for himself in the movie and TV world over the last 10 years. Besides "Game of Thrones", Art has had roles in movies and TV shows, like: "Freakdog" (2008, as Young Kenneth), "Dark Touch" (2013, as Peter), "San Andreas" (2015, as Ollie Taylor) and more recently as Rob Armstrong in "The Bay" (2019).
Art Parkinson will be attending Comic Con Amsterdam on SATURDAY ONLY!
Autograph: €20
Photo Op: €20
For more info about the other guests of Comic Con Amsterdam, check out our articles about the guests, by clicking the tiles below...See you in Amsterdam???