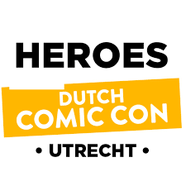 In less than 2 weeks, it's time for our favorite Dutch comic con again and we absolutely can not wait! The 11th edition of Heroes Dutch Comic Con will take place in the weekend of 19&20 November 2022 at the Jaarbeurs Hallen in Utrecht. We haven't missed an edition since the first one in March 2015 and we are not planning on missing this one. There's always lots to do at Dutch Comic Con and visitors can indulge themselves in the world of Movies, TV, Gaming, Cosplay, Comics and everything related to pop culture. In this article we will tell you all about the movie- and television guests announced so far...
Jenna Coleman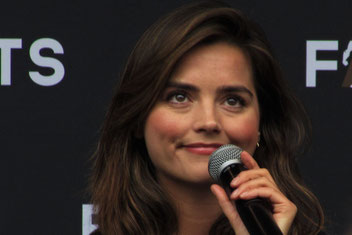 The first guest on the guest list of Heroes Dutch Comic Con is British actress Jenna Coleman. We already attended part of Jenna Coleman's panel at FACTS Fall Edition 2017 and we are so happy that we are getting another chance at this edition of Dutch Comic Con, because she has been doing a lot of cool projects ever since.
Jenna-Louise Coleman was born in Blackpool (England, United Kingdom) on 27 April 1986, as the daughter of Karen and Keith Coleman. She has an older brother named Ben.
Jenna went to a private school named Arnold School in Blackpool and at one point she was head girl of the school (official student and school representative). During her school days Jenna was already very interested in acting and she was a member of the Yer Space theatre company. At one point she did the play Crystal Clear at The Edinburgh Festival and she received for her performance. Jenna was offered a place at York University to study English, but she turned it down because she wanted to pursue her acting career. She auditioned for the role of Jasmine Thomas in the soap "Emmerdale" and landed it. Eventually she played the role in 180 episodes between 2005 and 2009. During her time on "Emmerdale" she was nominated for several awards.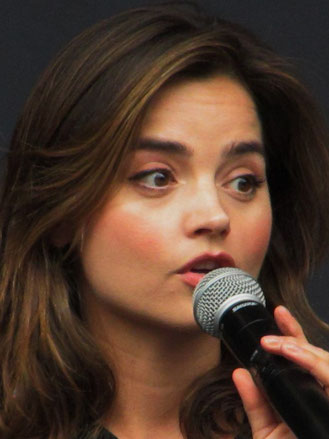 In 2009 she joined the cast of "Waterloo Road" for the fifth season of the show. She played the role of schoolgirl Lindsay James. At the time she was 23 years old and later on in interviews she talked about how strange it was for her to play a schoolgirl at that age. In 2011, she played a small role in "Captain America: The First Avenger". She played the role of Connie (Bucky's date for the Stark Expo). 2012 was a big year for Jenna: she played the role of Annie Desmond in the TV mini-series "Titanic". In March 2012, Steven Moffat (producer of "Doctor Who") announced that Jenna Coleman would play the role of Clara, the companion of the Eleventh Doctor (Matt Smith) in season 7 of the show. She auditioned in secret and pretended she was auditioning for a role in "Men on Waves", which served as an anagram for Woman Seven and that was based on the fact that she would first appear in season 7. She played the role on and off from 2012 until 2017. During this time, she played several other roles, like: "Dancing on the Edge" (2013, as Rosie), "Death Comes To Pemberly" (2013, as Lydia Wickham) and "Me Before You" (2016, as Katrina Clark). In 2016 she landed the title role of Victoria in the TV show with the same name, about the early life of Queen Victoria. She played the role for 3 years, from 2016 until 2019. In 2017, Jenna got the role of Joanna in the 4-part mini-series "The Cry" (based on the 2013 novel by Helen FitzGerald).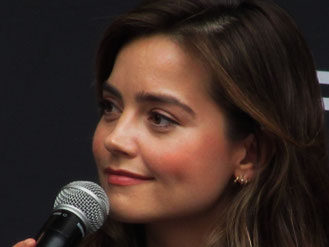 In 2019, Jenna returned to theatre (The Old Vic in London to be exact), when she stars as Annie in the production of "All My Sons". Also in 2019, Jenna was announced for the role of Marie-Andrée Leclerc in "The Serpent", a Netflix series about convicted serial killer Charles Sobhrai. Production of the show began in September 2019 in Bangkok, Thailand. It was supposed to be aired in the second part of 2020, but due to the Covid-pandemic the production was suspended. They resumed filming in the summer of 2020 and it premiered on Netflix on January 1st 2021. Most recently Jenna made her appearance in the long-awaited series "The Sandman" based on the comics by Neil Gaiman. In this hit show Jenna plays the role of powerful sorceress Johanna Constantine.
Jenna Coleman will be a guest at Heroes Dutch Comic Con on both Saturday and Sunday.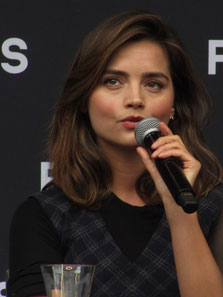 Prices:
Autograph: €40
Selfie €50
Photo op: €50
Combo entrance ticket (day ticket) and photo op: €75
Times:
Photo op: 
Saturday: 13.00-14.00
Sunday: 13.00-14.00
Q&A:
Saturday: t.b.a.
Sunday: t.b.a.
Dan Fogler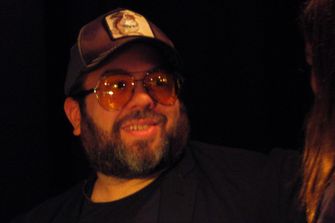 The next guest on the list, is a guest we already met some years ago and he was also a guest at Heroes Comic Con Belgium in September. You might have seen him fighting zombies or maybe you know him as Newt Scamander's side-kick Jacob Kowalski....He has played in some amazing movies and series and he is also a very talented writer of comic books.  Yes! We are talking about the one and only Dan Fogler and he is making his way to Utrecht for Heroes Dutch Comic Con Winter Edition 2022!
Daniel Kevin Fogler was born on October 20, 1976 in Brooklyn, New York (United States). Dan was the second child of Shari Fogler (an English teacher) and Richard Fogler (a surgeon) and has one older brother named Jason. Dan's elementary school was the Windmill Montessori School in Brooklyn, New York and he continued his education at Poly Prep Country Day School also in Brooklyn. In 1994 he graduated and moved to Boston, New England (Massachusetts); where he attended the School of Theater at Boston University.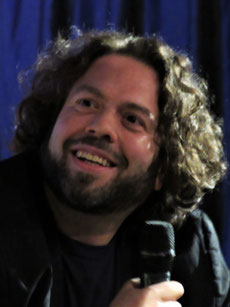 During his early career Fogler combined theatre work with work on screen. In theatre, he made a name for himself on Broadway with the musical "The 25th Annual Putnam County Spelling Bee" (2005). He even won a Tony Award for Best Featured Actor in a Musical. Earlier on in 2002, he made his TV debut on Fox's "30 minutes of Fame", where he was a contestant in the show and did an impersonation of Al Pacino. In 2006, Dan played the role of Zack in "School for Scoundrels".  In 2007, he landed the role of Randy Daytona in "Balls of Fury", a movie that reached quite a cult status. In 2008, Dan was the voice of the goose Zeng in "Kung Fu Panda". In 2009, Dan played another role that gained quite some cult following, when he portrayed Hutch in the movie "Fanboys". From 2011 until 2012, Dan had a leading role as Kenny in the comedy series "Man Up!". In 2013 he went from comedy to horror when he had recurring role in 3 episodes of "Hannibal". Dan played Franklin Froideveaux, a patient of Dr. Hannibal Lecter (played by Mads Mikkelsen). He also bags a recurring role in "The Goldbergs" and played the role of Marvin Goldberg in 12 episodes between 2013 and 2019.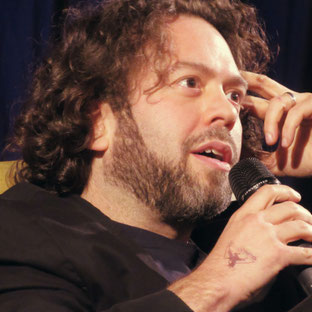 The year 2016 turns out to be the year of Dan's big worldwide break, when he sets his first steps into J.K. Rowling's Wizarding World. He takes on the role of Jacob Kowalski in "Fantastic Beasts and Where To Find Them". In years that follow, Dan will step into Jacob's shoes for two sequels (until now..), being: "Fantastic Beasts and The Crimes of Grindelwald" (2018) and "Fantastic Beasts and The Secrets of Dumbledore" (2022). These movies serve as prequel to the "Harry Potter" movies. In 2018, Dan joins the cast of "The Walking Dead" for the recurring role of Luke, a member of Magna's group. Recently, he took on the role of Francis Ford Coppola in the TV show "The Offer". Luckily Sky Showtime recently launched in The Netherlands, so I have been watching it and I loved it.
We already mentioned that Dan also writes comic books and he has a comic book business called Fogler's Fictions. Oh and by the way: did we already tell you that Dan is also a gifted sculptor and singer? Just go and meet this Jack-of-all-trades at Heroes Dutch Comic Con, because besides all of the above, Dan Fogler is also a really nice guy!
Dan Fogler will be a guest at Heroes Dutch Comic Con on both Saturday and Sunday.
Prices:
Autograph: €30
Selfie €40
Combo autograph and selfie: €60
Photo op: €40
Meet & Greet: €100
Combo entrance ticket (day ticket) and photo op: €65
Combo entrance and Meet & Greet: €125
Times:
Photo op: 
Saturday: 10.15-11.15
Sunday: 10.15-11.15
Meet&Greet: 
Saturday: 15.30-16.00
Sunday: 15.30-16.00
Q&A:
Saturday: t.b.a.
Sunday: t.b.a.
Paul Blackthorne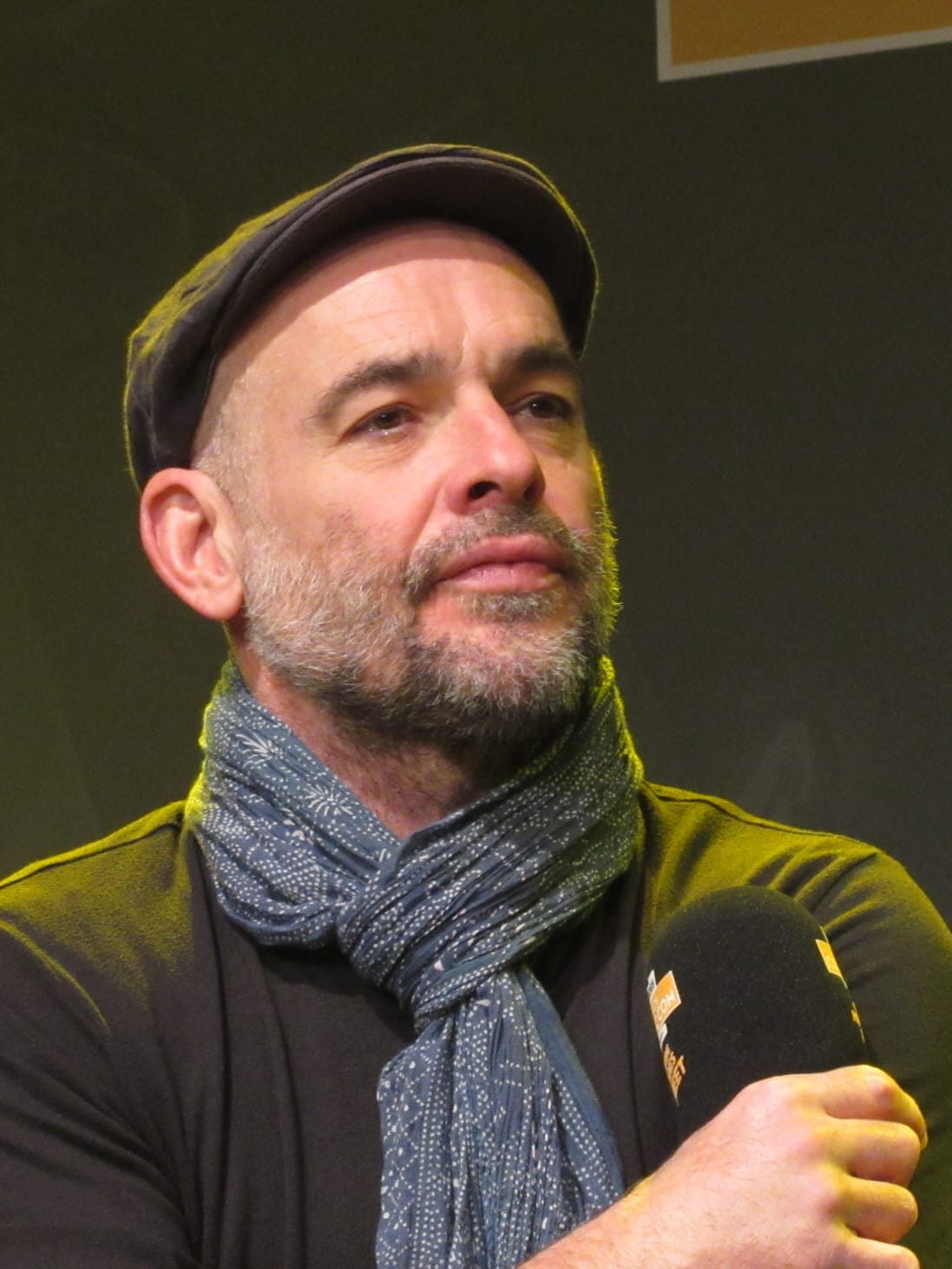 We are both big fans of the TV show "Arrow" and this next guest is known from this show. During the first season of the show, we had kind of a love-hate relationship with this character, but it wasn't long before it was all love for Detective Quentin Lance! Yes, that's right ... Paul Blackthorne will be in Utrecht next month and that's not all (more about that later).
Paul Blackthorne was born on 5 March 1969 in Shropshire, England (United Kingdom). His father was a military officer, so Paul spent most of his childhood travelling around military bases in England and Germany. Not much is known about his early life, but Paul always seemed to have an interest in acting. At age 11 he made his stage debut in the National Youth Musical Theatre production of "The Leaving of Liverpool". When he was 21 years old, he travelled the world with a very small budget and from that moment on travelling became one of his passions, as was photography.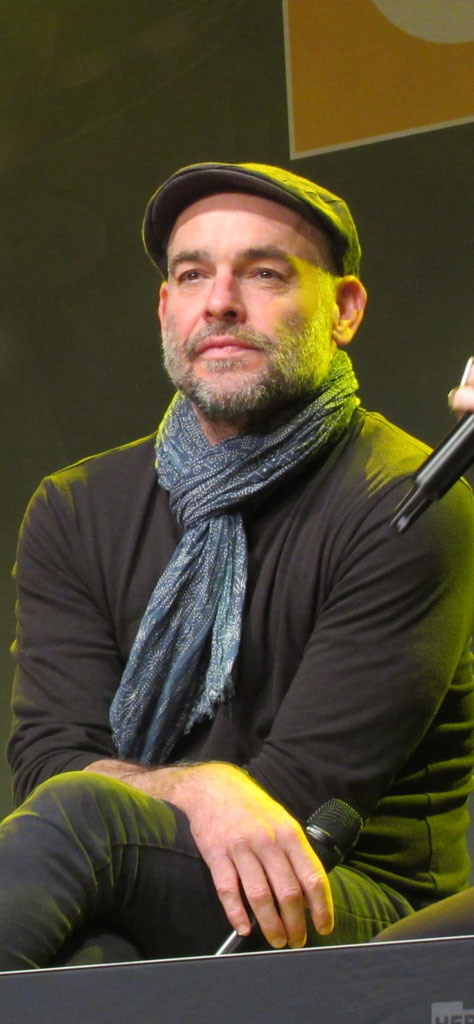 Paul made his way into professional acting by doing TV commercials. One of his most successful (and breakthrough) commercials was the Grim Reaper commercial for Virgin Atlantic in 1997. After this one, more commercials followed. In 1999, Paul makes his TV debut with roles in two shows; he plays the role of Gino in one episode of "Jonathan Creek" and the role of Liam McGregor in four episodes of "Peak Practice". In 2001, Paul plays the role of Guy Morton in 11 episodes of Holby City and he makes his movie debut in the Bollywood movie "Lagaan" (also known as "Once Upon a Time in India"). In this Academy Award nominated sports drama Blackthorne plays the role of the sadistic Captain Andrew Russell. Paul spent months learning Hindi for this role. He later recalls his time in India (while shooting the movie) among the most rewarding in his acting career. Not long after they finished filming for "Lagaan", a devastating earthquake wrecked the town they filmed in, including the apartment building the cast stayed in. Paul felt committed to helping the victims and he set up a special exhibition of his photographs in London. All proceeds went to helping the victims. Later on (in 2009) his "Delhi to Manhattan" exhibition in New York City was also to benefit the Tibetan children of the same town.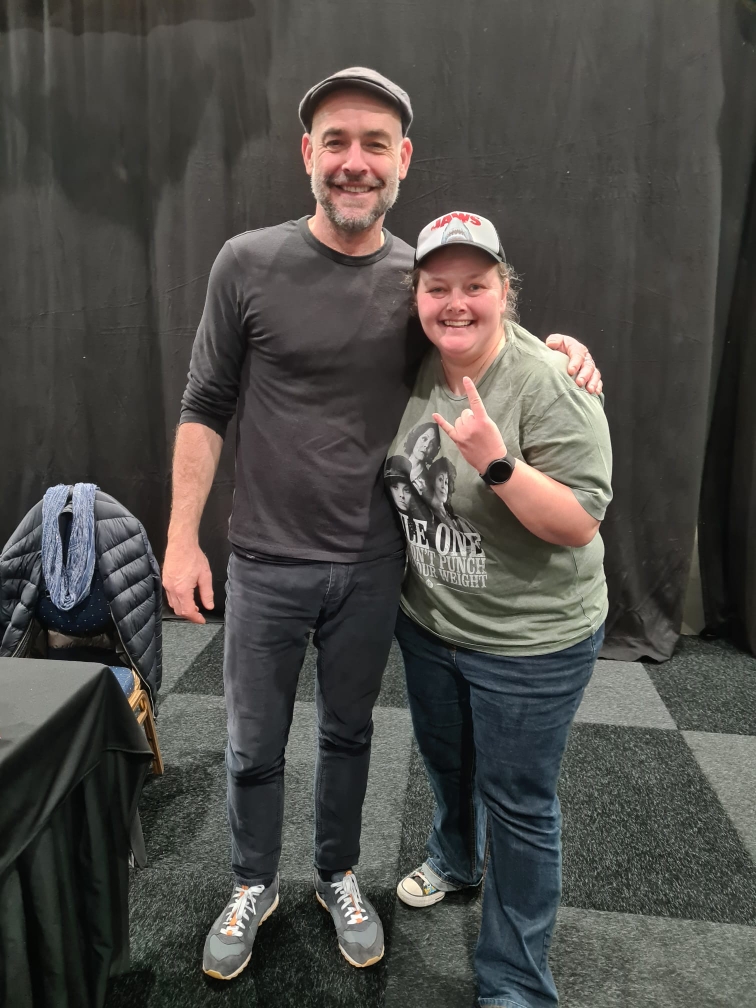 In 2002 and 2003, Paul plays British doctor Matt Slingerland in 13 episodes of "Presidio Med". In 2004, he stays in white coat when he plays the role of Dr. Jeremy Lawson in the king of medical drama "E.R.". Also in 2004, he joins the cast of "24" when he takes on the role of biological terrorist Stephen Saunders. In 2007, he lands the leading role of magical private investigator Harry Dresden. From 2007 until 2012, Paul plays roles in multiple TV shows, like: "Big Shots" (2007-2008, as Terrence Hill), "Lipstick Jungle" (2008-2009, as Shane Healy), "The Gates" (2010, as Christian Harper) and "The River" (2012, as Clark Quietly). In 2012, Paul joins the cast of CW's "Arrow" as Detective Quentin Lance. Eventually he would portray Lance in 141 episodes of "Arrow" (2012-2020), 2 episodes of "Legends of Tomorrow" (2016) and 2 episodes of "The Flash" (2015-2017). In 2019, Paul takes on the role of Detective Tom Hackett in "The InBetween". Besides being an actor, Paul is also a great photographer and director. In 2013, he made his directorial debut in "This American Journey". In this road trip documentary Paul and Australian photographer Mister Basquali travel across the United States interviewing American people about their hopes for the future.
Paul Blackthorne will be a guest on both Saturday and Sunday.
Prices:
Autograph: €30
Selfie €30
Combo autograph and selfie: €50
Photo op: €40
Meet & Greet: €100
Combo entrance ticket (day ticket) and photo op: €65
Combo entrance and Meet & Greet: €125
Times:
Photo op: 
Saturday: 12.00-13.00
Sunday: 12.00-13.00
Meet&Greet: 
Saturday: 10.15-10.45
Sunday: 10.15-10.45
Q&A:
Saturday: t.b.a.
Sunday: t.b.a.
Stephen Amell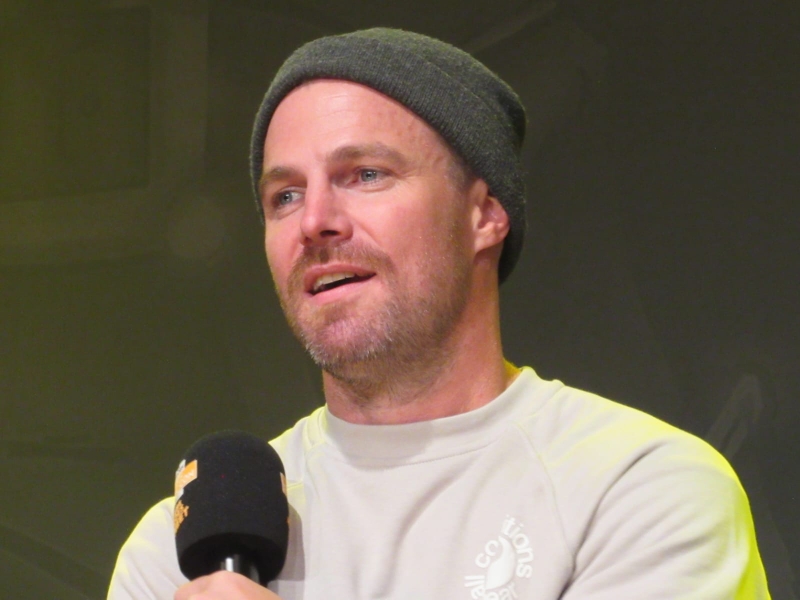 As if we weren't already excited about the guests that were announced, Dutch Comic Con had another surprise for us. When we first saw the hints that they dropped, we already knew it would be another "Arrow" guest. And we had an idea about who it could be, but we couldn't believe that this guest would come to The Netherlands. The second hint also went into that direction ... could it be??? No, only in our dreams ... The day of the announcement came and when the name dropped I was jumping up and down. Thé Green Arrow was coming to Utrecht. I am talking about Canadian actor Stephen Amell and boy are we excited about that (excited is the understatement of understatements!). Stephen is mostly known for being Oliver Queen/The Arrow on CW's "The Arrow", but he is did so much more. Let's talk about Stephen Amell!
Stephen Adam Amell was born on May 8, 1981 in Toronto, Ontario (Canada) to parents Thomas J. and Anne Amell. Stephen grew up in Toronto and ever since he was a child he had an interest in sports. In his youth he was an avid supporter of local sports teams like: the Toronto Raptors (basketball), the Toronto Maple Leafs (ice hockey) and the Toronto Blue Jays (baseball). Stephen attended St. Andrew's College in Aurora (Ontario), which was an all boys private independent school. He graduated in 2000 and it was during his teen years at the college that he decided he wanted to pursue a career in acting.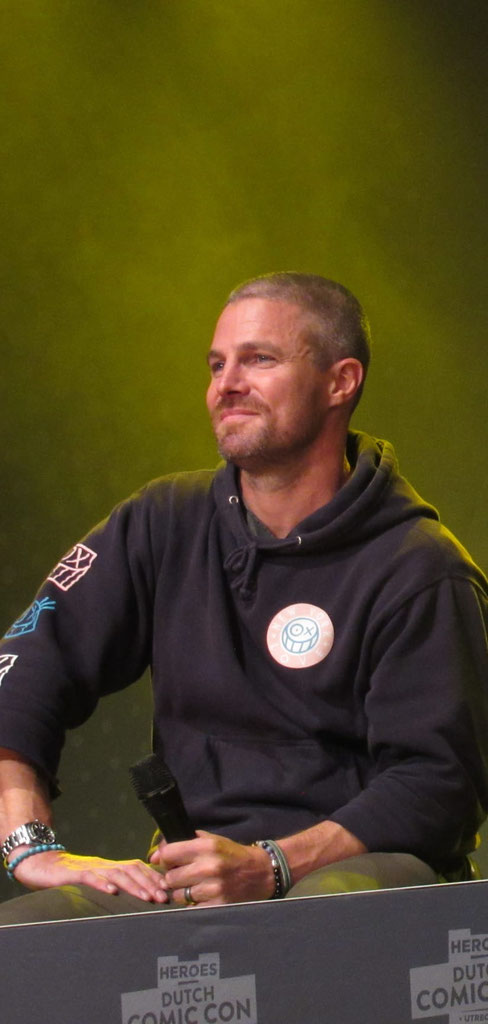 In 2004,  Stephen made his first appearances on Canadian television, with minor roles in: "Queer as Folk" (as spinning instructor)  and "Degrassi: The Next Generation" (as doorman). Fun Fact: While Amell played a spinning instructor on "Queer as Folk", he actually had a side job as spinning instructor to pay the bills. In 2005, Stephen played the role of Jason in five episodes of the romantic drama "Beautiful People" and he also played the role of David in the first season of "Dante's Cove" (unfortunately he got replaced in the second season). From 2006 until 2008, he played a recurring role (as Billy) in the Canadian sports comedy "Rent-A-Goalie". In 2007, Stephen won a Gemini Award for his guest role as Craig Riddlemeyer in the sci-fi show "ReGenesis'. From 2007 until 2010, Stephen appeared in multiple TV shows, like: the Canadian sitcom " 'Da Kink in My Hair" (2007-2009, as Matthew) and in the family drama "Heartland" (2007-2010, as Nick Harwell). In 2010, Stephen thought it was time to move to Los Angeles (U.S.). His first job in America, was a role sitting in the audience of "Jimmy Kimmel Live". While he was sitting in the audience, he got a call from his agent about a previous audition, but got a reprimand from the security guard because phones have to be turned off during the taping of the show. He snuck out during the musical break of the show and his manager told him that he landed a role in one episode of "CSI: Miami" as Peter Truitt. He told this story to Jimmy Kimmel during his first appearance as a guest o the show in 2015. 
2011 turns out to be a very busy and important year for Stephen, as it is the year he starts to make a name for himself in Hollywood. He joins the cast of popular TV show "The Vampire Diaries" as werewolf Brady, plays the role of Jason in 10 episodes of comedy "Hung", he starred as real life Dutch criminal Joran van der Sloot in the TV Movie "Justice for Natalee Holloway" (based on true events) and he was announced for the recurring role of Scott Becker in the upcoming season (2012, season 5) of "Private Practice". Early 2012, Stephen was announced to be cast as Oliver Queen/Green Arrow on the upcoming CW superhero show "Arrow" based on DC Comics. In the years that followed, the Arrowverse was created and this led to Stephen also appearing as Oliver Queen/Green Arrow in other shows within the universe of "Arrow", like: "The Flash", "Legends of Tomorrow", "Vixen", "Supergirl" and "Batwoman". During his time on the Arrowverse, he also played some other roles like Casey Jones in "Teenage Mutant Ninja Turtles: Out of the Shadows" (2016) and he also played Garrett in "Code 8" (2019). In 2020 (after 8 seasons of "Arrow") he says goodbye to the role that made him rise to prominence. In 2021, he combines his love for acting and his love for show wrestling (he first stepped in the wrestling ring in 2015 during WWE's Summer Slam), when he takes on the role of Jack Spade in the Starz show "Heels" about the rivalry between two brothers ... no I'm gonna stop here, just check it out! "Heels" is renewed for a second season and I can't wait.
Stephen Amell will be a guest at Heroes Dutch Comic Con on both Saturday and Sunday.
Prices:
Autograph: €60
Selfie €70
Combo autograph and selfie: €120
Photo op: €70
Meet & Greet: €200
Combo entrance ticket (day ticket) and photo op: €99,50
Combo entrance and Meet & Greet: €229,50
Times:
Photo op: 
Saturday: 11.15-12.00
Sunday: 11.15-12.00
Meet&Greet: 
Saturday: 13.00-13.30
Sunday: 13.00-13.30
Q&A:
Saturday: t.b.a.
Sunday: t.b.a.
Lou Ferrigno Sr.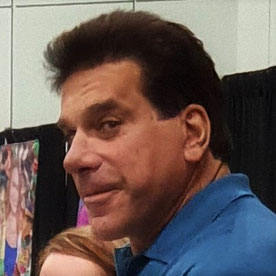 From the Green Arrow, we go to another green hero. This green Marvel hero, has been portrayed by many actors over the years, but there is always a first. I am of course talking about everyone's favorite green man The Hulk and the first one to play Hulk in live action was the incredible Lou Ferrigno! In the 1978 TV series, there were two actors playing scientist Banner and his alter ego Hulk. While Bill Bixby portrayed Banner, it was Ferrigno that played The Hulk. When we were at Comic Con Los Angeles in 2019, we already caught a glimpse of this legendary cult hero. And now he is coming to Utrecht. Time to tell you more about the man behind the very first Hulk.
Louis Jude Ferrigno (Sr.) was born on 9 November 1951 in Brooklyn, New York City, New York, United States. He was the first born son of Victoria and Matt Ferrigno (Louis has a younger brother named Andrew). Soon after his birth, Lou suffered from several serious ear infections, which weren't treated right (the Ferrigno family was not very rich). As a result of this Lou lost 75 to 80% of his hearing, but this was not diagnosed until he was three years old. Young Lou suffered from a lot of pain in both ears, but his family could only afford one hearing aid, so he used to switch between ears every 6 months. During his childhood Lou was bullied by his peers, because of his hearing disability and the speech impairment that was a result of it. They used to call him all kinds of names, like 'Louie the Mute" and "Dumb Louis". As if this is not sad enough, Louis would also be emotionally abused by his father. Young Louis would loose himself in the comics of Superman, The Hulk and Spider-man. Reading this comics he would imagine himself as a super hero and being stronger than anyone else. He refused to let the bullies get him down and think of himself as disabled. Lou started to take an interest in sports, especially weightlifting and bodybuilding.
He was 13 years old, when he started working out and lifting weights. For the young Lou, this was the way to become a strong person that people would respect and look up to. Unfortunately, he could not afford to go to a gym or buy his own equipment, so Lou had to be resourceful and built it from scratch. He used a broomstick and buckets partially filled with cement for example. During his teens, Lou went to Brooklyn Technical High School, where he learned metal working and graduated in 1969. It was also around this time that he started winning titles in body building competitions. But this was not enough to make a living and his father (who still refused to take him serious) forced him into taking a sheet metal working job in a factory in Brooklyn. In 1973 and 1974, Lou took the first place at the Mr. Universe competition, but at his first attempt to become Mr. Olympia in 1974 he was beaten by Arnold Schwarzenegger. A year later he became third in the same competition (Schwarzenegger won again). The world famous documentary "Pumping Iron", tells the story of this epic battle between two of the most iconic bodybuilders of our era. While Lou was training for the Mr. Olympia competition in 1977, he got a phone call from the casting people from  "The Incredible Hulk", so he made an appointment with the producer and director and they offered him the role of Hulk. Lou, however, was in the middle of training for Mr. Olympia and he could not combine these two things. This meant he had to make a choice between to of his dreams: winning Mr. Olympia or becoming one of the superheroes he read about and looked up to, when he was a little kid. He talked about this dilemma with one of his trainers (and bodybuilding legend) Joe Weider. He told him that this was a once in a lifetime chance to get to play in a TV show and Mr. Olympia would return every year. Lou took the job...and the rest is history....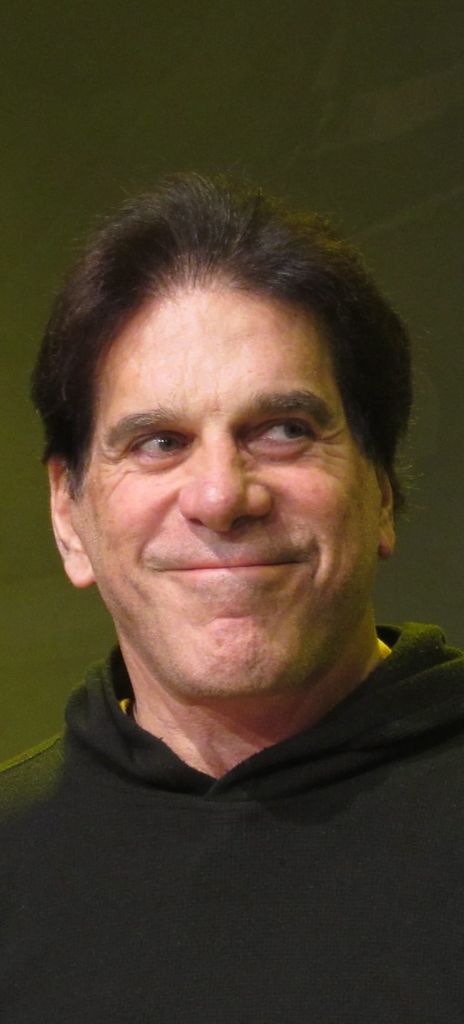 In the show Banner is played by Bill Bixby, while Ferrigno plays the Hulk. Lou and Bill became good friends and Lou eventually played the role for 82 episodes (1977-1981) and later on they did three Hulk movies together: "The Incredible Hulk Returns" (1988), "The Incredible Hulk Meets Daredevil" (1989) and "The Death of the Incredible Hulk" (1990). In 1983, another dream came true, when Lou gets the role of Hercules in the movie with the same name. In 1989, Lou played another iconic character when he took on the role of Sinbad in "Sinbad of the Seven Seas". In 1996, Lou returns to his role as Hulk, when he voices The Hulk in 21 episodes of "The Incredible Hulk" and in 2003, he has a cameo as security guard in the movie "Hulk", starring Eric Bana as Bruce Banner. In 2008, he repeats this in the movie "The Incredible Hulk", starring Edward Norton. Ferrigno again plays the role of a security Guard as well as voices The Hulk. More recently, Lou played the role of Lenny in "The Offer", the series about the making of "The Godfather". Although Lou will always be connected to his role as "The Hulk", he did so much more than that and has been working hard ever since he picked up that first weights back when he was a kid. I always love seeing Ferrigno play himself in "The King of Queens", where he played Doug Heffernan's next door neighbour in 18 episodes.
Lou Ferrigno will be a guest at Heroes Dutch Comic Con on both Saturday and Sunday.
Prices:
Autograph: €40
Selfie €35
Combo autograph and selfie: €60
Photo op: €30
Meet & Greet: €100
Combo entrance ticket (day ticket) and photo op: €59,50
Combo entrance and Meet & Greet: €129,50
Times:
Photo op: 
Saturday: 12.00-13.00
Sunday: 12.00-13.00
Meet&Greet: 
Saturday: 14.00-14.30
Sunday: 14.00-14.30
Q&A:
Saturday: t.b.a.
Sunday: t.b.a.
Sarah Rafferty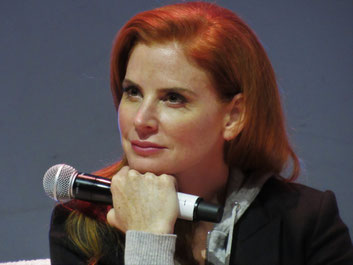 Last September we wet to the first edition of Heroes Comic Con Belgium in Brussels Expo and we were very excited to get to meet the actress behind one of our favorite characters from "Suits". Of course we both love Louis Litt, played by Rick Hoffman and we met him at FACTS Spring Edition 2022. So when Heroes Comic Con Belgium announced our other favorite we were over the moon... I am talking about Donna Paulsen, who is played by Sarah Rafferty. If you have watched "Suits", you gotta love Donna. We met Sarah in Brussels and she rocked! Now she is coming to Utrecht and all we can say is: we're  still excited (and yes that is a huge understatement).
Sarah Gray Rafferty was born on December 6, 1972 in New Canaan, Connecticut (US). She was the fourth and youngest daughter of Michael Griffin Rafferty Jr and Mary Lee Rafferty. Sarah spent her childhood in New Canaan and from a very young age she knew she wanted to become an actress. In later interviews Sarah credits her parents for stimulating her love for the arts during her childhood and beyond. Sarah's father was an avid painter (next to his daytime job as a financer), so there was a creative atmosphere at home. Sarah's mother was an English teacher at a private school.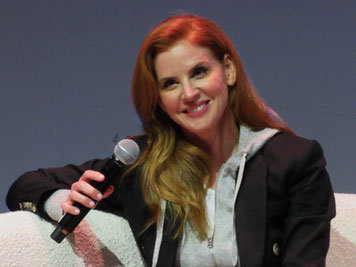 From a young age Sarah knew she wanted to become an actress and to achieve this dream she had to get the right education. So after her graduation at Phillips Academy in Andover (Massachusetts), a university prep school, Sarah went to Hamilton College in New York. She majored in English and in Theater and graduated magna cum laude. Subsequently Sarah set of to Oxford University in London (United Kingdom), to improve her stage skills at the theater of the University.But that still was not enough for young Sarah and when she returned home she enrolled at Yale University in New Haven Connecticut. Eventually she graduated with a Master of Fine Arts. Sarah was ready to take on acting professionally and her acting career came of the ground with the role of Sarah in the movie "Trinity" (1998). In years that followed, Sarah made a lot of appearances in movies and TV series, like: "Walker Texas Ranger", "Six Feet Under", "Law&Order", "The Practice" and "CSI: Miami". Sarah also played the role of Dr. Casey Matthews  in 3 episodes of the TV show "Tremors". Besides that, she appeared in shows, like: "Charmed", "CSI", "8 Simple Rules", "Samantha Who?", "Numb3rs", "Bones" and a lot more, but they were all secondary and episodic roles. Sarah finally got her big break in 2011, when she landed the role of the all knowing secretary Donna Paulsen in "Suits", which grew out to be a huge hit. From 2011 until 2019, Sarah played the role of fan favorite Donna in 134 episodes and in 7 webisodes of "Suits". After her time on "Suits", Sarah played a 3-episode role in "Grey's Anatomy" as Suzanne Britland (2020). In 2021-2022 she joined the cast of the popular "Chicago Med" with her role as Dr. Pamela Blake... Sarah is announced to play the role of Dr. Katherine Walter in the upcoming Netflix adaptation of Ali Novak's bestselling book: "My Life with the Walter Boys" .
Sarah Rafferty will be a guest at Heroes Dutch Comic Con on both Saturday and Sunday.
Prices:
Autograph: €?
Selfie €40
Combo autograph and selfie: €70
Photo op: €45
Combo entrance ticket (day ticket) and photo op: €74,50
Times:
Photo op: 
Saturday: 10.15-11.15
Sunday: 10.15-11.15
Q&A:
Saturday: t.b.a.
Sunday: t.b.a.
We certainly can't wait to get over to Utrecht for another great weekend. Over the years, we visited each and every Dutch Comic Con since the beginning and it never lets us down. Will we see you there?