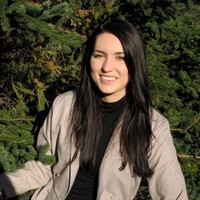 Today we have got a very special article for you! In the past we have done some interviews with all kinds of people, who are somehow connected to the movies/series or convention scene. Some examples are: Zeno Pictures (film distribution), Steve de Roover (film critic and producer) and Jonas Wolcher (director and producer). You can check out our Insights and Interviews section for more of these interesting insights. And now we have got another one for you and it's a good one. We had the opportunity to do an interview with Emma Stensaas, a graphic designer based in New York City. Over the last years Emma has been making a name for herself in the world of TV- and movie production. She has worked on some amazing series and movies, like: "BlacKkKlansman" (2018), "Russian Doll" (2019),  "She's gotta have it" (2017), "Red Oaks" (2014) and the upcoming crime drama series "Godfather of Harlem" (starring Forest Whitaker and Lucy Fry). This show can be seen as the prequel to the 2007 movie "American Gangster" (starring Denzel Washington and Russel Crowe)...  Time to get to know this incredibly talented woman a bit better!
Who is Emma Stensaas?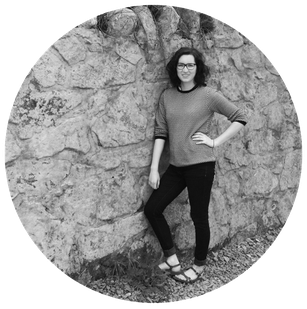 First up asked Emma: Can you tell us a bit more about yourself and your work as a graphic designer for movies and television?
"Sure. I am originally from Michigan and went to school at the University of Michigan in Ann Arbor. I majored in Screen Arts and Cultures and graduated in 2010 with a Bachelor of Arts. My first film job was as an Art Department Assistant on Scream 4, which was shooting in Ann Arbor that summer. I moved to New York in 2011 with the idea of pursuing work in Film & TV, but didn't have many contacts in the industry. I spent a few years waiting tables and doing freelance graphic design before I was able to 'break into' the industry here. I worked again as an assistant for about a year, before joining the union to become a graphic designer.
It's been a journey! Now I am happily living in Brooklyn with my wonderful (Dutch) husband. I typically work on about 3 projects a year, with jobs varying in length from about 3-6 months."
So how did you get into this line of work? Is it something you always dreamed of when you were younger or did something inspire you to do so?
"On my first job I was able to see the role of the graphic designer in the Art Department, and that intrigued me. Once I started creating graphics, I really enjoyed the process. It's visual problem solving and there are endless solutions - the trick is finding the elegant ones. In TV production there is never enough time, so you have to design FAST. It's sometimes stressful, but it also pushes you to do more than you think you're capable of, which can be exhilarating....Scream 4 was the first film I worked on as an assistant. The first film I did graphics for was A Birder's Guide to Everything (2013)."
Graphic Design
For most people the world of graphic design is a bit fuzzy. Of course we all see and enjoy the result at the end, but how does it all work? Do you have to do an audition of some sort?
"There is generally an interview with the Production Designer, who is the head of the Art Department, and the Art Director. Usually I will show my portfolio, and we will talk over the needs of the project, aesthetic, timeline, etc." 
And when you get the job...what does a regular work day look like for you?
"I am usually in the Art Department office 8am - 6:30pm. I spend most of my day designing, but I also read scripts, create breakdowns of what graphics are needed and in which scenes/locations, communicate with printers and other vendors, have meetings, and work on physically creating props."

Lately Emma has been working on some really big projects and there are some very cool things coming up. Let's have a chat about two of her recent projects: Spike Lee's "BlacKkKlansman" and Netflix' "Russian Doll". 
About BlacKkKlansman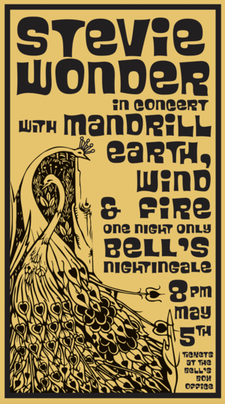 For those of you that haven't heard of this amazing movie: "BlacKkKlansman" is the latest movie of writer/director Spike Lee. It is based on the actual story of Ron Stallworth, an African American cop that infiltrated the Ku Klux Klan (KKK) in the early 70's. It won numerous prizes, including the Academy Award for "Best Adapted Screenplay". 
So how did you get involved in this movie?
"I had worked with the Production Designer previously on She's Gotta Have It, and he asked me to join the project in the fall of 2017."
Like we already mentioned "BlacKkKlansman" is set in the early 70s, which is almost 50 years ago. Did you do research before you started and how does this work?
"Yes we did a lot of research. We spent a lot of time looking for historical photos, especially of Colorado Springs during that time period. Libraries, museums, and historical organizations were all great resources for us. Specific to graphics - I did a lot of research on fonts to make sure the ones I chose were historically accurate."
Can you tell us something more about your designs for the movie?
"One thing I enjoyed was incorporating western styles (like cowboys) into some of the designs for storefronts and flyers. It's a style that is prevalent in areas like Colorado, but not really much at all in New York. Stuff like that helps subtly sell the idea that the characters are in Colorado Springs, and not a small town in New York state - which is where it was filmed."

About Russian Doll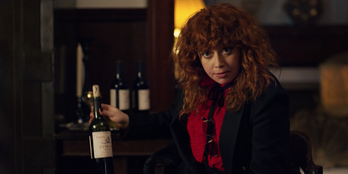 Another one of Emma's recent big projects is Netflix' "Russian Doll". It's about a woman, Nadia, who relives her 36th birthday over and over again . She keeps dying and then she returns to her birthday party again. She finds out about it and tries to discover how this surrealistic time loop is happening. The series stars Natasha Lyonne in the role of Nadia.
So we asked Emma...how did you get involved in the show?
"A fellow graphic designer recommended me, and I had an interview with the Production Designer and team..."
And did you have to do a lot of research (just like you did in "BlacKkKlansman")?
"Yes there is always research involved to make believable graphics - whether a hospital logo or a concert poster. Since the show was set in modern day, I had some freedom to experiment with different styles."
Can you tell us something more about your design work for "Russian Doll"?
"I created many of the background graphics to subtly reinforce motifs and themes of the show. For example, posters show: maze-like designs, distorted faces, people in masks, running/movement, reflection, animals, things multiplying, repetition, etc."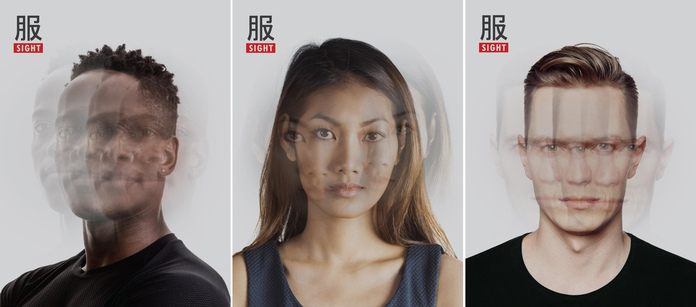 After doing some research ourselves it seems that the design of "signage" is one of your specialties? Are there different departments or specializations in your line of work or can you do anything?
"Signs are involved in almost every project, they help the viewer understand where the characters are, which can be crucial. So, yes I do end up making a lot of signs!
Within the graphic design role some people do specialize. I know some designers who prefer to do screens rather than print, meaning phone and computer screens that appear within the show. In general I would say you need to have a broad range of skills to be successful, because there is huge variety in the work we are asked to do. Depending on the show, I may be asked to make anything from a 1950s package of cookies, to a logo on the side of a bus, to a futuristic website."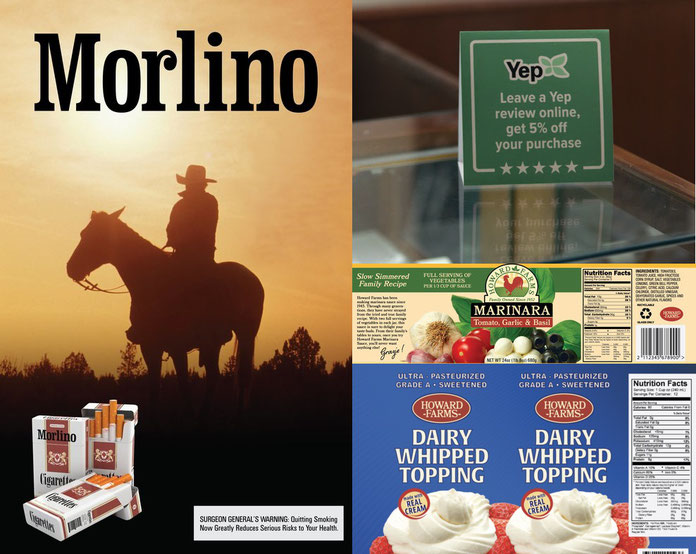 Past, present & future...
As you can see Emma has done some amazing work on a lot of different projects. But what project are you most proud of?
"I really enjoyed working on "BlacKkKlansman". Not only was it an awesome team of people, but it was my first chance to do 1970s graphics, which had been a goal of mine for years."
And when  looking forward: what would your dream job be?
"Period graphics are my passion, so any job that I get to research and recreate a specific time period is basically my dream job."
Are there any future projects, that you can talk about?
"I recently finished work on an upcoming TV show called Godfather of Harlem. It's set in 1963 New York and features Forest Whitaker in the leading role. The early 1960s were an amazing time for graphics! "
We have got one final question for Emma: Our tagline is #excitedisanunderstatement, but what gets you excited right now?
"I am excited for the future! Looking forward to spring, and seeing where my creative pursuits take me."
On that note we have come to the end of this article. We would like to thank Emma for taking the time to answer all of our questions. It was so interesting to hear more about the work of a graphic designer for film and TV. I guess I never realized that everything we see on the screens is designed for the actors, the actresses and the public to feel like you truly are in the time period the movie or show is set in. Without people like Emma, our favorite movies and TV shows would be rather dull to watch...
All pictures and images are courtesy of Emma Stensaas from emmastensaas.com