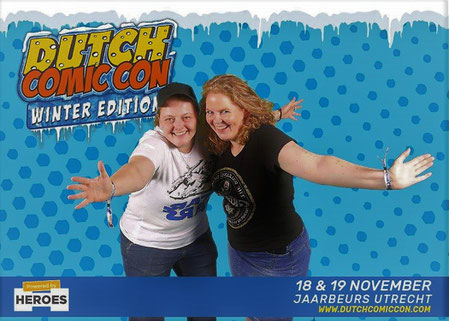 In just one more week it is time for another edition of Heroes Dutch Comic Con - Spring Edition.  The first edition of this event took place in 2015 in the Jaarbeurs in Utrecht and we have been there for every edition since. After two successful editions in 2015 and 2016, Dutch Comic Con decided it was time to expand and since  december 2016 there are two editions per year (yay!): a Spring and a Winter Edition. Well let's talk about what's in store for this year's Spring edition of Heroes Dutch Comic Con! Of course we will mainly focus on the special movie and tv guests, but we will also talk about the rest of the event...
Movie & Tv Guests
Ever since their first edition in 2015, Dutch Comic Con always had an amazing guestlist (as you can see on the pictures below) and this upcoming edition is no different. In the last couple of months they announced some amazing guests and one guest in particular made me jump for joy. So without further ado, let's take a look at the guestlist for Heroes Dutch Comic Con 2018.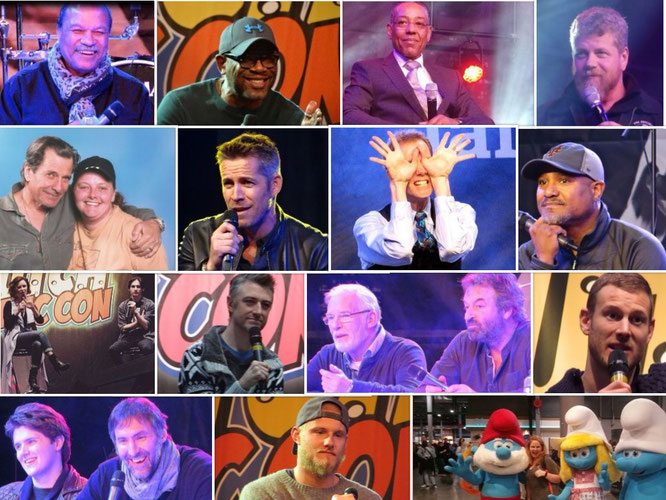 Dwight Schultz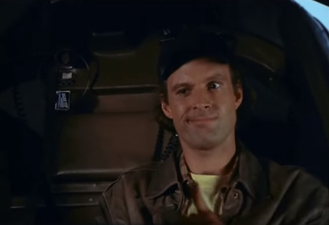 When Dutch Comic Con announced Dwight Schultz I almost peed a little (lol). I have always been a big fan of "The A-Team" and as you know (if not: shame on you!) Dwight played the role of "Howling Mad" Murdock in the immensly popular tv show from the eightees.  Well everybody loves Murdock, right? When I was a young girl I had a big crush on Murdock (and MacGyver). H.M. Murdock is one of the members of the A-Team, but he is the only member that "isn't accused of a crime they didn't commit". Instead of this Murdock was declared insane and put away in a psychiatric hospital. No one really knows if Murdock really ís insane (well except for B.A. of course, who is convinced he is). Dwight Schultz was born on november 24th, 1946 in Baltimore (U.S.). In 1970 he graduated Towson State University in Maryland with a B.A. (yes, a B.A. which stands for Bachelor of Arts) in Theatre Arts. He has been a professional actor since he was 19 years old and spent his first 15 years of acting on stage, before he switched to movie and television. Besides his role as Murdock in "The A-Team", Schultz also played other roles, like: "Alone in the Dark" (as Dr. Dan Potter, 1982), "Fat Man and Little Boy" (as J. Robert Oppenheimer, 1989) and "The Long Walk Home" (as Norman Thompson, 1990). Besides this he also played the role of Barclay in "Star Trek: The Next Generation" (he reprised the role in "Star Trek: Voyager" and the movie "Star Trek: First Contact").
Katie Cassidy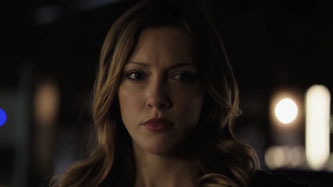 Make way for the original "Black Canary", because Laurel Dinah Lance is coming to Utrecht! Yes, that's right...Katie Cassidy will be a guest at Heroes Dutch Comic Con 2018! A few years ago, Dutch Comic Con announced Caity Lotz (the White Canary/Sarah Lance) as a guest, (unfortunately she had to cancel) and this was enough incentive to start watching "Arrow". I was thinking about watching it for a while and this gave me the final nudge.  I think it's a great show and I especially loved the first 3 seasons. So, when HDCC announced Katie Cassidy we were very happy. A few years ago, we went to ArcCon (an Arrow/The Flash Fan Convention) and Katie was announced, but she had to cancel there. But we did a write a "Spotlight Article" about her back then. A little recap: Katie was born on November 25th, 1986 in Los Angeles (as the daughter of singer David Cassidy). She is mainly known for her role in the "Arrow verse" series (at least for me), but she had roles in a lot of movies and tv shows, like: "7th Heaven" (as Zoe, 4 episodes), "When a Stranger Calls" (as Tiffany Madison, 2006), "Black Christmas" (as Kelli Presley, 2006), "Supernatural" (Ruby, season 3), "Melrose Place" (as Ella Simms), "A Nightmare on Elm Street" (Kris Fowles, remake 2010) and  "Gossip Girl" (Juliet Sharp, 12 episodes).
Zach McGowan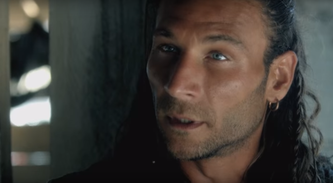 I love pirates! After Billy Bones (Tom Hopper) last November, Captain Vane will make his way to the Jaarbeurs. I am, of course, talking about "Black Sails" actor Zach McGowan. He played the role of Captain Vane, the big bad pirate, who turned out to be a big pirate with a good heart. You might also know Zach as King Roan from "The 100". McGowan was born in New York City (US) on May 5th, 1981 and he started acting school productions at a very young age. He did some off Broadway plays in his early 20s, before he moved to Los Angeles in 2005 to pursue a career in the movie- and television world. Besides "The 100" and "Black Sails", his work includes; "Terminator: Salvation" (2009), "Marvel: Agents of S.H.I.E.L.D." (as Anton Ivanov), "Dracula Untold" (2014) and "Shameless" (as Jody Silverman). Recently he was announced as the lead role in the new "Scorpion King" movie: "Book of Souls".
Mark Ryan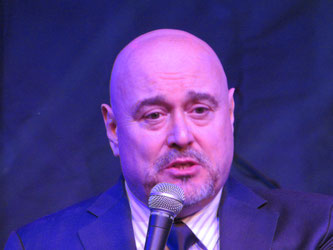 Aaaaarrrr...Captain Vane isn't the only Pirate to set sail for Utrecht. Yet another "Black Sails" actor will drop anchor in the Jaarbeurs. Mark Ryan plays the role of Mr. Gates, the Walrus' quartermaster. He is a welcome guest at Dutch Comic Con and will make his third appearance at the event next week (after 2015 and 2016).
This English born actor (born in Doncaster on June 7th, 1956) comes from a family with a strong military tradition and he combined his career in the entertainment industry with a job in the military. Ryan was a member of the British Army's Intelligence Force and later he was a Private Investigator in the U.S. He began his acting career on stage (as do most actors/actresses) and he appeared in some major West End Productions, like Andrew LLoyd Webber's "Evita". He left London's West End, to play Mac in the classic "Who Dares Wins". He also played Nasir in "Robin of Sherwood". Nasir was the first Muslim member of the Merry Men. In 1997 he moved to Los Angeles, but in the decades leading up to this he had successfully combined stage and screen work in the UK.  Mark Ryan can be considered as a Jack of all Trades, besides movie, tv and stage work, he also served as a swords master for "King Arthur" and is a very successful voice actor (he is the voice of Bumblebee, among other voices, in the "Transformers" franchise. If you are at Heroes Dutch Comic Con go and see him, he is a pleasure to listen to.
Emilie de Ravin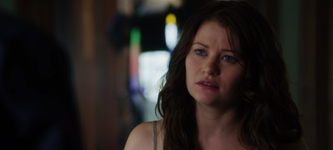 I was thrilled when Dutch Comic Con announced Emilie de Ravin as guest. The latest editions, Dutch Comic Con keeps announcing Once Upon A Time guests. And I love it. I'm a big fan of the series. I already saw Sean Maguire (Robin Hood), Jared Gilmore (Henry Mills) and Keegan Connor Tracy (the Blue Fairy) already at Dutch Comic Con. And this time it's Emilie de Ravin (Belle)! 
Emilie de Ravin is an Australian actress. She is also known for her role in the popular series Lost as Claire Littleton. I didn't watch all seasons of Lost but I've seen a few. So even more reason to be excited about meeting Emilie. In 2006, she played the role of Brenda Carter in the horror movie the Hills Have Eyes. Oh, I love that movie as well! 
 Needless to say that she has a great track record of movies and TV series. You might also know her for BeastMaster, Santa's Slay, Brick and a lot more!   
Mark Sheppard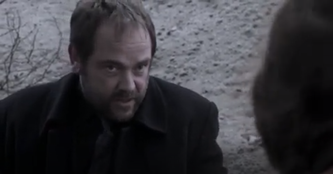 "Supernatural" fans beware! "The King of Hell" is coming to Utrecht. "Supernatural" has been on my to watch-list forever, but I still haven't watched it (I am going to do that within the year, lol). Because of this there isn't a lot I can say about Mark Sheppard's role in the show, but I can tell you about Mark Sheppard himself. Mark A. Sheppard is a British actor/musician. He was born on the 30th of May (which is my birthday too!), 1964 in London (UK). At the age of 15 Mark became a musician and played in bands like Robyn Hitchcock, Television Personalities and Light a Big Fire. He is mostly known for his recurring role of Crowley in "Supernatural", but he also starred in movies and series like: "In the Name of the Father" (as Paddy Armstrong, 1993), "Leverage" (James Sterling, 10 episodes), "Firefly" and many more.
Jason David Frank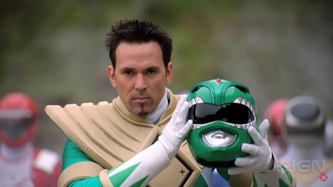 "It's morphin' time!". The original green Power Ranger is coming to Heroes Dutch Comic Con. Jason David Frank is known for his role as Tommy Oliver in "The Power Rangers". He was 19-years-old when he was cast for this role. He later became the White Power Ranger, but his color has changed a lot over the years. Besides this Jason is also a mixed martial arts fighter. 
Comics & Comic Guests
Of course, Comics and Comic Artists can't be absent on Heroes Dutch Comic Con. At this edition of HDCC there will be a "Stripdagen" hall, which translates into a "Comic Days" Hall. In this hall you can find several expositions, workshops, panels and even some auctions. Of course there will also be some national and internationally renowned Comic Artists and we will give you a short list of them below...
Stephen B. Scott

: "Batman", "X Men Forever", "Marvel Adventures of Hulk" and more. He also worked on television and movie productions, like: "Smallville", "The Dark Knight". George Lucas asked him to work on "Indiana Jones and the Tomb of Gods" and bought a lot of Stephen's art for his own private collection.

Eddy Barrows:

 He made his debut at Chaos! Comics and has been working with DC Comics for a long time now.

Apri Kusbiantoro: 

he will be presenting his new Fantasy Album "Saul" at HDCC and he will also be selling some of his original work.

Angelo Stano

: he is known for his work on "Dylan Dog" and he will be signing his new Tex Willer western "Painted Desert" at HDCC. There will even be a special limited HDCC edition. There are only 100 copies available, so if you're interested, sent an email to: 

HUM

. 

Hubert Lampert (Hachel):

 weekly magazine of "Kuifje" (Tin Tin) and his own comic "Benjamin".

Renee Rienties: "My Daily Life Comics", "Oyasumi" and "Hollandsch Manga".

Romano Molenaar: 

mostly known for his work on "Storm". This is one of Netherlands' finest comic artists, but he also worked on some American Comics.

Kenny Rubenis

: "Dating for Geeks"

Paul van Loon: 

the popular Dutch writer is coming to HDCC. He is known for "Dolfje Weerwolfje" (Alfie the Werewolf) and "De Griezelbus". He also wrote the story for "Raveleijn", an attraction in the Dutch Theme Park: "De Efteling".
Cosplay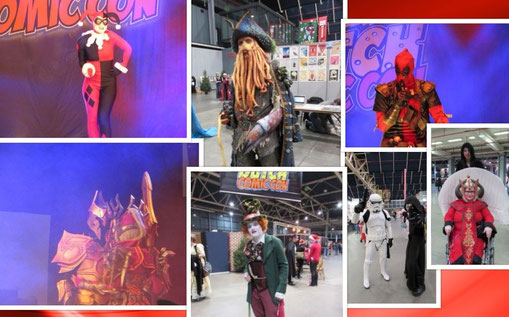 Comic Cons and Cosplay are inseperable and of course there will be a Cosplay Contest at this edition of Heroes Dutch Comic Con. For this edition HDCC will work together with Hype Creations to lift the contest to an even higher level. And what is contest without a jury? There will be a jury of 3 experienced Cosplayers. Furthermore there will be a lot of Cosplay Costume Groups (like Dutch Garrison and Ghostbusters Dutch Division
And a lot more...
Heroes Dutch Comic Con 2018 - Spring Edition will be the biggest edition up until now. The Jaarbeurs Hallen will be packed with all kinds of goodies in the Dealer Hall. There will be workshops and presentations on the DCC College Stage. Meet your movie heroes in the Guest Area and on the main stage. There will be a Game Hall... you can even get a tattoo!
We can go on and on, on why you should go to Heroes Dutch Comic Con, but you will just have to find out for yourselves. This upcoming week we will have a special Dutch Comic Con Week on Conmose.com and of course we will keep you updated at the event and afterwards with a lot of videos, articles and pictures.