Yeah! Liv and I will be attending Wolfcon! Of course we are super exited! #excitedisanunderstatement. We can't wait to go and to see you all there. That's why we to discuss the guests with you today. We're so curious to hear who's your favorite character in Teen Wolf. But also what kind of extra's you've already bought for Wolfcon. Let's not wait any longer and discuss the guests! 
Ian Bohen
I'm starting with the guest that I am personally most excited about! It's Ian Bohen! Ian plays the role of Peter Hale in Teen Wolf. In season 1, we get to know Peter as the Alpha werewolf looking for revenge! His character develops a lot along the seasons and I started to like him more and more! I'm very happy to see him as a guest at Wolfcon and I can't wait to meet him. 
Ian is also known for his roles in tv series like Chicago P.D. (Edwin Stillwell), Breakout Kings (Pete Gillies), Major Crimes (Daniel Dunn) and more. 
Max and Charlie Carver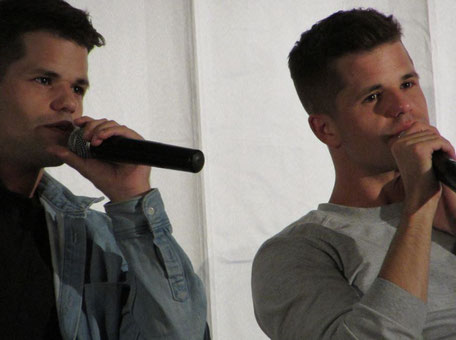 The brothers Carver! I knew these guys already before I watched Teen Wolf. Yeah, I watched Desperate Housewives. In that TV series, they play the roles of Preston and Porter Scavo (Tom and Lynette's sons). Just because of that it would have been great already to get the chance to meet them. But now I also know them as Ethan and Aiden in Teen Wolf. And that's even better! They're introduced in season 3 and I love their roles! It's awesome hat Wolfcon invited the twin brothers as a guest! We can't wait to meet them. 
Gideon Emery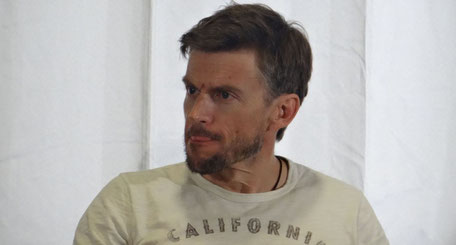 Gideon Emery is a British actor, singer and voice actor. In Teen Wolf, he plays the role of villain Deucalion. He's introduced in season 3. And he plays an unforgettable role. Deucalion is an awesome villain and Gideon is perfect for the role. With this guest, Wolfcon expanded their already impressive guest list. If you play a lot of video games, you might know his name all too well. Just to name a few example of video games that used his voice: Destiny (Master Ives), Tekken 7 (Steve Fox), Mad Max (scavenger), Skylanders: SuperChargers (Zoo Lou), Wolfenstein: The Old Blood (Fergus Reid) en way, way more! 
Ryan Kelley
Who doesn't like Deputy Jordan Parrish? Hah! He's portayed by Ryan Kelley. Ryan will also be a guest at Wolfcon. Pretty exciting right? Wolfcon will be so much fun! Ryan joined the cast of Teen Wolf as from season 3 Stilinski's new deputy. I liked the character from the beginning! And I love it that he'll be a guest at Wofcon as well. Ryan is an American actor. He's known for his roles in Mean Creek, Prayers for Bobby, Still Green and lots more! In Teen Wolf, he has a pretty amazing story line full of surprises!
Froy Gutierrez and Casey Deidrick
This week, Wolfcon announced 2 more guests! Froy Gutierrez an Casey Deidrick will also be attending Wolfcon! Casey is the surprise guest at Wolfcon! Casey will be playing a Hellhound in Teenwolf. You can also see Froy in the last season of Teenwolf as Nolan! 
Will there more guests?
If there would be more guests: Which guest would you like to see? 
I'd love to see Seth Gilliam (Dr. Alan Deaton) again. But there of course a lot more cast members I'd love to meet like: 
Tyler Hoechlin (Derek Hale) 
Shelley Hennig (Malia Tate) 
Colton Haynes (Jackson Whittemore ) 
JR Bourne (Chris Argent) 
And many more!