And were back with another article about Comic Con Liverpool. We are getting closer and closer to the event and we still have a part of the guest list to talk about. So let's get it on!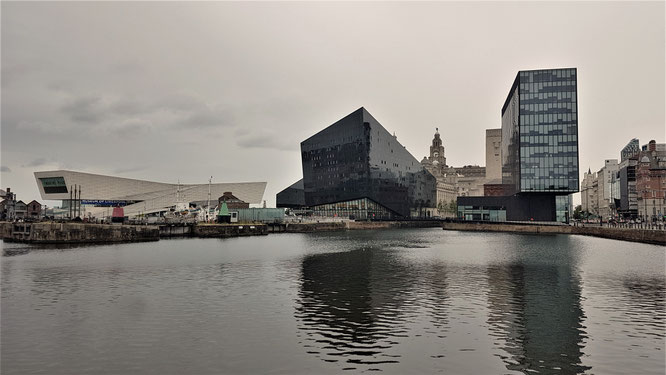 The Fresh Prince of Bel Air
Well, this is a story all about how,
my life got flip-turned upside down.
And I'd like to take a minute,
just sit right there,
we'll tell you who will come to Liverpool from the "Prince of Bel-Air".
This show was on TV from 1990 until 1996 and it was a huge success. If you were watching television at that time, you must have seen an episode of the show. If you're a fan, you started singing the first lines of the article. I am talking about "The Fresh Prince of Bel-Air", which was Will Smith's big breakthrough. Smith is not coming to Liverpool, but Liverpool did announce 4 other actors from the show. Unfortunately two of them had to cancel, but there are still two left! And we will tell you who....
Karyn Parsons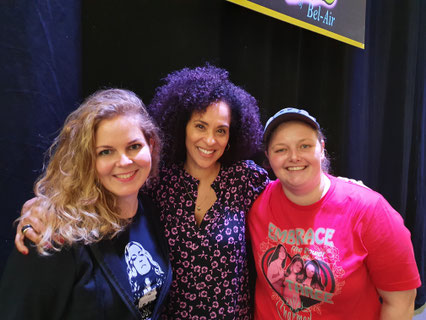 In "The Fresh Prince of Bel Air", she was the poster child for a spoiled Valley Girl and it would be easy to hate this character, but you didn't. In fact Hilary Banks was one of my favorites, especially her scenes with Jazz and with Geoffrey were hilarious! The woman behind Hilary is Karyn Parsons and she is coming to Liverpool...Last weekend  we met Karyn at Comic Con Brussels and she was absolutely fabulous. We did a selfie and had a little talk. All I can tell you is that we had a huge smile on our faces afterwards...
Karyn Parsons was born on October 8, 1966 in Los Angeles (California). She actually grew up less than 10 miles from the rich and famous life in Bel Air, her life was very different from the life of the girl she portrayed in "The Fresh Prince". Parsons identifies as biracial, as her father (Kenneth) is a white man from Welsh descent and her mother (Louise) was African-American. During her childhood, she moved all around Santa Monica with her mother, while her father was mostly absent. In interviews Karyn mentioned that they were lower middle class. They were not poor, but sometimes they needed food stamps. So no butler and no "Daddy I need money to go shopping" in Karyn's youth. She grew up in the (especially at that time) free spirited Santa Monica. She was one of the few mixed race children in her public school, but she says she  never felt different from other children. It was not that Karyn never experienced racism, but not as much as some of her friends and peers.
Karyn was dreaming of becoming an actress from a very young age. When she was 6 years old, she checked out some playbooks at school and was very excited about it. Her mother (a former deputy sheriff and swimsuit model) was a librarian and when Karyn was in the library she read through the books containing small plays. While she was reading she would become the characters. Karyn was also an avid dancer, but a torn knee ligament in her pre teen years ended that dream. She enrolled at Santa Monica High School at the age of 12 and at this point she had developed a huge interest in acting (one of her idols was Jodie Foster). At High School, Karyn started doing plays and at the age of 13 she stumbled upon a community acting workshop. This took place on Friday nights and was a workshop for adults, but they decided to let Karyn stay and give her a chance. At this workshop she studied Stanislavski and Hagen acting techniques. In 1982, Karyn graduated with honors from Santa Monica High School and because of the impression she made in the school's plays, Karyn got numerous scholarship offers from notable colleges. However, Parsons decided to try out her luck as an actress in Hollywood. 
Following years
In the years that followed she played some supporting roles in TV series, before she went to audition for a new TV show in 1989/1990. She said that the audition process for "The Fresh Prince" (because that's the show we are talking about) was gruesome. She had to audition multiple times before she did her final audition for the network. At that point in the audition process, there are only two candidates for each role. So at that point there were two Hilarys, two Uncle Phils, two Carltons and so on. Karyn did not think she would get the job, because she was up against a girl that had already done a movie.Eventually Karyn landed the part of Hilary Banks in "The Fresh Prince", but things could have easily gone different. It was afterwards that she heard that the president and the vice president of NBC at the time wanted to cut the Hilary and and Carlton characters out of the show, because he did not really understand their use. Luckily the team convinced him to check out the audition of Karyn as Hilary. Karyn came in and nailed it. Same thing happened with Alfonso Ribeira as Carlton and luckily they were so convincing that they kept the characters in the show. I don't think that "The Fresh Prince" would have been the huge success that it was without Hilary and Carlton. At the time of the audition Karyn was working at a restaurant in Los Angeles and just when she was about to start her shift she got a phone call from her agent. Karyn knew that her agency had a special way of telling you that you had the job. When they would call, they would put you on hold and then when they picked up again you would be on speaker phone and the whole office would ring a bell. That night Karyn heard the bell and she got the job that would change her life. "The Fresh Prince of Bel Air" became a huge success and the show was on TV from 1990-1996. It ran for 6 seasons with a grand total of 148 episodes and Karyn was in all of them.During her time on the show, the cast became like family and Karyn found a new father figure in her on screen father James Avery. He took that role very seriously on screen as well as off screen. He was always looking out for her and really paid attention to what she was doing in life.
During her time on "The Fresh Prince", Karyn did some other roles, like the one of Emily in "Major Payne" (1995). In 1996 she teamed up with her friend and fellow actress Lori Petty (who will also be a guest in Liverpool) for the TV show "Lush Life". Unfortunately the show got pulled off TV after just 4 episodes. She said she learned a lot, while making that show and she worked really hard to get it on TV. But it was the time that FOX Television got new studio executives and they cancelled all the comedy shows on FOX. After this Karyn needed a change of scenery and moved to New York. She continued acting in movies like: "Mixing Nia" (1998, as Nia), "The Ladies Man" (2000, as Julie Simmons) and "13 Moons" (2002, as Lily), She also played Toni in Denis Leary's TV show "The Job" (2001-2002). It was also around this time that she met film maker Alexandre Rockwell at a friend's restaurant opening. There were sparks flying and the couple married in 2003 and welcomed their first child in that same year. It was a daughter and her name is Lana (in 2007 Karyn and Alexandre got a son named Nico). Karyn left the acting business and took some time for other things. She found her interests were changing and she took up writing.  In 2005 she started the non-profit organization Sweet Blackberry. The goal of this organization is to tell the lesser known stories of African American history. She had been walking around with this idea for a long time, ever since her mother told her the story of Henry "Box" Brown. This was also the subject of the first film that she brought out under Sweet Blackberry. "The Journey of Henry 'Box' Brown" is the true story of the Henry Brown, who had to serve as a slave in the mid 1800s. Henry mailed himself to freedom in a box and became a free man. Numerous other projects followed. In 2019 published her first novel 'How High the Moon'. 
Karyn Parsons will be appearing at Comic Con Liverpool on Friday, Saturday and Sunday.
Autograph: £21 (€25)
Photo Op: £21 (€25)
Ross Bagley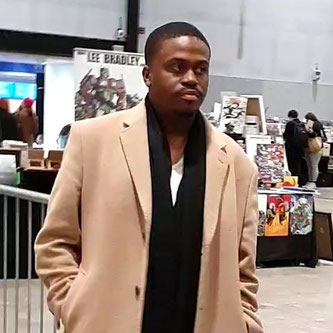 The 'little man' (as Will used to call him) will also be in Liverpool. Ross Bagley played the role of Nicky, the youngest Banks in "The Fresh Prince of Bel-Air". Ross Elliot Bagley was born on the 5th of December 1988 (it's not really clear where he was born, it's either Wisconsin or Los Angeles). When he was only 6 years old, Ross was cast as Buckwheat in the movie "Little Rascals". His role in this movie was applauded by many and Buckwheat became a fan favorite.  In the same year he joined the cast of "The Fresh Prince of Bel-Air" as the young Nicky Banks. Bagley later mentioned that he used to watch the show with his babysitter before he was even on it, so it was surreal when he got the role of Nicky. He played this role for two years until the show ended in 1996. During his time on the show he also had a voice role in the movie "Babe"(1995). For his role in "The Fresh Prince of Bel-Air", Bagley received a lot of critical acclaim and put him in the spotlight of Hollywood. In 1996, Bagley played the role of Sean in the thriller "An Eye for an Eye", starring Kiefer Sutherland and Ed Harris (among others). Also in 1996, he teamed up with Will Smith again in the blockbuster "Independence Day", which was a huge box office success. Ross played the role of Dylan Dubrow. In just 2 years time Ross had earned multiple Young Artist Awards and nominations. In 1996, he also had a role in an episode of "Profiler" as Donny and after that he took a 3 year break from acting. In 1999 he came back for a year and did two small roles: he played Eldon in an episode of "Providence" and as Hutu in an episode of "The Wild Thornberrys". He then took another break of five years. At the age of 16, he did a cameo role in an episode of "Judging Amy" and after this he began focussing on a life outside of the spotlights of Hollywood. Bagley went back to school and finished his junior and senior years in high school.After his graduation, he studied cinematic and television arts at California State University.Since then he has focussed on filmmaking and producing. He did return to the screens in 2015 to play Landon in "Gnome Alone", but a year later he turned down the offer to reprise his role as Dylan Dubrow in "Independence Day: Resurgence".He is still open for new projects and challenges, so who knows what the future will bring for Ross...
Ross Bagley will be appearing at Comic Con Liverpool on Friday, Saturday and Sunday.
Autograph: £21 (€25)
Photo Op: £21 (€25)