Carola: "My mama always said: Life is like a box of chocolates. You never know what you're gonna get." Who doesn't know the famous phrase from the movie Forrest Gump? A true classic! A movie, I can keep watching over and over! Directed by Robert Zemeckis and with Tom Hanks in an incredible role, I love this movie! Today we're talking about what this movie means to us and the memories and merchandise we have of this movie. 
Liv: That is so true..."Forrest Gump" is one of the movies I could watch every week. Tom Hanks is one of my favorite actors of all time and Robert Zemeckis is the man behind some of the most iconic movies of the last 4 decades. What to think about: the "Back to the Future" trilogy, "Who Framed Roger Rabbit", "Romancing the Stone", "Cast Away", "The Polar Express" and many more...But one of his best is the movie we are talking about today...Let's talk classics...let's talk "Forrest Gump"!
Forrest Gump
The story revolves around Forrest Gump, a simple good-hearted man with an IQ of 75. We follow his life and witness some of the most defining moments from the 20th century in America through his eyes. The central theme of the movie is the friendship between Forrest and Jenny (Robin Wright) and how it develops over the decades. A must-watch for everyone! A winner of 6 Academy Awards including Best Picture. 
Carola: I own the special 2 disc collector's edition DVD. The second disc contains some great extra's, like for example: 
See the world through the eyes of Forrest Gump
The magic of make up
Seeing is believing: 11 visual effects
Screen test
Cinema trailers 
and more!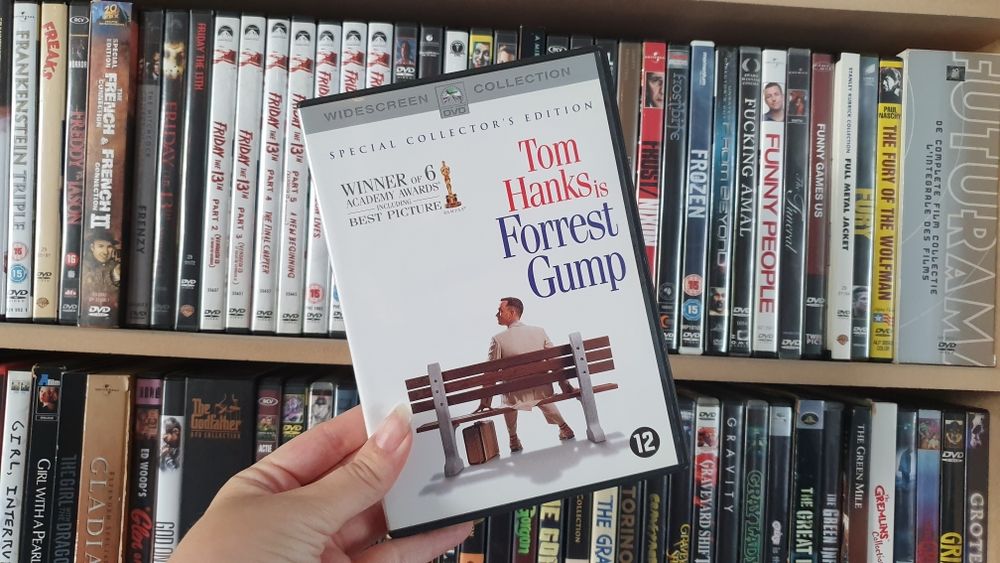 Liv: I am very happy with my 25th anniversary Blu-ray. It's a 2 disc edition with a fully remastered edition of the movie on one disc and over 3 hours of special features on the second disc. Among these extra features are: 
An evening with Forrest Gump; a 55 minute long featurette about a seminary at the University of Southern California attended by Tom Hanks, Robert Zemeckis, Tim Roth and more.
Greenbow Diary; a 26 minute long documentary about the production process of the movie.
Seeing is believing: the visual effects of Forrest Gump; a 30 minute long documentary about the special visual effects of the movie, highlighting Forrest's meetings with world leaders.
Screentests
Trailers 
.... and many more.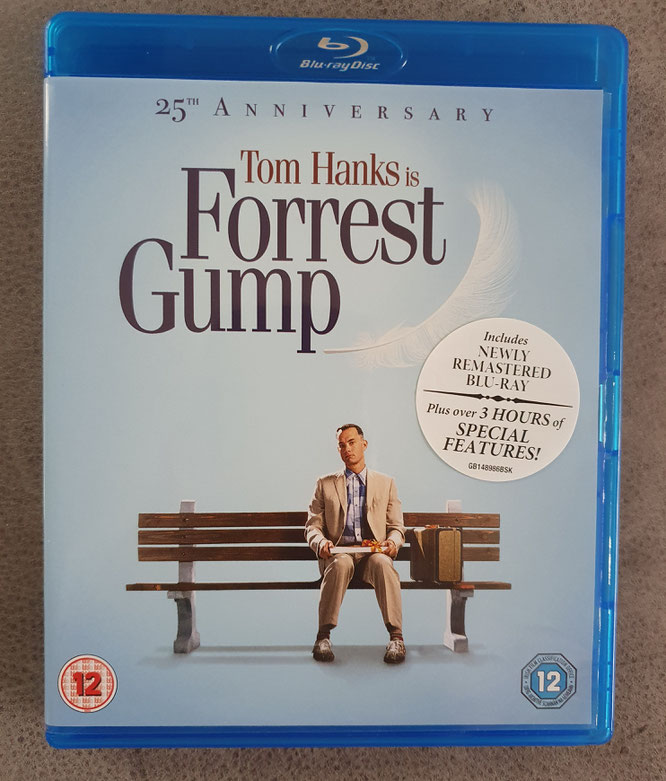 Forrest Gump at Madame Tussauds
Last year, we visited Los Angeles (oh yeahhhh!!!). And we saw so much Forrest Gump there, it was amazing. we loved it. We will discuss the merch we bought later, For now, let's focus on the locations, where we saw some great Forrest Gump elements.
Carola: In Hollywood, we decided to visit Madame Tussauds Hollywood. There was a part with themed 'modern classics';. That was so much fun. Modern classics! Who doesn't love them? We screamed a bit (a bit?? HAHA don't make me laugh) when we saw the "Grease" car with john Travolta. You might not know it, but Liv & I are HUGE "Grease" fans. Besides "Grease" we were super excited (excited is an understatement) to see the other classics in Madame Tussauds Hollywood. We've seen so much of "Forrest Gump" in LA, but this was truly the cherry on the cake (And.. check out my shirt!).  
Liv: Oh yeah, we had so much fun at Madame Tussauds, we walked around for hours and made some very funny pictures. The classics part was awesome, you could stand on the tree log together wit Patrick Swayze ("Dirty Dancing"), fight with the Italian Stallion ("Rocky"), have a talk with Vito Corleone ("The Godfather"), get your hair cut by Edward Scissorhands ("Edward Scissorhands") and so much more. But to sit on a bench with Forrest Gump was truly one of the highlights!
Visiting Bubba Gump Shrimp Co.
Carola: Like I mentioned, we were so happy to see a lot of Forrest Gump in Los Angeles. And of course, we really had to visit Bubba Gump Shrimp Co. and have lunch there! And it was really awesome to do! Check out below how much fun we had. I also bought a few shirts there, which I will show you later! 
Liv: When Tristan went on a business trip to the US a few years ago, he told me about a chain of restaurants called Bubba Gump Shrimp Co. When he got home he showed me some pictures and I was so excited, i wanted to go there! Little did I know back then that we would make our way to Los Angeles little over a year later. We visited three of the restaurants when in Los Angeles (Universal Studios, Long Beach and Santa Monica Pier), but we had lunch in only one of them. Besides a restaurant, there is also a gift shop and I bought something at all of them. 
Merchandise
Carola: Oh yeah! We have some pretty cool merchandise of Forrest Gump as well. I always enjoy watching the movie and I love wearing shirts of it! The movie is full of great quotes and memorable moments. So let's take a look at the merch we have of Forrest Gump. A few things we bought at Bubba Gump Shrimp co., a Gump Cross Country shirt from Amazon and t-shirts from the Zavvi exclusive Paramount classics collection!  
Liv: I bought a new Forrest Gump cap at every Bubba Gump Shrimp Co. we visited in Los Angeles. Check them out below!
What are your fondest memories of "Forrest Gump"? What's your favorite scene? We would love to hear it from you!