We are going to Bloody Night Con again!!! Bloody Night Con is a fanconvention for "The Vampire Diaries" and "The Originals". It wil take place on the 23th and 24th of June (so that's just 10 more days!) in The Egg in Brussels (Belgium). The event is organized by KLZ Events and this year they have an amazing guestlist...again.  Last year we also went to Bloody Night Con and we had a wonderful time. In 2016 we attended another event organised by KLZ Events called ArcCon (fanevent for "Arrow" and "The Flash"). Earlier this week we already wrote about the first part of the amazing guestlist for Bloody Night Con Europe 2018. We talked about Daniel Gillies (Elijah Mikaelson), Nate Buzolic (Kol Mikaelson), Michael Trevino (Tyler Lockwood) and Candice King (Caroline Forbes). That's 4 down, 3 to go...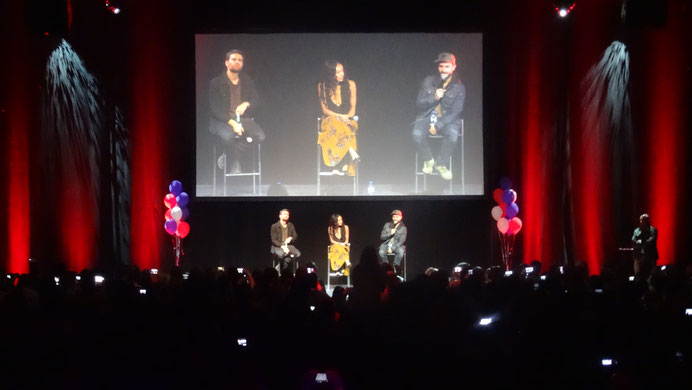 Phoebe Tonkin (Hayley Marshall)
I was so happy when KLZ announced Phoebe Tonkin. Hayley Marshall has been one of my favorite "The Vampire Diaries"/"The Originals" characters, ever since she made her first appearance on the franchise. I love how, over the years, her character evolved from a naive girl into a strong Alpha Wolf.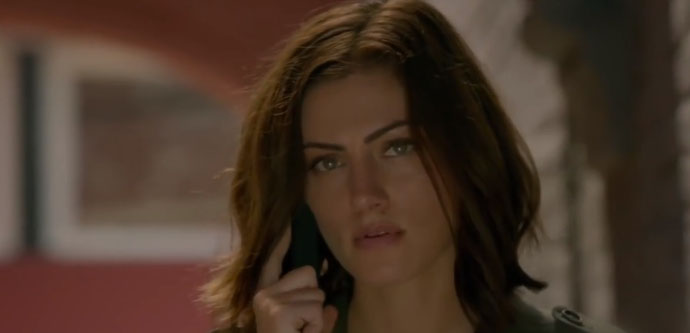 Like I said Hayley is played by Phoebe Tonkin. Phoebe was born on the 12th of July 1989 in Sydney, Australia. She knew she wanted to be in the entertainment business at a young age. At the age of 4, Phoebe already attended dance courses in classical ballet, hip hop, contemporary dance and tap-dance. And when she was 12 years old, she began courses at the ATYP (Australian Theatre for Young People) at the Wharf Theatre. Her big break came when she was casted as Clea Sertori in the Australian children tv show "H2O: Just Add Water", at the age of 16.  The show follows three teenage girls who turn into mermaids. Fun Fact: Claire Holt (Rebekah in "The Originals") plays one of the other mermaids in the show, later Phoebe and Claire starred alongside each other in "The Originals". Phoebe made her film debut when she was cast for the role of Fiona in "Tomorrow, the war begins", an Australian movie initially intended as the first installment of a trilogy. The movie revolves around a group of teenagers. When they are away on a camping trip, their hometown gets invaded by a foreign power. They return to a war and together they form a guerilla group to fight against the invaders. I watched the movie this weekend and I thought it was ok. When I started searching info about the sequel, I found out that it never came to one. In 2011 Phoebe moved to L.A. to pursue her chances on an international breakthrough. Just two months later she was cast for a role in CW's "The Secret Circle". This series (which has a strong "Charmed" vibe) revolves around a group of young witches, belonging to a secret coven. Tonkin gained critical acclaim for her role as Faye Chamberlain. In the summer of 2012 Phoebe was cast for the role of Hayley Marshall in "The Vampire Diaries". And the rest is history... 
Riley Voelkel (Freya Mikaelson)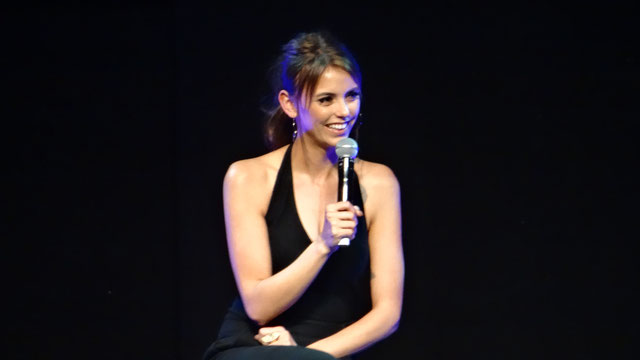 The next guest is yet another Mikaelson sibling, but the only one that is not an Original. Riley Voelkel plays the role of Freya Mikaelson, the oldest of the Mikaelson siblings. She supposedly died from the plague, but in reality, she was taken by her aunt Dahlia as a price for the magic used to allow Esther (Freya's mom) to have children. Dahlia taught Freya everything and over the years Freya became one of the most powerful witches to ever walk the earth. Because she was taken away before the Mikaelson siblings were turned into the Original Vampires, Freya is mortal. Because of this Dahlia casted a slumbering spell on them both, which enabled them to sleep 100 years without aging. Eventually Freya manages to escape her aunt and she returns to her brother and sisters. So far for Freya, let's talk about Riley. We already met her at Bloody Night Con Europe 2017 and she was so very nice.  Riley Voelkel was born on April 26th, 1990 in Elk Grove, California (U.S.), but she was raised in Canada. At school she was very involved in and she was part of the softball team for 9 years. Just before Riley was ready to go to college, she was scouted by a modelling agency. She travelled to New York to meet some agents, but there was no interest. She then tried her luck in Los Angeles and succeeded. She moved to Los Angeles to model, but not long after that she enrolled in some acting classes, following the advice of one of her agents. In 2010 she was cast for the (uncredited) role of a club girl in "The Social Network". After this she signed with an agent and got her first leading role as Carrie in the independent film "The Secret Life of Dorks". Following this she played a recurring role in "American Horror Story: Coven" for 3 episodes and she also played Jenna Goodman in "The Newsroom" (for 15 episodes). Late 2014 Riley was cast for a recurring role in the second season of "The Originals" and was upgraded to a regular for the following seasons.
Steven R. McQueen (Jeremy Gilbert)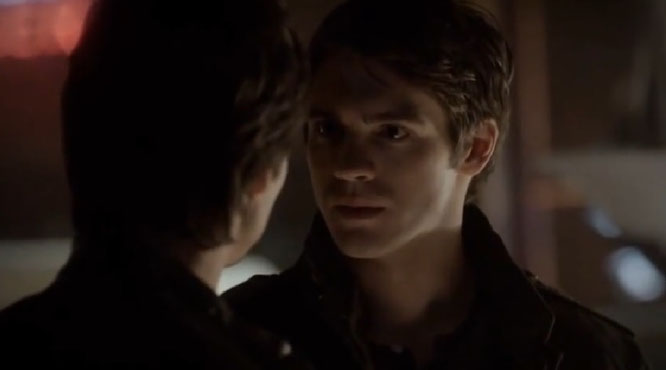 Just one more guest to go and people it's a good one. Ever since I started watching "The Vampire Diaries" I hoped Steven R. McQueen would find his way to a European convention one time. Jeremy is one of my favorite characters in 'The Vampire Diaries" and just like Hayley in 'The Originals" he has a great character evolution. Steven R. McQueen was born on July 13th, 1988 in Los Angeles, California (U.S.). Steven has quite some famous family members...are you ready? Steven is the paternal grandson of the "King of Cool", the late Steven McQueen and Filipino actress Neile Adams. But that's not all. Adams niece is Isabel Preysler, the mother of Enrique Iglesias. This makes Steven and Enrique second cousins. Still not all: Steven's stepfather is Luc Robitaille. Luc is a former NHL player and Hall of Famer. The R. in Steven's name stands for Robitaille (after his stepfather). Steven made his television debut in 2005, starring in an episode of CBS' "Threshold". In the years following he made appearances in tv shows, like: CSI and Numb3rs. Also, in 2005 he was cast for the recurring role of Kyle Hunter in 7 episodes of "Everwood". Early 2008 Steven made his film debut in the Disney Channel Original Movie "Minutemen". In 2009 McQueen was cast for the role of Elena's brother Jeremy in "The Vampire Diaries". Note: Steven will be attending Bloody Night Con on Saturday only.
Well that is one great list, right? I for one can't wait for next weekend! Are you going to Bloody Night Con Europe, let us know! For now I have bought a photo op for Candice King, Phoebe Tonkin, Daniel Gillies and Steven R. Mcqueen, but it's still a week until BNC and I can't rule out that I will buy more, lol.