I was happily surprised to see that the first season of the new Charmed series was available on Videoland! I started watching with mixed feelings. I am a huge fan of the old Charmed series.  And I just can't imagine anything coming close that. However, I was also curious. So I started watching Charmed!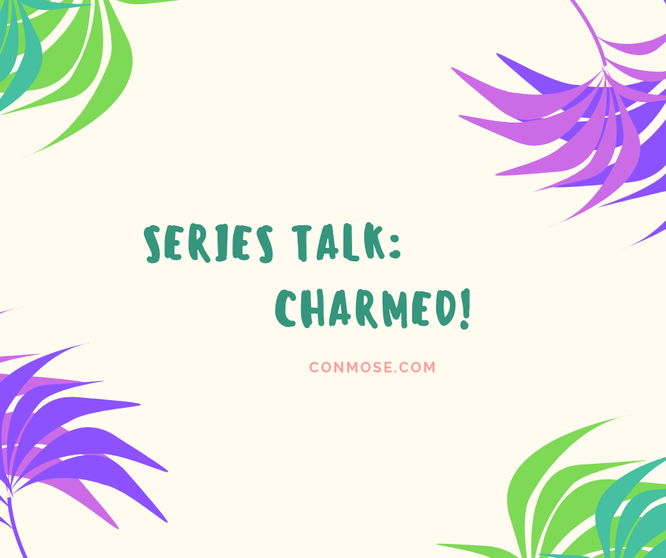 This Charmed series, is also about 3 sisters. Now they're called Mel, Macy and Maggie. When their mother dies, they find out they're powerful witches. 
My thoughts
I am a huge fan of the old Charmed series. I watched it when I was a teenager and it was my first series addiction. I watched it on TV or on DVD. I couldn't stop watching: I really loved Charmed. It will always be one of my favorite series.  Hearing about a new Charmed series, without the original Charmed ones, was a bit painful. Nothing will ever come close to Prue, Piper, Paige and Phoebe (and Cole!). 
I didn't watch the new Charmed for a while and I wasn't really impressed by the trailer. However, after watching Dirty John, I was looking for something new. And on Videoland, I stumbled upon Charmed. I decided to give it a go and watch an episode. 
And after that episode another one followed. And another one. Until I watched the first season in 2 days. And yes, I admit: I liked it. It's different from the original Charmed series (which I still love the most!!). I had to get used to the new characters and the humor. But when I stopped comparing, I had to say I just liked the series for what it is. And I'm curious for season 2!     
The actors
I wasn't familiar yet with the 3 actresses who play the Charmed ones. Melanie Diaz plays the role of Mel, Madeleine Mantock is Macy and Sarah Jeffery plays the role of the youngest sister Maggie. 
Rupert Evans plays the role of Harry Greenwood. He's white lighter for the girls. At first, I thought he was very annoying. But the more episodes I watched, the more I started to appreciate him. 
A face I was happy to see in this series was Craig Parker. I really liked him as Narcisse in the series Reign. I really hope to meet him at a con some day! In Charmed, he plays the evil Alastair Caine.  
How many seasons
1 up until now. The series is renewed for a new season. 
Grade