The end of 2017 is close. Usually I don't really think in "years" meaning that I don't really see a new year as a 'new beginning' and I don't do new years resolutions. 2017 however, was one of a kind. Which leaves a one of a kind feeling. It was a year full of ups and downs. And somehow, it's also good to wrap it up and look forward. In this post, I'll look at the goals we had at the beginning of this year. Did we succeed? But also look forward. what are our goals now?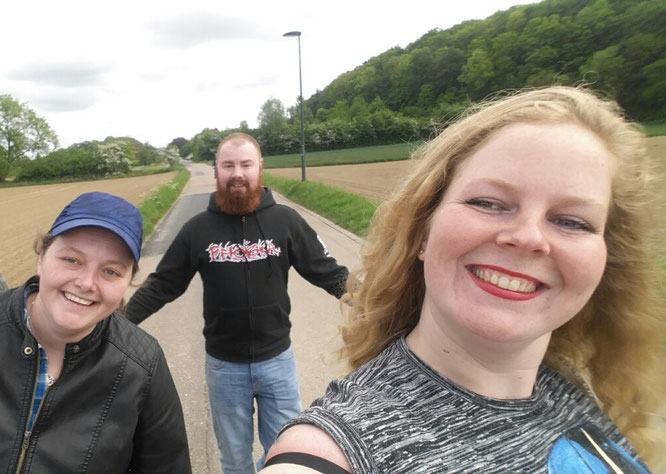 2017
In our post of last year, we set some Conmose goals for this year. I can say we reached those goals. We wrote a lot more movie review this year. About old and new movies and all kinds of genres. We also received quite some screeners to review. And it was so fun to do! Conmose grew a lot. Sometimes I couldn't believe how much we were growing! A big thanks to everyone who helped us, supported us and reads our articles/ watches our videos. 
We also had some great collaborations. I'm very proud of the interviews we did and the cons we visited. Again, we met so many nice people and I feel like I have made a lot of friends this year. And I'm really thankful for that. 
And also: We managed to visit New York Comic Con! Which was really a dream come true. It's so nice to see that we were able to do this year, what was so high on my wishlist at the end of 2016! 
2017 movies
It's fun to read the movies I was looking forward to in 2016! Let's see the ones I mentioned: 
The Circle: A movie with Tom Hanks and Emma Watson. I watched in the the cinema with a friend and loved it. 
The Last Jedi: As always, I was looking forward to the new Star Wars movie! And yes, I went to see it in the cinema. And yes, I loved it! Liv & I also wrote a duo review about it. 
Fast & Furious 8: I was actually surprised to see this one on my list for 2017. I know why (Statham!). But I totally forgot about the movie. Will watch it soon! 
 Besides this I really liked watching Cult of Chucky & Alien Covenant, I didn't like the new Jigsaw movie and I also really liked Thor Ragnarok. 
2018 movies
2018 will be a great movie year I hope. There's definitely a lot to look forward to. 
I will watch many older movies I just haven't seen yet. But 2018 also will bring some interesting new ones. I'm curious to see: 
Jurassic World: Fallen Kingdom
Deadpool 2
Han Solo: A Star Wars Story
Do you have more recommendations? 
Goals
I always have a lot of ambitions! And of course I have a lot of ambitions for 2018! I'll share them with you: 
Make more Youtube video's. More vlogs, challenges and reviews. 
Same as last year: Do even more collaborations and interviews! 
Have fun & make friends
Do more reviews
Discover new things
Review more movies that are not that well known
Do more on Reddit & Pinterest
More live videos
Go to the cinema more often (More art house)
As for comic cons: I really hope we can visit some new ones this year as well (cons that we haven't visited yet). Let us know if you have any recommendations. 
2018!
We love what we are doing and we are really proud about all the things we accomplished in 2016. We met some great people, did some great collaborations, saw great movies, watched a lot of series and most of all we had a lot of fun!
What are your goals for 2018?