In a few weeks time it's time for Dutch Comic Con! We're excited! We're still making up our minds which comic cons to visit. Because Dutch Comic Con, FACTS and Weekend of Hell are all in a row. Dutch Comic Con kicks off on March 25th and 26th!
We already wrote about the guests of Weekend of Hell  and today it's time to discuss Dutch Comic Con. Hopefully this will help us to make up our minds!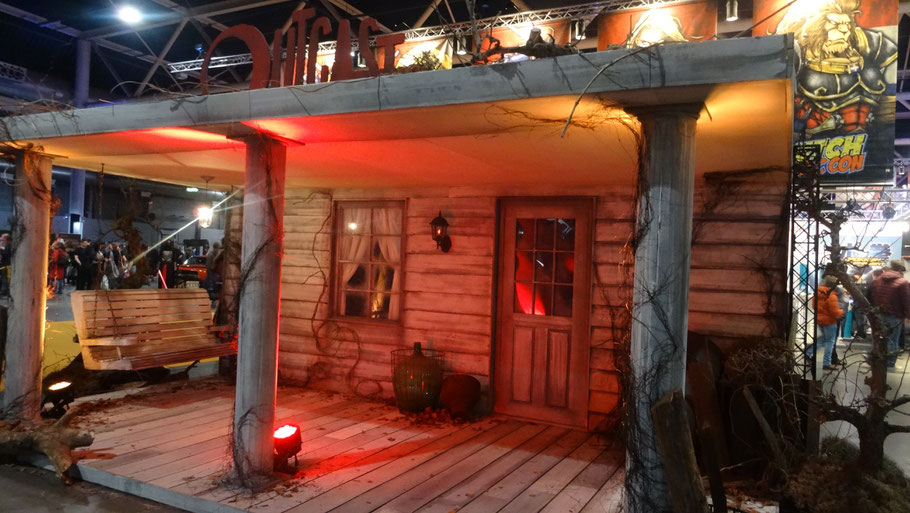 A picture made at Dutch Comic Con 2016
Actors at Dutch Comic Con
We're very excited about the guests Dutch Comic Con already announced. Of course we're always hoping for more guests ;). But the list is great already! The first guest Dutch Comic Con announced was Gates McFadden. I didn't know her at all. But I read she's known for Star Trek: The Next Generation (as Dr. Beverly Crusher). I was very happy with the second guest announcement! That was Sean Maguire! I know Sean mostly for his role in Once Upon A Time. I started to watch this series this year and it got me hooked completely. Sean plays the role of Robin Hood. And I think he's great in Once Upon A Time! So I'm very excited that he will be attending Dutch Comic Con. He also played Leonidas in the movie Meet the Spartans. 
I'm also a big fan of the series The Walking Dead. And usually Dutch Comic Con invites a great guest from the series. Last year, I met Seth Gilliam (Father Gabriel) at Dutch Comic Con and the year before I met Michael Cudlitz (Abraham). And this year, Dutch Comic Con doesn't disappoint us! They invited Lennie James (Morgan) to come as a guest. I'm really happy. It would be so great to meet him! He's also known for playing in Jericho and the Tv series Buried. 
Another guest I don't know (yet) is Ian McNeice. He's known as Winston Churchill in Doctor Who! So great news for Doctor Who fans! He's also known for Ace Ventura: When Nature Calls, Around the World in 80 Days and  Doc Martin. Virginia Hey will also be a guest at Dutch Comic Con. She's best known for her role as Pa'u Zotoh Zhaan in the series Farscape. She's also known for Mad Max 2: The Road Warrior and The Living Daylights.  
Special guests at Dutch Comic Con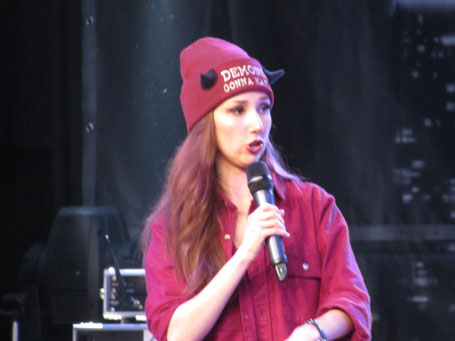 We have seen them before at Dutch Comic Con and they will attend again: The Hillywood Show!  These sisters are famous for their youtube videos and will be attending DCC this year again! 
Another guest Dutch Comic Con invited is Pinkstylist. He will show his transformations in the Artist Alley at Dutch Comic Con!
You can also have a picture with him when he's done with his transformation.  
Dutch Comic Con also invited Henk Schiffmacher again. I've already seen him a couple of times at DCC. Many Dutch people will know him for tattooing work. You can even get a tattoo from Henk at Dutch Comic Con! 
Other people you can find in the artist alley are: 
Rodney Ramos
Steve Scott
Gus Vasquez
Zen Cho
Vic James
Laura Ham
Cosplay at Dutch Comic Con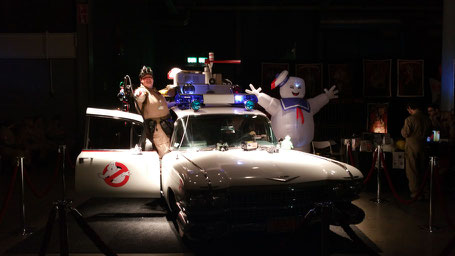 Dutch Comic Con is also organizing a cosplay contest again! Check out the price you can win on the website of Dutch Comic Con! 
There will also be several costume groups and fanclubs at Dutch Comic Con. That's great. It's so much fun to check out the costumes and hang out with other fans! Ghostbusters fans are lucky: Ghostbusters Dutch Division will be attending Dutch Comic Con. Want to know more about them? Check out our interview with them. 
Another costume group that will be attending Dutch Comic Con is Dutch Garrison! The Dutch Garrison (www.501st.nl) is a Star Wars Costuming Club, that focuses on the costumes of the bad guys in the Star Wars universe. The group is a part of the 501st Legion, a worldwide Star Wars fan organization with more than 10.000 members from all over the world. Want to know more? We also interviewed Dutch Garrison, check out our interview! 
And also Dutch Tardis will attend Dutch Comic Con! Are you of fan of Doctor Who? Then check out the Dutch Tardis at DCC!
And there will be more at Dutch Comic Con!
This is quite a long list already, and this is not everything! There's so much more you can do at Dutch Comic Con! Like buy merchandise. There are a lot of merchandise dealers to be found at Dutch Comic Con. Have you read our recent article about Dirtees? You can find them at DCC as well! Check out the complete exhibitors list at Dutch Comic Con. For gaming, Dutch Comic Con is also the place to be. There will be panels, photo ops, speed dates and much more! 
Who's going?