It's Christmas week at Conmose! We already told you about some of our favorite Christmas movies and gave you some horror tips. We know you usually love our posts with favorite movie or series quotes. So we decided to do a Christmas special. Enjoy! 
What's your favorite Christmas quote?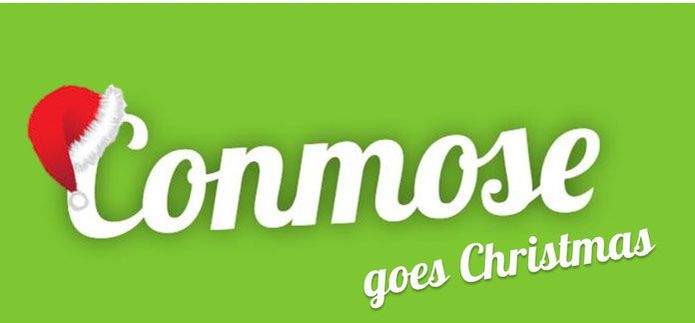 Carola
1. "That's what it's all about isn't it? That's what it's always been about. Gifts, gifts.. gifts, gifts, gifts, gifts, gifts! You wanna know what happens to your gifts? They all come to me. In your garbage. You see what I'm saying? In you garbage. I could hang myself with all the bad Christmas neckties I found at the dump." (The Grinch)
2. "The thing about romance is people only get together right at the very end." (Love Actually)
3. "It seems to me that love is everywhere. Often, it's not particularly dignified or newsworthy, but it's always there." (Love Actually) 
4. "If you look for it, I've got a sneaky feeling that love actually is all around." (Love Actually) 
5. "You know, most people make the same mistake. The correct time at the pole is completely discretionary, because the poles are where all the time zones actually converge. (Santa's Slay)
6. "This is it! Don't get scared now." (Home Alone)
Liv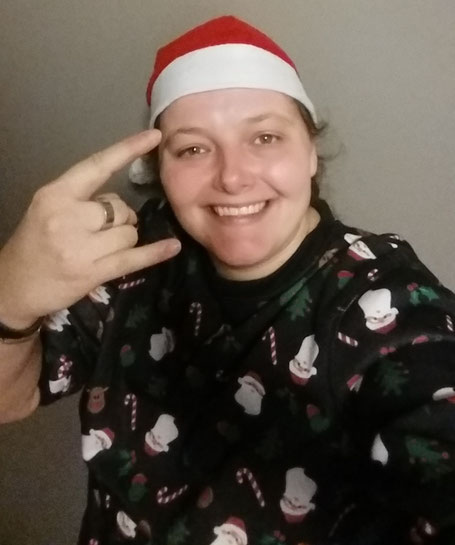 1. Gangster Johnny: "Merry Christmas you filthy animal [fires tommygun] and a Happy New Year!" (Home Alone 2: Lost in New York)
2. Frank Cross: "There are people who are having trouble making their miracle happen; there are people who don't have enough to eat, there are people who are cold, you can go out and say hello to these people. You can take an old blanket out of the closet and go to them and say 'Here!', you can make them a sandwich and say 'oh by the way, here!'" (Scrooged)
3. Bart Simpson: "Aren't we forgetting the true meaning of Christmas? You know… the birth of Santa?" (The Simpsons)
4. The Conductor: "Seeing is believing, but sometimes the most real things in the world are the things we can't see." (The Polar Express)
5. Kelly Finch: "That's what Christmas memories are made from, they're not planned, they're not scheduled, nobody puts them in their Blackberry, they just happen." (Deck the Halls - 2006)
6. Frank Cross: "It's Christmas Eve. It's-it's the one night of the year when we all act a little nicer, we-we-we smile a little easier, we-w-w-we-we-we cheer a little more. For a couple of hours out of the whole year we are the people that we always hoped we would be!" (Scrooged)
7. Phoebe: "Yes Chandler, you being here is the best gift you could ever give me"Chandler: "Thanks Pheebs"Phoebe: "Now give me my real                                present!"(Friends)
8. Leonard (about Sheldon): "When we watch Frosty The Snowman, he roots for the sun." (The Big Bang Theory)
9. John McClane (read by Hans Gruber): "Now I have a machine gun, Ho Ho Ho!" (Die Hard)
10. Buddy the Elf: "We elves try to stick to the four main food groups: candy, candy canes, candy corns, and syrup." (Elf)
11. Ebenezer Scrooge: Let us deal with the eviction notices for tomorrow, Mr. Cratchit.
       Kermit the Frog: Uh, tomorrow's Christmas, sir.
       Ebenezer Scrooge: Very well. You may gift wrap them. (The Muppet Christmas Carol)
12. Jerry Seinfeld: "You see, that's the true spirit of Christmas: people being helped by people other than me."     (Seinfeld)
13. Reginald "Red" Forman: "Get out of my chair, Bob, or you're gonna get a candy cane up your chimney!" (That 70's Show)
14. Stuart: "What's wrong with Christmas?"
       Sheldon: "Oh where to begin? Trees indoors, overuse of the words "tis" and "twas". And the absurd custom of one stocking.Everyone
                           knows socks belong in pairs. Who uses one sock?" (The Big Bang Theory)
15. Chandler: "But I didn't get to shake my belly, like a bowl full of jelly!" (Friends)
And I would like to end this post with Phoebe's Christmas song from "Friends":
Went to the store, sat on Santa's lap
Asked him to bring my friends all kinds of crap
He said: All you need is to write them a song
They haven't heard it yet, so don't try to sing along
No don't sing along...
Monica, Monica
Have a happy Hannukah
Saw Santa Claus,
he said hello to Ross
And plese tell Joey
Christmas will be snowy!
And Rachel and Chandler
Hadahada Handler!
Happy Holidays everyone!