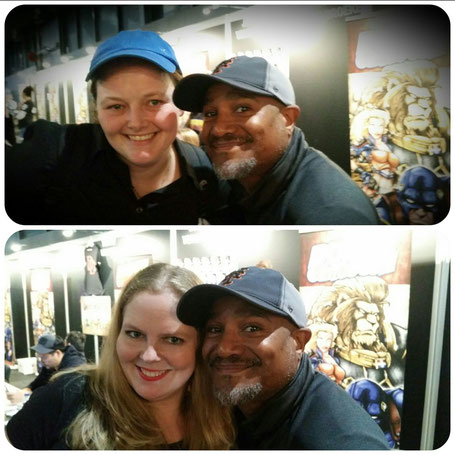 We have another funniest moments at Comic Con for you! 
This time it's about when we met Seth Gilliam! We already wrote about how it was to meet him. But we also wanted to vlog about it and share with you why this was a funny/ very memorable moment! 
Liv and I made a series of vlogs to show you the things that happen when we attend comic cons. This is part 6. Have you checked out the other parts? 
Seth Gilliam is best known for his roles in series like:  "Oz" (Clayton Hughes), "The Wire" (Ellis Carver), "Teen Wolf" (Dr. Alan Deaton) and "The Walking Dead" (Father Gabriel), but also for movies like "Starship Troopers"  (Private Sugar Watkins)and "Courage under Fire" (Sgt. Steven Altameyer).
Check out our vlog to see what we loved about meeting him!