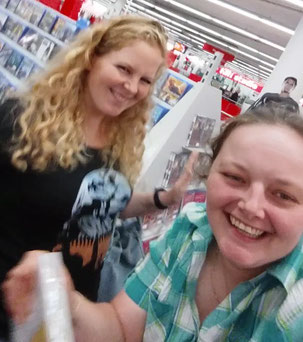 This weekend we will be attending Amsterdam Comic Con and we are really looking forward to it. This is why we decided to make this week our ACC Countdown Week. We already wrote about the impressive guestlist, so be sure to check that out.
We will also be posting some vlogs counting down to our next convention: Amsterdam Comic Con. 
Yesterday we got together for a day out and we shot some short vlogs, including the one below (sorry for the wind, but hey that is summer in The Netherlands).
Let us know in the comments: Which actor / actress would you like the meet the most? (Not limited to the ones who come to ACC). Have you ever been to a comic con? When you've met several actors already, who was the best? 
Cheerio!