It's a series about the story of "Easy" Company (part of the 101st Airborne Division of the US Army) throughout their participation in WWII. From jump training in the US through the landings in Normandy, Operation Market Garden, the siege on Bastogne to the discovery of the concentration camps and the end of the war. It is based on the non-fiction book of the same name (written by Stephen E. Ambrose).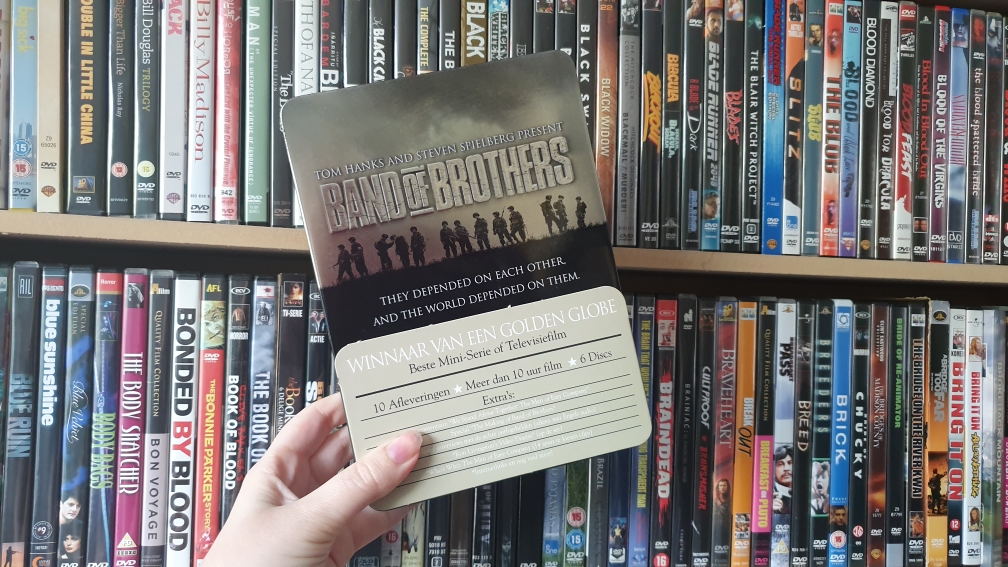 What about the actors?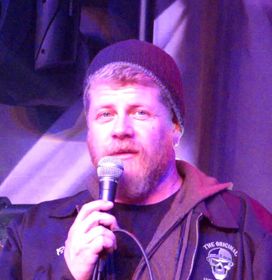 The central character of the story is Major Richard Winters. He is portrayed by English actor Damian Lewis. He is also known for his role of Sergeant Nicholas Brody in "Homeland". Winter's best friend is Captain Lewis Nixon. He is portrayed by Ron Livingston (Office Space, StandOff, The Conjuring, Boardwalk Empire. Band of Brothers has got a great cast and you might be familiar with a lot of the actors. Among them are Michael Cudlitz (The Walking Dead, Southland), Donnie Wahlberg (Blue Bloods, Saw II,III&IV,The Sixth Sense), Scott Grimes (American Dad!, Robin Hood, E.R.), James Madio (Hook, Basketball Diaries), Neal McDonough (Arrow, Suits, Captain America), Michael Fassbender (Inglorious Basterds, X-Men, Prometheus) and Kirk Acevedo (OZ, The Thin Red Line, Dawn of the Planet of the Apes).
(We met Michael Cudlitz at DCC 2015 and he also talked about Band of Brothers: read about it here. We also posted an "In The Spotlight" about Michael, just click here to read it).
Who will like this?
If you are interested in WWII you will certainy like this. But I'd like to say that everyone should watch this. The series is based on the story of the real "Easy Company". It's a very impressive story about the horrors of war and the fight for freedom. In this day and age, where intolerance and hate seem to be growing, this story is a grim reminder of the horrible things that happened not so long ago.
How many seasons?
It's a mini-series, consisting of 10 episodes. The show aired in 2001.  
My favourites?
I think all the actors do an amazing job, but in my opnion Ron Livingston is exceptional in his role of Lewis Nixon. 
Rating?
IMdb: 9.6
Mine: 10+
Cheerio!