A huge guy, with a scary smile and manic look in his eyes: I first saw Adewale Akinnuoye-Agbaje in the role of Simon Adebesi in "Oz". For me, "Oz" is one of best series I ever watched. It is situated in a maximum-security state prison. You're mainly following the prisoners in unit "Emerald city". The cast is wonderful. "Oz" has a huge amount of great actors. 
Adebesi is serving a life sentence without the possibility of parole. He's one of the leaders of The Homeboys in the prison. Though Adebesi is a violent & dangerous character, he immediately was one of my favourites. And that's thanks to the way Adewale portrayed the character. The way he speaks and smiles, with a manic look in his eyes. In my opinion Adebesi really is one of characters that shaped the series. 
Adewale in Oz
At Dutch Comic Con 2016, we met Seth Gilliam. I asked him who his favorite prisoner in Oz was. He told us that it was Adebesi (Adewale)! I was happy to hear that. Check out his entire answer in the video below!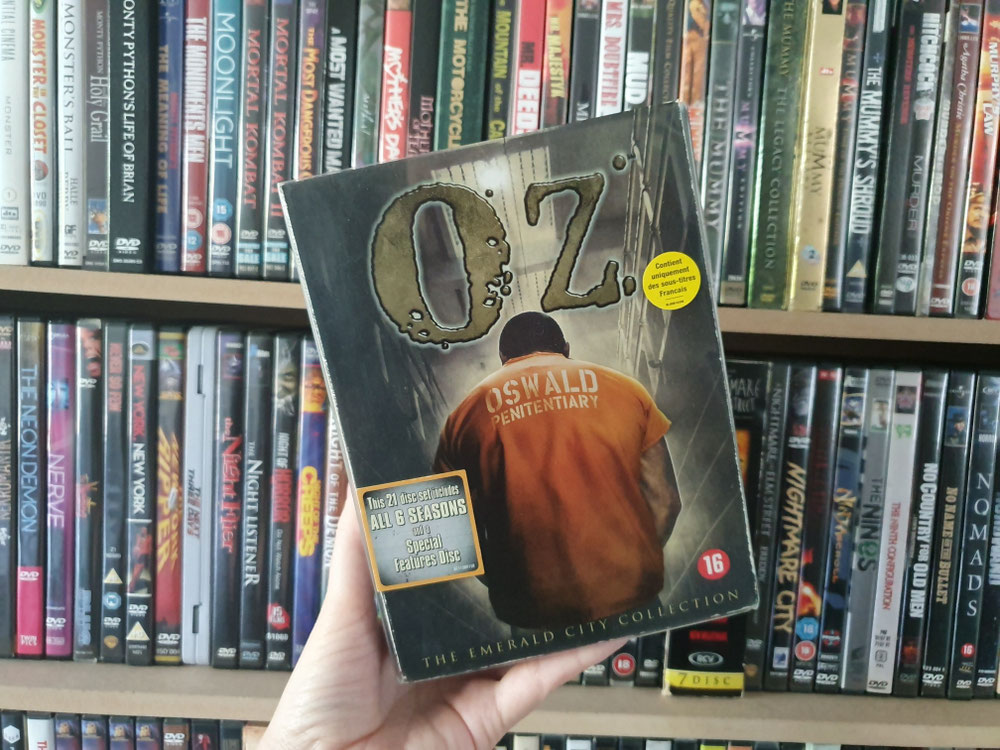 And more!
But it's not just "Oz"! Adewale has starred in so many other movies and series! He is also known for "Lost" (Mr. Eko), "American Odyssey", "Pompeii", "The Mummy Returns" and so much more. He even plays in 2 episodes of "Game of Thrones"! 
A few weeks ago I was watching "Best Laid Plans" (2012). And there he was again! This reminded me again that he is is such a great actor! In this movie he plays a man with the mental age of a seven year old. His friend has a huge debt to a criminal. The movie focusses on the relationship of the friends during this period. Adewale does a magnificent job and it wonderful to see this movie. 
If you dont know Adewale yet, I can really recommend seeing one of the movies/ series he stars in. My personal top 5 (based on movies/ series I've seen him in)is: 
1. "Oz"
2. "Best Laid Plans"
3. "Suicide Squad"
4. "Pompeii"
5. "The Mummy Returns"  
Have you seen "Suicide Squad" already? In this movie (2016), Adewale plays the role of Killer Croc. We thought he was awesome as Killer Croc! Want to know what we thought of the movie? Check our duo review of Suicide Squad!