!!!THIS ARTICLE WILL CONTAIN BIG SPOILERS ABOUT PRETTY LITTLE LIARS. IF YOU HAVEN'T SEEN THE FINAL EPISODE OF THE SHOW YET, YOU SHOULD STOP READING NOW. READING AT OWN RISK!!!
Today a week ago, we finally got an answer to the question that has been haunting us (as Pretty Little Liars) for a long time: Who is A.D.?
Last weekend I already talked about the character and story behind A.D. , but today we are going to talk about the actor/actress. This is your last spoiler warning!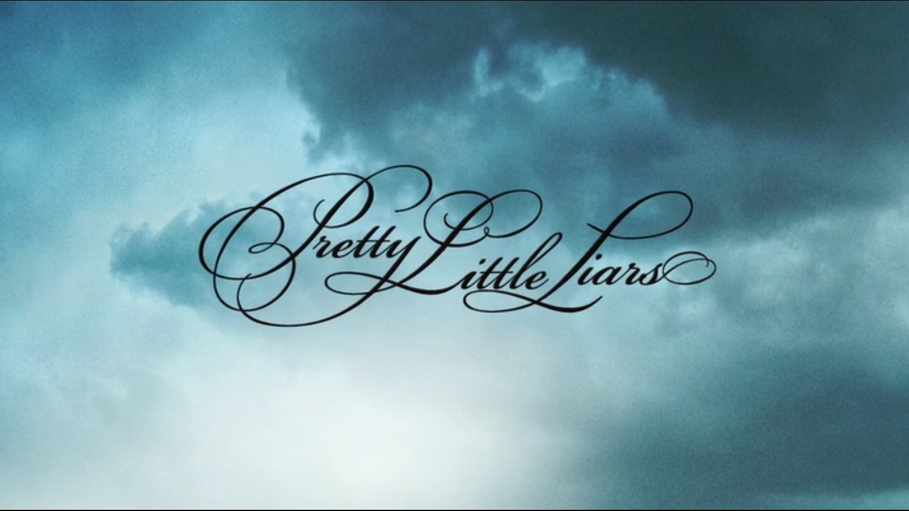 Personal life and career
We now know that A.D. stands for Alex Drake and we also know that Alex is Spencer's twin sister. So let's talk about Troian Bellisario, the person behind Spencer Hastings and Alex Drake.
Troian Avery Bellisario was born on October 28, 1985 in Los Angeles. She is the daughter of producer Donald P. Bellisario (known for
Magnum P.I., Quantum Leap and NCIS among others) and producer/actress Deborah Pratt (known for co-producing Quantum Leap and acting in Happy Days, Quantum Leap and much more). Since her father has been married (and divorced) multiple times, she has quite some siblings. Among them are stepbrothers Sean Murray (known for his role as McGee in NCIS) and Chad W. Murray (producer of NCIS: Los Angeles).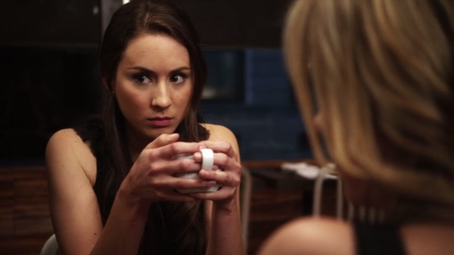 Troian began acting at a very young age, but aside from that she attended Campbell Hall School in Hollywood and was valedictorian of her class. After this she attended the University of Southern California, where she graduated with a Bachelor of Fine Arts degree in 2009.  As I already said Troian began her acting career at the age of 3 in the movie Last Rites (written and produced by her father). Throughout her childhood and teenage years (1990-2006) she keeps on acting in TV Shows like Quantum Leap, JAG, Tequila & Bonetti , First Monday and NCIS. Fun Fact: In NCIS she played the role of Sarah McGee, Sarah is the sister of Special Agent Timothy McGee and he is played by Troian's real life stepbrother Sean Murray. In 1998 she played Kristen in the (direct-to-video) movie: Billboard Dad. From 2006-2010 she played in some indie movies, like: Archer House, Intersect and Unspoken. In 2010 Troian landed the role of Spencer Hastings in Freeform's Pretty Little Liars. The show ended on June 27, 2017 with the reveal of  the identity of A.D. Alex Drake is Spencer's twin sister and of course she is also played by Bellisario. During her years on Pretty Little Liars, Troian also did some side projects; she played Lauren in the web series with the same name, alongside Jennifer Beals. She also played in the French-Canadian remake of the movie Martyrs. Check out Troians IMDb for some of her other projects.
In 2009 Troian started dating Patrick J. Adams (known for Suits) after they met on the set of a play (Equivocation). After a short split up, the couple got back together and got engaged on Valentine's Day 2014 under the Eiffel Tower in Paris, France. On December 10th, 2016 the couple got married . In 2015, however, they made a short film entitled: We Are Here in Haida Gwaii and Troian did a guest role in Suits (as Claire). Troian also directed the Pretty Little Liars episode "In the Eye Abides the Heart" (S07E15).
Feed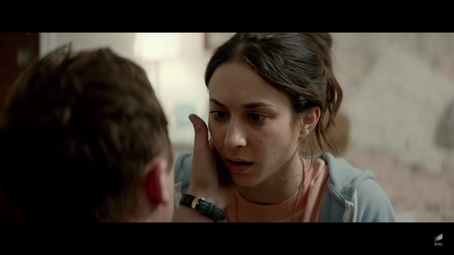 Later this month (July 18th,2017) the movie Feed will be released in the United States. Feed is written and produced by Troian and she also plays the female lead.
Feed is the story about the 18 year old twins Olivia (Troian Bellisario) and Matthew (Tom Felton). They are very close and even their dreams are connected. When a tragic accident splits them up, the surviving sibling, Olivia, has to learn how to live without her brother. To cope with the tragedy Olivia develops an eating disorder, which makes the movie semi biographical for Troian. In 2014 she revealed that she went through some personal problems through high school and this resulted in an eating disorder and some self harming issues. She talked about it openly on multiple occasions and she says that "anorexia is almost never about losing weight or getting skinny. It's about having control in a very literal way." She also says she developed the disorder in trying to please her parents and trying to live up to the high standards she had for herself; wanting to be perfect to everybody. She started depriving herself from eating and going out with her friends to punish herself for not doing well enough on school that day.  All these issues continued until her friends staged an intervention and convinced her to get help. She also says that her recovery has been an ongoing struggle. However she now focuses on being happy instead of trying to please anyone. Because of all this Troian was able to play the role of Olivia, while drawing out of her own experiences. I am really looking forward to see the result of this and can't wait to see Feed. Of course I will write about it, when the time comes.
Troian on A.D.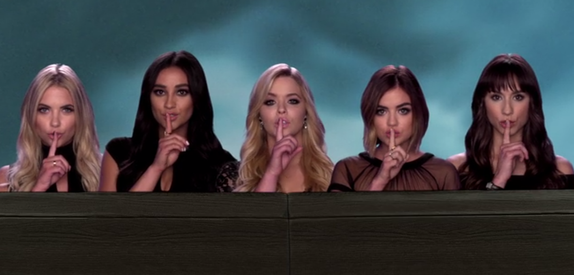 Of course Troian Bellisario has a lot to say about her double role on Pretty Little Liars and because we are coming to the end of this  special In The Spotlight, here are some of the things she has talked about following the big reveal:
- Troian says she is very nosy and she always wanted to know everyone's story line. At one point, almost two years ago, she asked show runner Marlene King what was ultimately going to happen to Spencer. The answer was that she had an idea for the show's ending and she told her about how she thought it was going to be. Troian was shocked first and then asked if Marlene would hire someone else to play the twin. Of course Marlene answered: "No, it would be you" and this made her very happy. She couldn't wait to play Alex. At the end of season 6 Marlene told her it was going to happen for sure.
- In the earlier episodes of season 7 no one of the other cast members knew about Spencer having a twin, except for Keegan Allen (Toby), who knew pretty early on. When Hanna had the dream in S07E01 for example, Ashley Benson (who plays Hanna) did not know that it was actually Alex Drake (A.D) that visited her. 
- Troian took her mom to the screening of the final episode and when the twin was revealed for the first time, her mother turned around and said: "You bitch!" She says Marlene King almost fell of her chair laughing. Troian says she was like: "But mom, I'm also the person being held captive!"
- For a long time, when people asked Troian who A.D. was, she would actually answer: "It's me!", People would just laugh about it, while she was actually telling the truth.
- Troian says the most important difference between Spencer and Alex is: "Spencer approaches things with her head and her heart and Alex apprroaches things with her head and groin (...) she's gotten really good at putting a thick coat of armor over her heart".
Well, I could go on for hours...but I,m not gonna do that. Spencer has been one of my favorite characters from the beginning (together with Hanna) and it was cool to see how her character evolved throughout the years. There is a lot of criticism about the final twist and the English accent. And although I also feel a little bit disappointed about the final epsiode, I do think everyone involved with the show did a very good job. I've utterly enjoyed following the stories of the Liars and I am kind of sad it's over, but I think it was a great ride! I also can't wait to see the Liars in other projects and especially Troian in Feed. What did you think of the ending? Who is your favorite character? Let us know in the comments below!
Cheerio!