Alexia is spending the evening alone, waiting for her boyfriend. She's texting with him, to know when he will be back home. Meanwhile, strange things happen in the house. Scary things. What's up with the mannequin?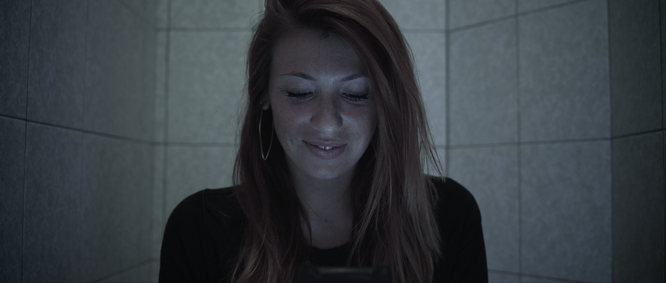 About THE MANNEQUIN
THE MANNEQUIN is a short horror film starring Alexia Zahedi (as Alexia) and is directed by Kévin Mendiboure (The Follower, The Photographer). THE MANNEQUIN is written in the continuity of Kevin Mendiboure's horror shorts. Kévin tells abut it: "Inspired by Stephen King's touch, I like to use objects of everyday life and bring it to life into a short story. This was the case in my old shorts "The Shoes" (2016) or "The Chair" (2016). The idea for the monster here, was found directly in the location : there was already this creepy mannequin and we decided to use it as the monster. An other thing that you can find in this short is the omnipresence of new technology (smartpones here). This was the case in my previews short horror films "The Photographer" (2017) and "Peuriscope" (2016)."
We also asked Kévin to tell us a little bit about the filming process: "About the lightening, we decided to use only natural lights existing in the location, using high sensibily camera (sony a7sii) with big aperture lenses (Samyang Cine Lens 1.2). We were only two during the shooting (The actress & me) and we shot the enterely movie in 2 nights."
Watch THE MANNEQUIN
Are you already curious to watch THE MANNEQUIN? Check it below and let us know your thoughts!