SPOILER ALERT! There may be spoilers for AMC's "The Walking Dead" in this article.
Hallelujah! The day has finally come! Tonight AMC's "The Walking Dead" will continue with the season 8 premiere episode. After a long wait, we will finally find out what will happen next. In the last episode of season 7 we saw Rick's group reunite. We also saw Alexandria, The Hilltop and The Kingdom unite and prepare for a war against Negan's  Saviors. Let's get ready to rumble! To celebrate the start of the new season, we bring you part seven of our "Stuff & Thangs" articles. This week we will talk about Michael Cudlitz (Abraham) and Tom Payne (Jesus).
Michael Cudlitz (Abraham)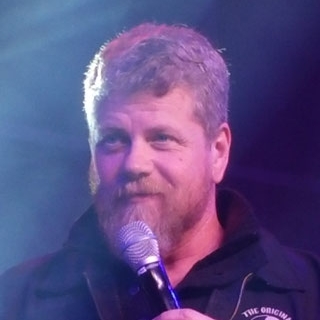 - Michael played the role of  Sgt. 'Bull' Randleman in HBO's "Band of Brothers". According to the rest of the cast members he is a BBQ genius. Apparently the cast tries to to do a reunion with a BBQ every year.
- As a preparation for his role in "Band of Brothers", Michael and the rest of the cast spent a lot of time with the real veterans and their families.
- Michael says he can't play ("The Walking Dead") video games, because he gets too nervous. And it's not because of the zombies or something. He says he will never be able to play a video game as a way to relax. Ever since "Pong", video games wind him up like a maniac.
- Cudlitz used to work in the art department of various TV shows. He was a construction coordinator for 65 episodes of "Beverly Hills 90210". He also played the role of Tony in 11 episodes of the show.
- He found out about Abraham's death a year and four months, before we could see it on television. He wanted his death to be like his character: epic and memorable.
- His initial concerns weren't about the death of his character, but about the fact that he had to be on his knees for the whole scene. Apparently Michael has pretty crappy knees.
- He really wants to be a director in a future project, ever since "Southland". He and his colleagues Ben McKenzie and Regina King, were al scheduled to direct an episode, but the show got cancelled.
- Michael was not surprised about the death of his character Abraham. He has read the novels and knew that there was a ticking clock on the character.
- Michael and his wife Rachael (they met while they were students at California University of Arts) have twin sons. Their names are Max and Mason and at the moment they are 20 years old.
Tom Payne (Jesus)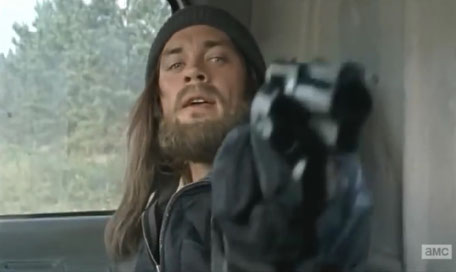 - Tom is British. He was born on 21 December 1982 in Chelmsford, Essex (England).
- Payne shares his hometown and his American voice coach with Andrew Lincoln (Rick Grimes). The two actors had also worked together before.
- Tom was very excited about "Stranger Things" and (just like the rest of us) he can't wait for season 2. Just 5 more days Tom!
- Before he got the part of Jesus, he had only seen the pilot of "The Walking Dead".
- Tom was a gymnast when he was younger, but he did not keep it up when he got older. The role of the skillful Jesus in TWD was a great opportunity for him to get in shape again.
- Just like the rest of the TWD cast, he thinks the worst part of being on the show is the hot and humid weather in Atlanta, Georgia.
- While Jesus' real name in the comics is Paul Monroe, on TV his real name is Paul Rova. According to Payne this was to prevent the fans of the show to be confused, because there had already been some Monroes in the show (like Deanna and her son).
- In his first episodes as Jesus, Payne has a fake beard and hair extensions. He did not have a lot of time to prepare for the role, so in order to become Jesus he needed some help from the show's make up team. Nowadays Jesus' beard is real, but he still uses extensions for his hair.