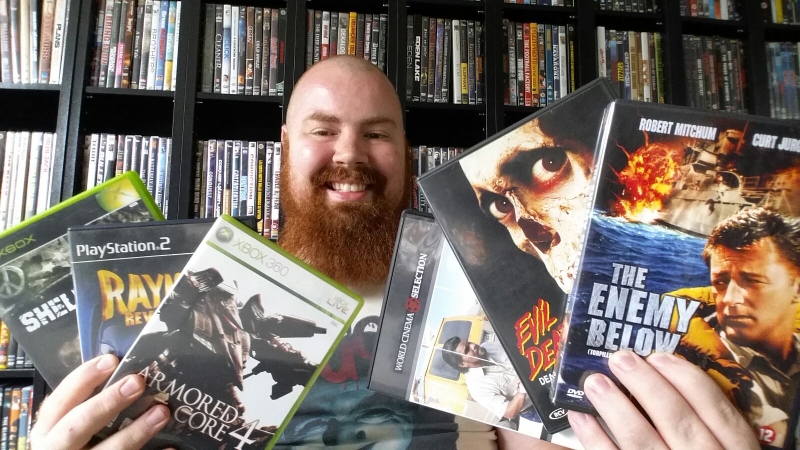 We went to the local goodwill store and 2 flea markets. And again I found some awesome stuff. It's not the biggest amount of awesomeness I've ever found. But that's okay. Finding a lot doesn't necessarily mean it's all good. And I'm pretty damn satisfied what I got this time. Some upgrades, some nostalgic stuff and some things that just looks interesting. I even found some games at our local goodwill store. Which was actually the first time I saw that they were selling video games. So I guess I will be going there more often, even though I never find to much stuff there. But most of the time you just need a little luck. So here it is, my DVD and game update 8. I hope you enjoy it.
So here is the list of the things I got:
DVDs (all are Dutch region 2 releases):
- Grizzly Man (Lionsgates Films)
- Fast Food Nation (Hanway Films, World Cinema Selection)
- Darkman Trilogy (Universal, Steelcase)
- Bon Voyage (Afilm, Quality Collection)
- The Year My Parents Went on Vacation (Afilm, Quality Film Collection)
- Mortal Kombat (Studio R Swart)
- Mortal Kombat II (Studion R Swart)
- Evil Dead 2 (Studion Canal)
- The Sword and the Sorcerer (Dutch Film Works, Extreme)
- Merry Christmas Mr. Lawrence (Video/Film Express)
- The Enemy Below (20th Century Fox)
Xbox 360:
- Full Auto
- WWE Smackdown vs. Raw 2010
- Armored Core 4
Xbox:
- Tom Clancy's Splinter Cell Pandora Tomorrow
- True Crime Streets of L.A.
- Shellshock Namm '67
Playstation 2:
- Rayman Revolution
- Confict: Vietnam
- Surf's Up
- Hugo Bukkazoom!
- Gun
PSP:
- Shauwn White Snowboarding
Playstation:
- Fear Effect