"I binge, therefor I am". This could easily be one of my life mottos. Yes, it is that period of the year. A lot of series I watch have just had their season finale and are on a half year break. This is usually the time, I get withdrawal symptoms and I need a new show to binge. When I saw the trailer of the new Netflix Original series called "Safe", my heart skipped a beat. There he was: Michael C. Hall, the man behind Dexter, one of the coolest characters in the history of TV. This show had my attention and even more when I finished the trailer. This was it! The show that was going to fulfill my binge- watching needs.
What's it about?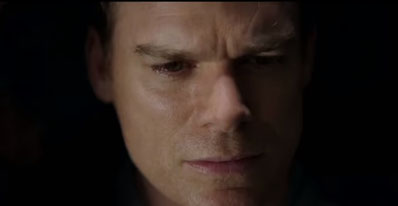 "Safe" is a 2018 Netflix Originals series. It is a French/British production and created by Harlan Coben. Coben is a well renowned American mystery/crime author. He is mostly known for his books, but over the last few years he has been taking some steps in the world of television. In 2016 he created the British crime drama "The Five" and now he is back for "Safe", which premiered worldwide on Netflix on May 10th, 2018. "Safe" is set in the fictional English town of Chelton and it revolves around Tom Delaney (Michael C. Hall). Tom is a pediatric surgeon, who has been raising his two daughters alone after his wife died of cancer a year ago. Tom and his daughters live in a very wealthy closed-gate community in the suburbs of the town. And by closed-gate, I mean it is a neighborhood surrounded by a fence, with a big secured gate. Tom seems to have a pretty good bond with his youngest daughter Carrie (Isabelle Allen), but this isn't the case with his oldest: Jenny (Amy James-Kelly). The father and daughter seem to be very much estranged and through flashbacks we learn that Jenny blames her father for not being there when her mother died. This all becomes painfully clear in the first ten minutes of the show. We also meet Tom's best friend and also a doctor Pete (Marc Warren) and DS Sophie Mason (Amanda Abbington). Sophie is a Detective Sergeant at the police department. She is divorced from her husband (who still lives in a caravan in the front yard). Sophie and Tom are having a "secret" relationship. At one night Jenny goes out to a party, to meet her older boyfriend Chris (Freddie Thorpe). When Jenny doesn't return home after the party and the police find the dead body of Chris, Tom goes out of his way to find his daughter and find out what happened that night. Soon he finds out that the "safe" community isn't what he thought it was and everyone seems to have some secrets to hide.
The actors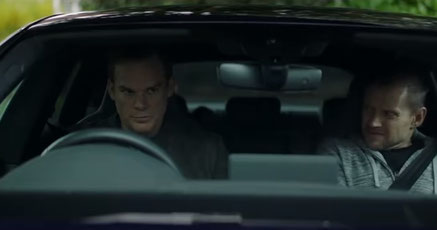 I was so happy to see Michael C. Hall back in a leading role. I mean, the guy was just brilliant in "Dexter". Now he is back, with a British accent. I've read that a lot of people had something to say about the thickness of the accent, but it didn't really bother me. It did feel a bit forced at some moments, but like I said it didn't bother me. Besides Hall, I think Marc Warren does a splendid job in his role of Pete Harrington, Tom's gay best friend and colleague. You might know Warren from his roles in: "Band of Brothers" (as Albert Blithe), "Hustle" (as Danny Blue), "Doctor Who" (Elton Pope) and "Mad Man" (as Rick). And then there is JoJo (Nigel Lindsay), who irritated the hell out of me. But that is a good thing, because he is supposed to irritate I think. Amanda Abbington is solid as DS Sophie Mason. I also really liked Emmet J. Scanlan in his role of Josh Mason, the somewhat shady ex-husband of Sophie. The young actors/actresses in the show also do a good job.
My/our opinion
We really liked the series. You can see us talk about it in the video below. What I do like to point out is the theme song: "Glittter and Gold" by Barns Courtney. I absolutely adore that song!