We all know that comic con feeling right? Meeting your favorite actor or actress... finally! That's a bit how the short film ROOFTOPS starts. A guy is on his way to the Rockefeller, when he sees his favorite musician, Rachel. He walks towards her, to ask for an autograph. He's so excited to see her. A great to a movie right? I was instantly enthusiastic to watch more.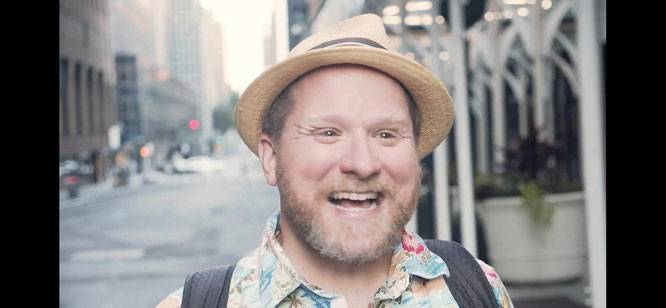 ROOFTOPS is a short film, written by Zavier Henderson and directed by Bruce Bradbury. The film stars Timothy J. Cox as Robert, Tatiana Borie as Rachel, Bruce C. Bradbury III as Johnny, Alex Leombruno as Kim and Sloan Pirie as Margaret. 
The story
Let me tell you a bit more about the story. After the encounter, ROOFTOPS follows Rachel. She has been touring a lot and now she has returned home to meet up with old friends for a day. Rachel has a lot of success with her music. he will be touring again for a while. Being with her friends again, makes her think though. She missed them a lot and it feels so good to back. Just as times begin to feel right again, she has to reckon with leaving again.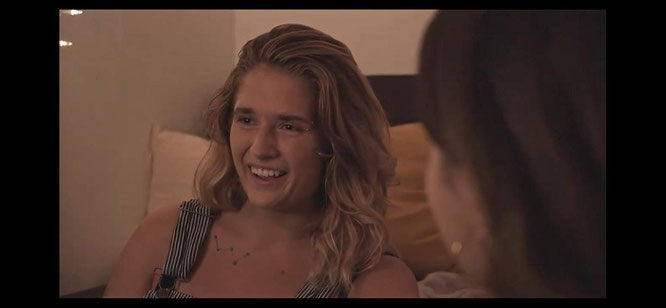 Touring & friends
ROOFTOPS sheds light on ambitions, friends and being successful. What does being successful really mean? Is it possible to keep up with everything? Have a career & go for your ambitions. But also be there for your friends and stay connected. Because you are away, of course you miss things. I like the themes that ROOFTOPS touches. 
I enjoyed the energy in the first scene. It showed a bit of Rachel's life as a musician and how popular she is. Timothy J. Cox portrays a great fan. You can feel his enthusiasm! I would have loved to see more of that: Rachel's life as a musician. The movie makes me curious to see her on tour. It seems she's great with her fans. I would also love to see more depth in the relationship between Rachel and her friends. Just to really feel how much she misses them.  
Are you already curious to see ROOFTOPS? Check it out below!